EVENTS
We are often out attending and presenting at worldwide industry events. This is a great way to meet us in person if you want to have a chat about our solutions, latest advancements and technologies.
Check out the events below to see where we will be and contact us for an appointment.

Oct 09-11, 2018
ALUMINIUM
Most valuable meeting for aluminium heat treatment The ALUMINIUM Exhibition organized in Düsseldorf is one of the most important meetings for professionals in the aluminium heat treatment around the world. Get to know how our solutions can help you Save the date and attend the ALUMINIUM 2018 Exhibition in Düsseldorf for the aluminium industry. Learn…

Oct 09-10, 2018
Lightweighting World Expo 2018
Our technology in the automotive industry The Lightweighting World Expo is held in Detroit – the US capital of the automotive industry. This event focuses on technology that can produce lighter weight vehicles – the aim of virtually all manufacturers in the industry. Safety required by the consumer is also an important issue that will…

Oct 08-10, 2018
Furnaces North America 2018
An essential heat treatment furnace event The most important event for the heat treatment industry in the North America this year will be the Furnaces North America 2018 exhibition. It will be attended by the key decision-makers in every branch of the heat treatment industry. You can't miss us at this event During the exhibition,…

Oct 07-10, 2018
International Titanium Association – TITANIUM 2018
At this year's INTERNATIONAL TITANIUM ASSOCIATION – TITANIUM 2018, held in Las Vegas, Retech, a SECO/WARWICK Group company, will present: Plasma Arc Melting Electron Beam Cold Hearth Melting Vacuum Arc Remelting Cold-Wall Induction Titanium and Reactive Metal Atomizers If you want to learn more about our latest technologies, visit our booth #617 and get to know our experts.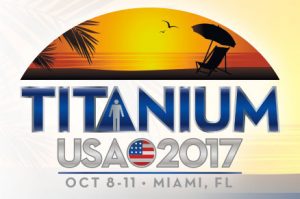 Oct 08-11, 2017
Titanium USA 2017
TITANIUM offers insights into the current state of the industry as well as efficient, high-value networking opportunities not available anywhere else for titanium producers, OEM's, distributors, fabricators, and vendors who offer products & services to the titanium community alike. The TITANIUM series is hosted by International Titanium Association (ITA). A non-profit trade group established in…