SECO/WARWICK takes over 100% of the shares of Brazilian heat treatment manufacturer ENGEFOR in Jundiai, Sao Paulo, and covers the Brazilian and South American market with its own manufacturing, service and sales facility now.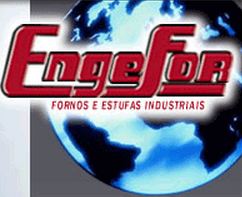 SECO/WARWICK and the owners of ENGEFOR Indústria e Comércio Ltda., a Brazilian furnace manufacturer based in the industrial belt of Sao Paulo City in Jundiai, Sao Paulo State, have signed a contract for the acquisition of 100% of the shares of ENGEFOR at the end of April 2013.
ENGEFOR has been serving the Brazilian market with high quality brazing, drying, curing, sintering and heat treatment furnaces/equipment and with reliable service for more than 20 years. SECO/WARWICK will extend the scope of products offered by ENGEFOR with the products of its five business segments and will integrate ENGEFOR's manufacturing and service capabilities in its international network. ENGEFOR employs around 50 and will change its name to SECO/WARWICK do Brasil, Industria de Fornos Ltda.
The former owners of the company, Aparicio Vilademir Freitas and Yassuhiro Sassaqui, will remain in the management of the company and will be reinforced by Thomas Kreuzaler, who will take a seat for the SECO/WARWICK Group. SECO/WARWICK expects the profitable company to grow further and faster by the additional products and services it is able to offer now. Brazilian customers now have direct access to the equipment, technologies and processes of SECO/WARWICK via a local manufacturing and service site in Brazil.
This investment in the Brazilian market is a milestone in the global strategy of the SECO/WARWICK Group and will contribute to the accomplishment of the goals that the Group set for its growth in the next years.