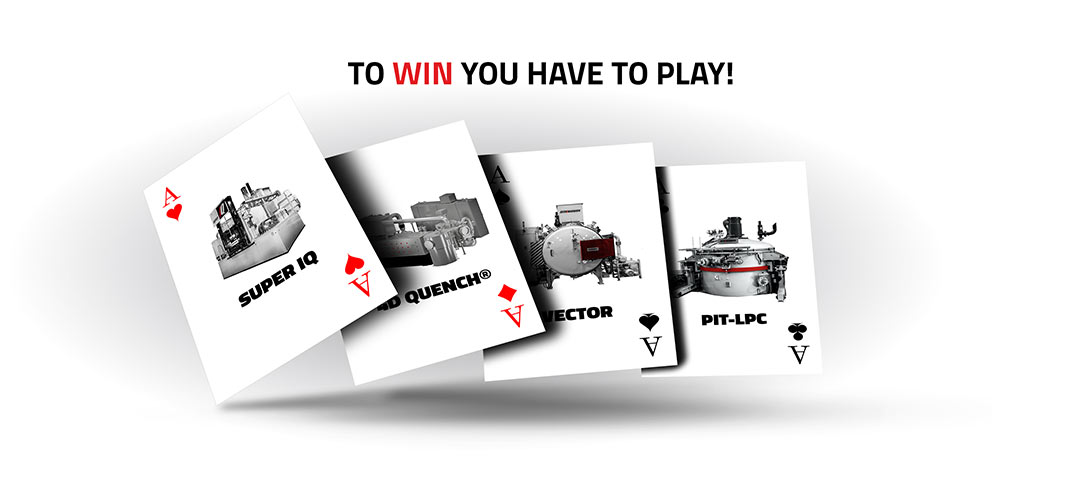 Play your Heat Treatment game with the right furnace. As a deck of cards has 52 cards, there are so many solutions on the market, but the trick is to play with the right cards. Choose correctly and have aces up your sleeve. That's your game, your cards, our solutions and your victory!
Be the ACE of the heat treatment.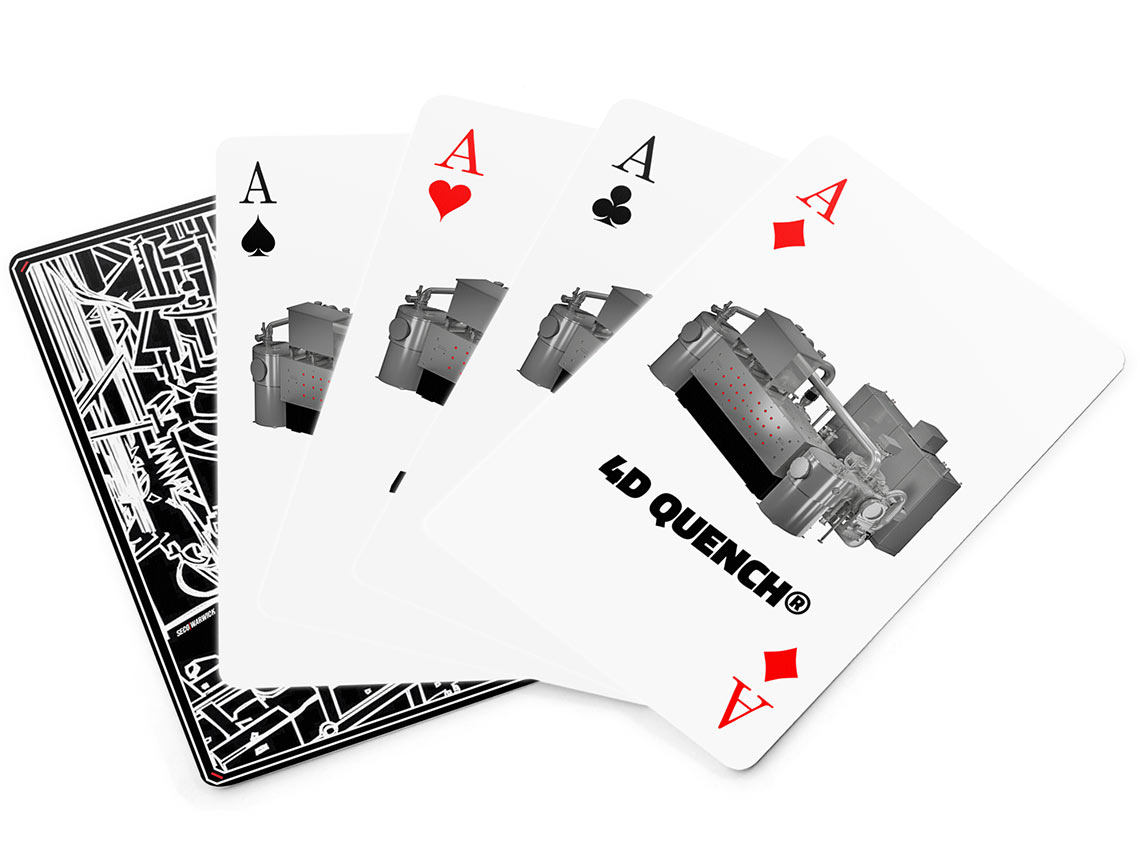 4D Quench®
4 suits in playing cards, 4-dimensional free nitrogen quenching.
Play with ACE card – 4D Quench® and get significantly less distortion compared to oil batch quenching, accurate and repeatable results with the elimination of oil.

Vector
Vector HPGQ, an ACE-high technology for producing HIGH-uniformity in heat-treated parts, HIGH consistency in workloads, and HIGH speeds in batch processing with low consumption of power and process gases.
Vector HPGQ can be yours within 3 weeks!! Pick the right ACE for heat treatment processes and win the game with the competition.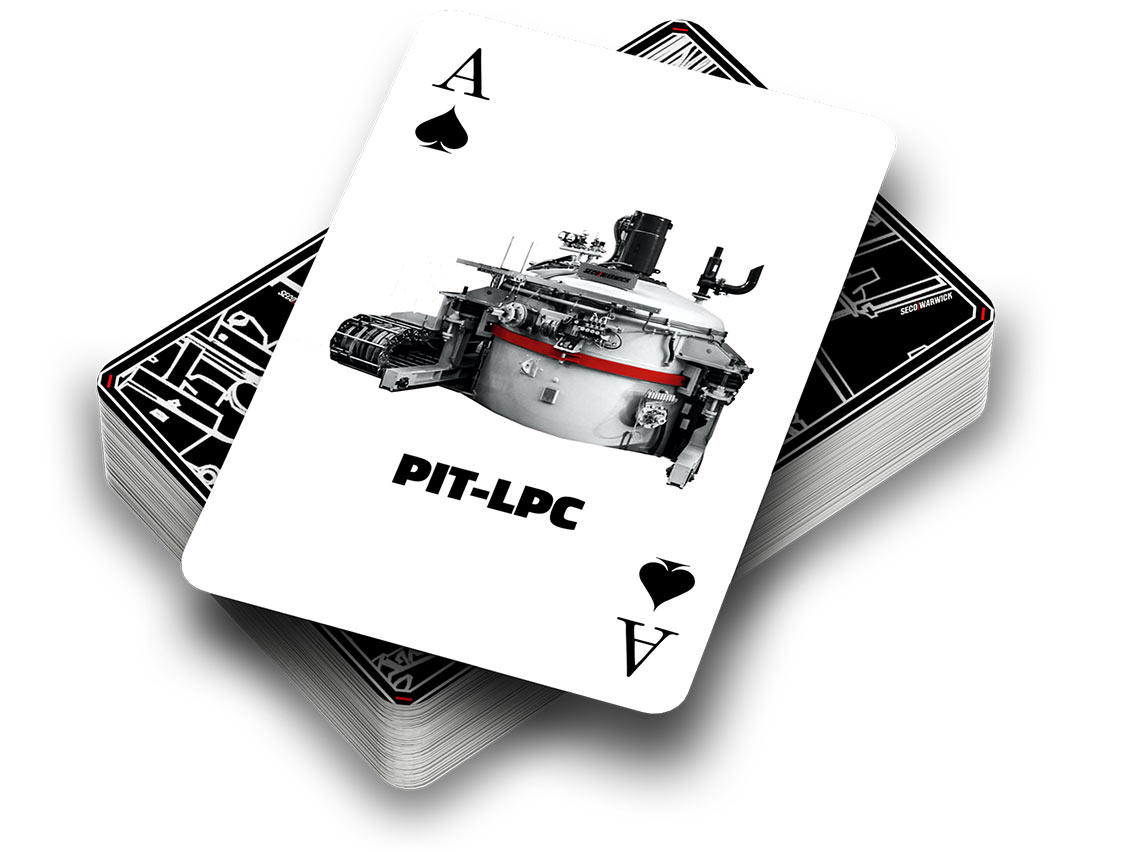 Pit-LPC
Pit-LPC, a modern alternative to atmosphere carburizing, which achieved the maximum of its possibilities. Pit-LPC ACE for cost reduction, environment-friendly approach, and an increase in production.
Ace-like furnace – are you ready to use it?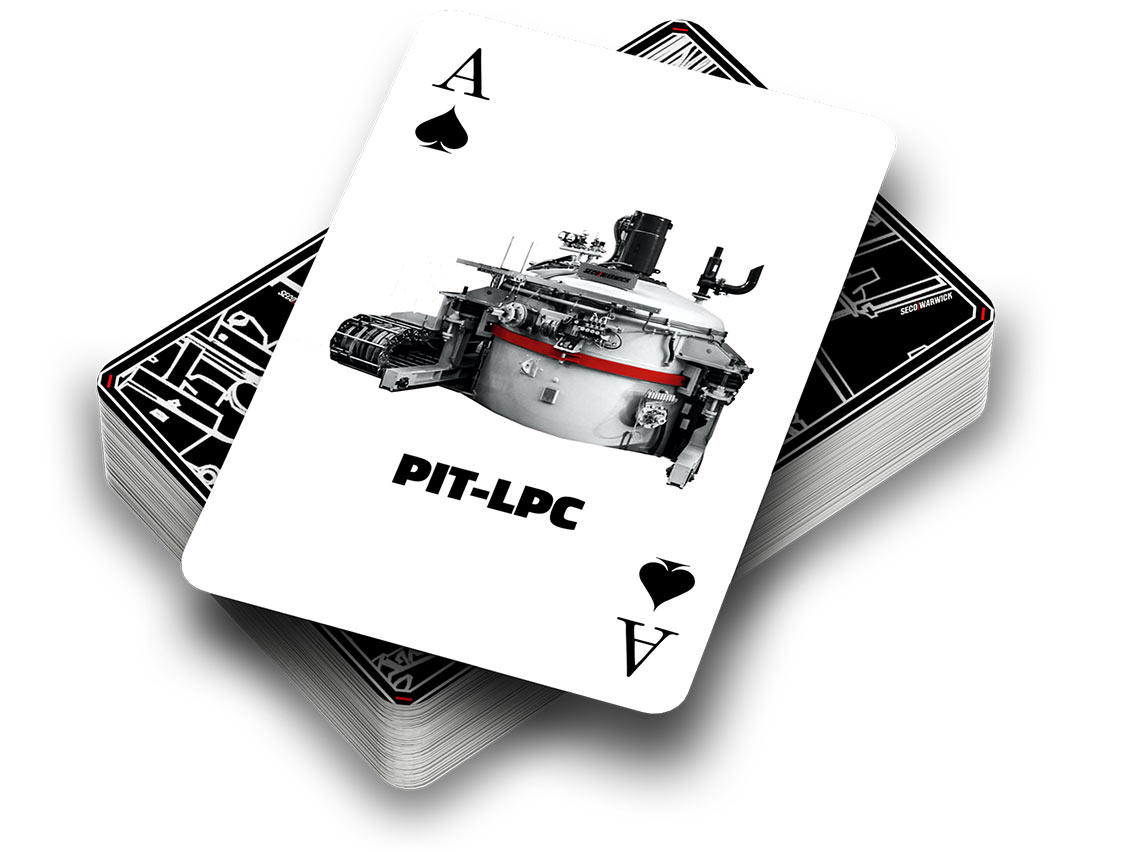 Super IQ®
A real game-changer for your heat treatment business that increases productivity.
Super IQ® holds all the ACES of low pressure carburizing with no added costs. Ace-like productivity needed?

CARD GAME BEGINS HERE
Choose the right ACE for Heat Treatment
and CONTACT US!