SWITCH TO ONLINE
WITH SECO/WARWICK
EXPERT
SECO
/

TALKS
SECO
/

WARWICK's free Webinar Channel — SECO

/

TALKS

Within a teaching hour, you will be able to interact with our expert while watching and learning from the on-site educational presenation.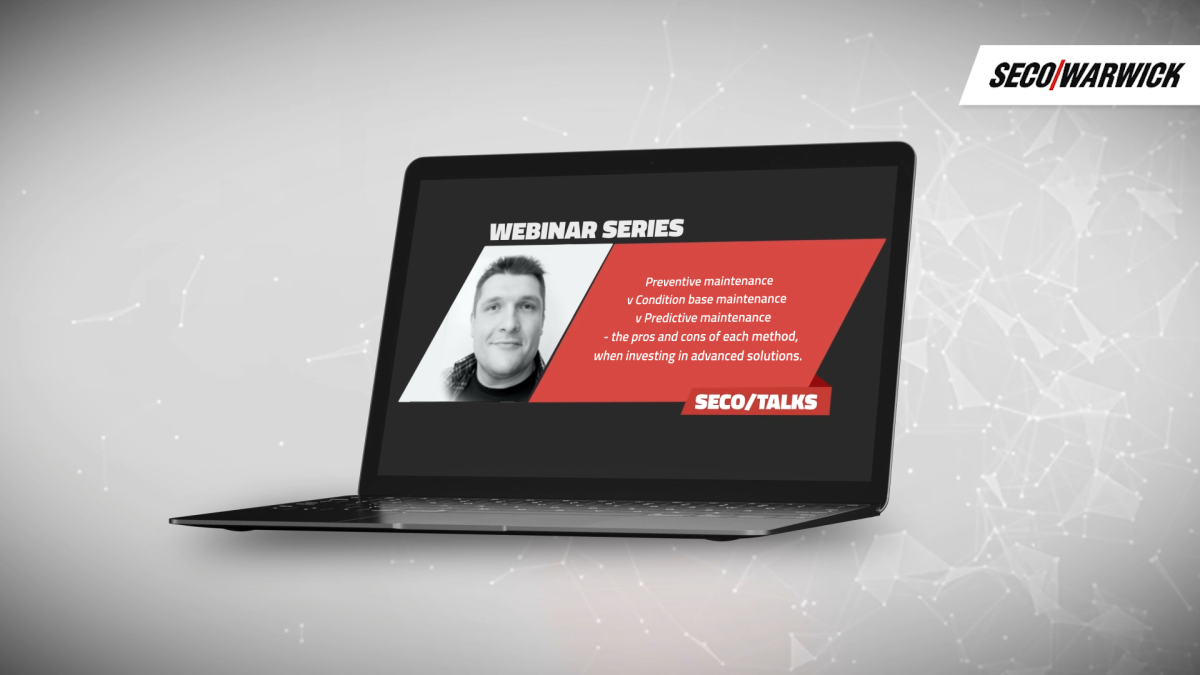 July 1, 2020
Preventive maintenance v Condition base maintenance v Predictive maintenance
Find out how to use it and, above all why — during the webinar, you will find out:
• Why should I have it?
• What is the benefit for me?
• What type of maintenance is the best for me and what are the pros and cons of them?
• How to start the investment and implementation in my company?
DETAILS      REGISTER FOR A WEBINAR