A European supplier of aviation and defense industry components, NASA and Formula 1 partner has chosen SECO/WARWICK for the fourth time. This recent purchase is for a CaseMaster Evolution® horizontal two-chamber furnace with oil quenching and LPC.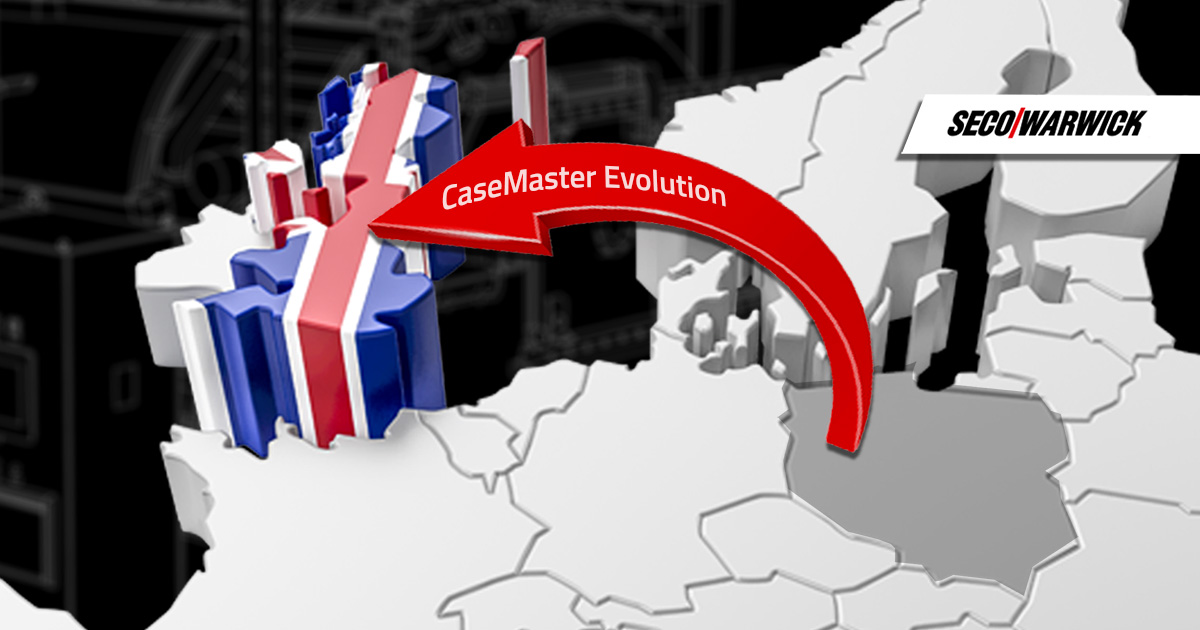 CaseMaster Evolution is a first choice technology
The system is a two-chamber, horizontal vacuum furnace with oil quenching consisting of a heating chamber and a quench bath equipped with a loading and unloading vestibule. The load cooling can be carried out in two different centers: dynamically in inert gas (1.5 bar abs) and in quench oil. The heating system ensures the load's fast and uniform heating at both high and low temperatures, allowing the system to achieve a significant reduction in heating time. The cooling options allow the work to be cooled very quickly and uniformly. This solution enables users to implement a variety of heat treatment and thermo-chemical processes, such as vacuum carburizing. The furnace will be used for the heat treatment of aviation parts.  
"The CaseMaster Evolution is distinguished not only by its two-chamber design, but above all, by improved process quality, cost reduction, increased efficiency and production flexibility. It is one of the most frequently chosen furnaces for metalworking by the aviation industry. The furnace enables implementation of the best practices for heat treatment," says Maciej Korecki, Vice President of the Vacuum Segment at SECO/WARWICK. "Our Partner has two of our solutions in Asia, and one in the USA. Another order is proof for us that we are the first choice for this partner. I'm glad that we can cooperate again," adds M. Korecki.  
New hardening plant, lower costs
The previous hardening, British plant premises required a time-consuming and expensive preparation process to start work on any given component series. Atmosphere furnaces must be kept in constant readiness. Turning them off and cooling them down is economically less profitable than keeping the furnaces in production readiness. This entails high production and maintenance costs. Hence, the technology change has a huge economic and ecological benefit. 
The CaseMaster Evolution is a furnace that can be switched on and off without additional time and energy expenditure. The SECO/WARWICK solution is economical and cheaper to operate. The furnace does not require users to maintain the system at specific temperature parameters when at standstill, as is the case of traditional gas furnaces.  
Flying high with SECO/WARWICK
The aviation industry is one of the SECO/WARWICK furnaces' leading recipients. The Group's furnaces work for the manufacture of aircraft components and sub-assemblies for the most important manufacturers around the world. Furnaces dedicated to this industry must meet a number of demanding quality standards. Experience and excellent quality equipment performance guaranteed by SECO/WARWICK are key in aviation supply.  
Few manufacturers can deliver a furnace like SECO/WARWICK that can operate in a hardening shop with an incredibly large variety of process options for so many component types and geometries.  
Tags:
formuła 1
|
LPC
|
NASA
|
SECO/WARWICK
|
vacuum carburizing
|
vacuum furnace