SECO/WARWICK Europe Sp. z o.o. in cooperation and under marketing agreement with RETECH Systems LLC, the world's leading supplier of titanium remelting equipment, announces commissioning of the new Retech VAR Stub Welder for Titanium and Titanium Alloys.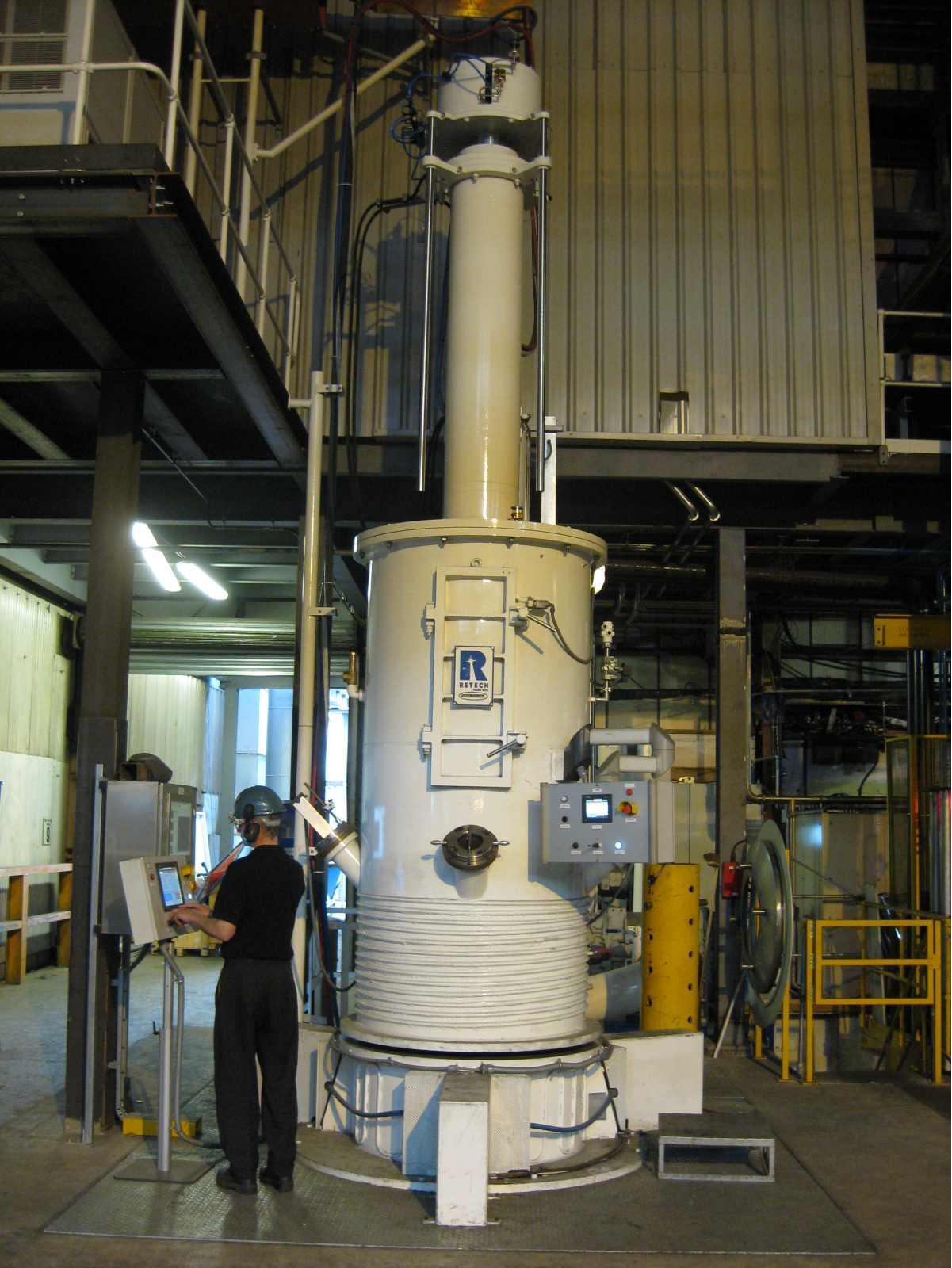 The new VAR Stub Welding system accepts up to Ø800mm x 4200mm long electrodes to 10,500kg and features modern controls, simple operation and low maintenance design enhancements for repeatable stub weld quality.
The Retech VAR Stub Welding system is equipped with a 8kA x 40V power supply and is designed to significantly improve the customer VAR stub welding operations, satisfy key engine customer QA requirements for ingot cleanliness and will enable higher VAR finished ingot production.
Retech's partnership with SECO/WARWICK in Poland enhances its worldwide vacuum processing equipment sales, marketing, engineering, manufacturing and service capabilities.  Particularly important to the EU market is SECO/WARWICK's assured abilities to provide "grassroots" metric designs, seamless adherence to EU standards and directives, and local service support.