In an open day event on March 25th 2013 Brazilian commercial heat treater TÊCNOTEMPERA in Guaramirim, Santa Catharina, celebrated the start of operation of its first vacuum furnace

TÊCNOTEMPERA, a commercial heat treater, ordered a single chamber SECO/WARWICK vacuum furnace, type 12.0VPT-4035/37IQ, with a working space of W x H x L = 600 mm x 600 mm x 950 mm in 2012. The furnace is equipped with a high speed fan for a uniform quenching at 12 bar quenching pressure with Nitrogen and runs temperatures up to 1350°C. The furnace has been delivered at the end of 2012, installed and commissioned in the begin of 2013.
TÊCNOTEMPERA's management team in front of the new vacuum furnace (from left to right): Vitor Luiz, Amando Sievert, Thomas Kreuzaler (SECO/WARWICK), Vilmar Nervis, Liuciane Bachel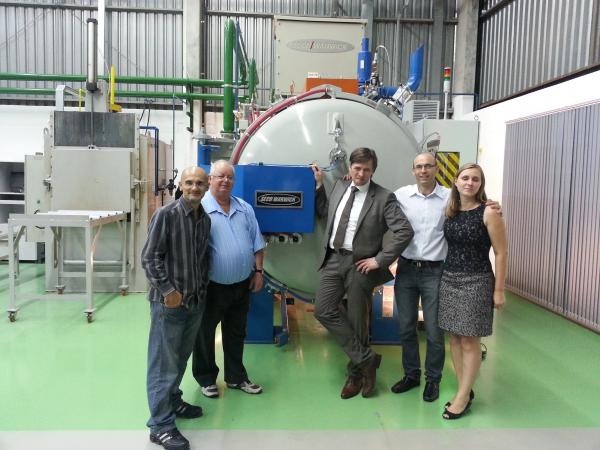 After TÊCNOTEMPERA already processed successfully a number of customer loads they found time to officially inaugurate and celebrate their first vacuum heat treatment unit. About 50 customers came to congratulate and inspect the new equipment. The plant is located in Santa Catharina in the south of Brazil at the national road BR280 at km 45 and embedded in an industrial area with a lot of tool shops and automotive industries. They plan to extend their vacuum department with further SECO/WARWICK equipment.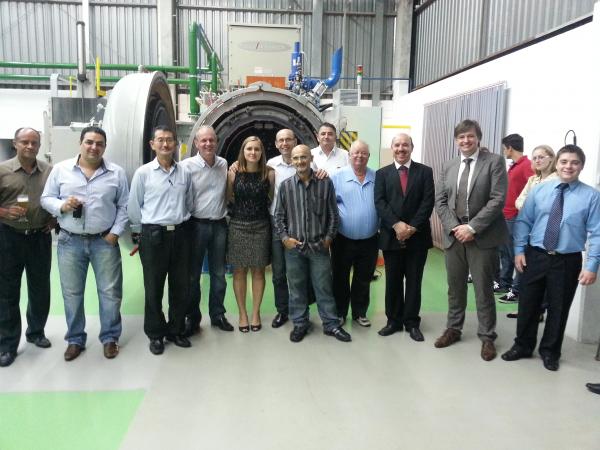 Guests and team during the inspection of the heating chamber