* Next Gen Carburizing: Supercharge Your Productivity
* Vortex® Jet Heating Auto-regulation control system in SECO/WARWICK furnaces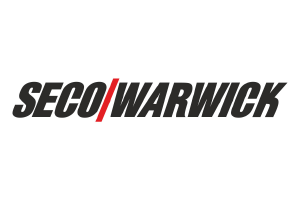 Next Gen Carburizing: Supercharge Your Productivity
Date/Time: Thursday, February 19, 2:00 p.m. EST
This 30-minute Webinar unveils truly new carburizing technology making it possible to double or triple (or more) your production depending on material and case depth. Watch actual examples of increased productivity with little or no increase to your current equipment footprint.
Presenter: Michael Lister, Team Leader, SECO/WARWICK Corp. (USA)
There is no cost for this event, please click here to register
Next SECO/WARWICK FREE Webinar:
Vortex® Jet Heating Auto-regulation control system in SECO/WARWICK furnaces
Are you keen on finding more about our technologies and latest achievements?
We will present the general principles behind auto-regulation systems and controls for aluminium coil annealing in Vortex® Jet Heating furnaces using a simulator to model in-line thermal processes. The simulator is designed to determine characteristic temperatures in the aluminium coil section during the annealing process.
Webinar hosted by Tomasz Kaczmarczyk – Aluminium Process Team Sales Manager & Łukasz Piechowicz, Ph. D. – R&D Director Team Leader
When: 4th of March 2015 │ 3:00 pm – 4:00 pm (Warsaw local time)
SECO/WARWICK reserves the right to limit attendees.