FNA 2022 is a melting pot of the best minds in heat treating. You can expect: Industry specialists, top suppliers on the show floor, technical sessions, and more.
The FNA 2022 Trade Show Floor will be filled with top suppliers in the heat treating industry. That's why the first-choice player presence, at this exhibition, is obligatory.
This year in Indianapolis (USA) SECO/VACUUM, SECO/WARWICK's subsidiary, as the first-choice company, will present modern, energy efficient and ecological vacuum heat treatment equipment with guaranteed technological results:
If you want to learn more about Low Pressure Carburizing, you must see this lecture!
Don Marteeny will be delivering a lecture on "Bridging the Gap to Low Pressure Carburizing"
October 5th, Wednesday at 8:50 am.
SECO/VACUUM at the FNA show is sponsored by Café Session Lounge. Be with us!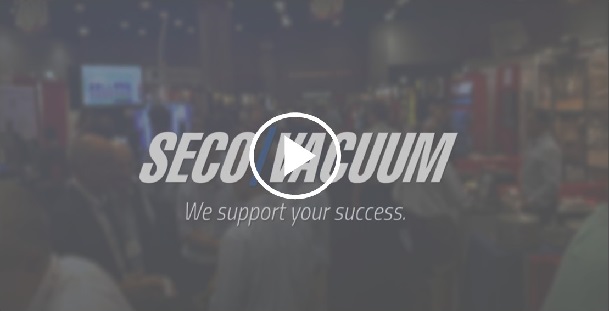 Visit our booth #310-312 and get to know our expert.
SECO/WARWICK team would love to meet you at this event!
Schedule an appointment:

events@secowarwick.com
Before you schedule an appointment, please get to know with SECO/WARWICK Information Clause and Privacy Policy
More >>>
Personal data is processed for the purpose of scheduling an appointment with you. The data controller is SECO/WARWICK S.A., with headquarters in Świebodzin, ul. Sobieskiego 8, 66-200. You may contact us by sending a letter to our address or by sending e-mail to RODO@secowarwick.com.
As a data subject you have the following rights: a right to request from the data controller access to and rectification or erasure of your personal data or restriction of processing or to object to processing as well as a right to data portability. You have also the right to lodge a complaint with the data protection supervisory authority, which in Poland is the President of the Personal Data Protection Office (Prezes Urzędu Ochrony Danych Osobowych). Information about competent supervisory authorities for other countries is available at https://edpb.europa.eu/about-edpb/board/members_en.
More information on personal data processing can be found in our Privacy Policy available at: https://www.secowarwick.com/en/data-privacy/.
Calendar
/

of Events

апрель 2022
| | | | | | | |
| --- | --- | --- | --- | --- | --- | --- |
| ПНД | ВТР | СРД | ЧТВ | ПТН | СБТ | ВСК |
| &nbsp | &nbsp | &nbsp | &nbsp | 1 | 2 | 3 |
| 4 | 5 | 6 | 7 | 8 | 9 | 10 |
| 11 | 12 | 13 | 14 | 15 | 16 | 17 |
| 18 | 19 | 20 | 21 | 22 | 23 | 24 |
| 25 | 26 | 27 | 28 | 29 | 30 | &nbsp |
| &nbsp | &nbsp | &nbsp | &nbsp | &nbsp | &nbsp | &nbsp |
май 2022
| | | | | | | |
| --- | --- | --- | --- | --- | --- | --- |
| ПНД | ВТР | СРД | ЧТВ | ПТН | СБТ | ВСК |
| &nbsp | &nbsp | &nbsp | &nbsp | &nbsp | &nbsp | 1 |
| 2 | 3 | 4 | 5 | 6 | 7 | 8 |
| 9 | 10 | 11 | 12 | 13 | 14 | 15 |
| 16 | 17 | 18 | 19 | 20 | 21 | 22 |
| 23 | 24 | 25 | 26 | 27 | 28 | 29 |
| 30 | 31 | &nbsp | &nbsp | &nbsp | &nbsp | &nbsp |
июнь 2022
| | | | | | | |
| --- | --- | --- | --- | --- | --- | --- |
| ПНД | ВТР | СРД | ЧТВ | ПТН | СБТ | ВСК |
| &nbsp | &nbsp | 1 | 2 | 3 | 4 | 5 |
| 6 | 7 | 8 | 9 | 10 | 11 | 12 |
| 13 | 14 | 15 | 16 | 17 | 18 | 19 |
| 20 | 21 | 22 | 23 | 24 | 25 | 26 |
| 27 | 28 | 29 | 30 | &nbsp | &nbsp | &nbsp |
| &nbsp | &nbsp | &nbsp | &nbsp | &nbsp | &nbsp | &nbsp |
июль 2022
| | | | | | | |
| --- | --- | --- | --- | --- | --- | --- |
| ПНД | ВТР | СРД | ЧТВ | ПТН | СБТ | ВСК |
| &nbsp | &nbsp | &nbsp | &nbsp | 1 | 2 | 3 |
| 4 | 5 | 6 | 7 | 8 | 9 | 10 |
| 11 | 12 | 13 | 14 | 15 | 16 | 17 |
| 18 | 19 | 20 | 21 | 22 | 23 | 24 |
| 25 | 26 | 27 | 28 | 29 | 30 | 31 |
| &nbsp | &nbsp | &nbsp | &nbsp | &nbsp | &nbsp | &nbsp |
сентябрь 2022
| | | | | | | |
| --- | --- | --- | --- | --- | --- | --- |
| ПНД | ВТР | СРД | ЧТВ | ПТН | СБТ | ВСК |
| &nbsp | &nbsp | &nbsp | 1 | 2 | 3 | 4 |
| 5 | 6 | 7 | 8 | 9 | 10 | 11 |
| 12 | 13 | 14 | 15 | 16 | 17 | 18 |
| 19 | 20 | 21 | 22 | 23 | 24 | 25 |
| 26 | 27 | 28 | 29 | 30 | &nbsp | &nbsp |
| &nbsp | &nbsp | &nbsp | &nbsp | &nbsp | &nbsp | &nbsp |
ноябрь 2022
| | | | | | | |
| --- | --- | --- | --- | --- | --- | --- |
| ПНД | ВТР | СРД | ЧТВ | ПТН | СБТ | ВСК |
| &nbsp | 1 | 2 | 3 | 4 | 5 | 6 |
| 7 | 8 | 9 | 10 | 11 | 12 | 13 |
| 14 | 15 | 16 | 17 | 18 | 19 | 20 |
| 21 | 22 | 23 | 24 | 25 | 26 | 27 |
| 28 | 29 | 30 | &nbsp | &nbsp | &nbsp | &nbsp |
| &nbsp | &nbsp | &nbsp | &nbsp | &nbsp | &nbsp | &nbsp |
декабрь 2022
| | | | | | | |
| --- | --- | --- | --- | --- | --- | --- |
| ПНД | ВТР | СРД | ЧТВ | ПТН | СБТ | ВСК |
| &nbsp | &nbsp | &nbsp | 1 | 2 | 3 | 4 |
| 5 | 6 | 7 | 8 | 9 | 10 | 11 |
| 12 | 13 | 14 | 15 | 16 | 17 | 18 |
| 19 | 20 | 21 | 22 | 23 | 24 | 25 |
| 26 | 27 | 28 | 29 | 30 | 31 | &nbsp |
| &nbsp | &nbsp | &nbsp | &nbsp | &nbsp | &nbsp | &nbsp |
январь 2023
| | | | | | | |
| --- | --- | --- | --- | --- | --- | --- |
| ПНД | ВТР | СРД | ЧТВ | ПТН | СБТ | ВСК |
| &nbsp | &nbsp | &nbsp | &nbsp | &nbsp | &nbsp | 1 |
| 2 | 3 | 4 | 5 | 6 | 7 | 8 |
| 9 | 10 | 11 | 12 | 13 | 14 | 15 |
| 16 | 17 | 18 | 19 | 20 | 21 | 22 |
| 23 | 24 | 25 | 26 | 27 | 28 | 29 |
| 30 | 31 | &nbsp | &nbsp | &nbsp | &nbsp | &nbsp |
февраль 2023
| | | | | | | |
| --- | --- | --- | --- | --- | --- | --- |
| ПНД | ВТР | СРД | ЧТВ | ПТН | СБТ | ВСК |
| &nbsp | &nbsp | 1 | 2 | 3 | 4 | 5 |
| 6 | 7 | 8 | 9 | 10 | 11 | 12 |
| 13 | 14 | 15 | 16 | 17 | 18 | 19 |
| 20 | 21 | 22 | 23 | 24 | 25 | 26 |
| 27 | 28 | &nbsp | &nbsp | &nbsp | &nbsp | &nbsp |
| &nbsp | &nbsp | &nbsp | &nbsp | &nbsp | &nbsp | &nbsp |
март 2023
| | | | | | | |
| --- | --- | --- | --- | --- | --- | --- |
| ПНД | ВТР | СРД | ЧТВ | ПТН | СБТ | ВСК |
| &nbsp | &nbsp | 1 | 2 | 3 | 4 | 5 |
| 6 | 7 | 8 | 9 | 10 | 11 | 12 |
| 13 | 14 | 15 | 16 | 17 | 18 | 19 |
| 20 | 21 | 22 | 23 | 24 | 25 | 26 |
| 27 | 28 | 29 | 30 | 31 | &nbsp | &nbsp |
| &nbsp | &nbsp | &nbsp | &nbsp | &nbsp | &nbsp | &nbsp |
апрель 2023
| | | | | | | |
| --- | --- | --- | --- | --- | --- | --- |
| ПНД | ВТР | СРД | ЧТВ | ПТН | СБТ | ВСК |
| &nbsp | &nbsp | &nbsp | &nbsp | &nbsp | 1 | 2 |
| 3 | 4 | 5 | 6 | 7 | 8 | 9 |
| 10 | 11 | 12 | 13 | 14 | 15 | 16 |
| 17 | 18 | 19 | 20 | 21 | 22 | 23 |
| 24 | 25 | 26 | 27 | 28 | 29 | 30 |
| &nbsp | &nbsp | &nbsp | &nbsp | &nbsp | &nbsp | &nbsp |