Control of the manufacturing sites SECO/WARWICK Europe (Poland), SECO/WARWICK Corporation and Retech (both USA), SECO/WARWICK Retech (China), SECO/WARWICK Allied (India) and the service sites SECO/WARWICK Service (Germany) and SECO/WARWICK Russia (Russia) have been consolidated under the SECO/WARWICK Group .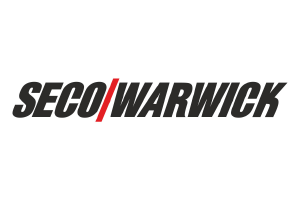 Seco/Warwick now consists of a holding located in Świebodzin, Poland, which is listed on the Warsaw stock exchange and which keeps the shares and control of the manufacturing sites S/W Europe (Poland),  S/W Corporation and Retech (both USA), S/W Retech (China), S/W Allied (India) and the service sites S/W Service (Germany) and S/W Russia (Russia).
The S/W holding has a lean structure, in which five vice presidents control the five business segments: vacuum technology (VAC), atmosphere technology (ATM), aluminum processes (AP), controlled atmosphere brazing (CAB) and vacuum metallurgy equipment (VME/Retech).  The holding is globally responsible for functions such as procurement, HR and finances. A contractual frame takes care of the legal, logistical and technological cooperation between the global sites of the group.
Seco/Warwick's new structure achieves a better penetration of the markets and a better service of local and international operating customers. The ambitious targets that the group set with the duplication of the turnover within 5 years are feasible with the new structure – as a matter of fact, the turnover has already increased about 30% between 2012 and 2013.
At the end of 2012 a further step for the exploitation of the west European market was carried out by the acquisition of a service company in Germany (renamed to Seco/Warwick Service GmbH). Globally further steps for the extension of the activities on the markets will follow in 2013. Seco/Warwick is today a worldwide operating partner with a lot of potential and will implement successful product solutions into many markets.