SECO/WARWICK will present Powder Production Processing Equipment for demanding industries in China Shanghai on 26-28 April 2017, at Shanghai Everbright Convention & Exhibition Center, stand A308.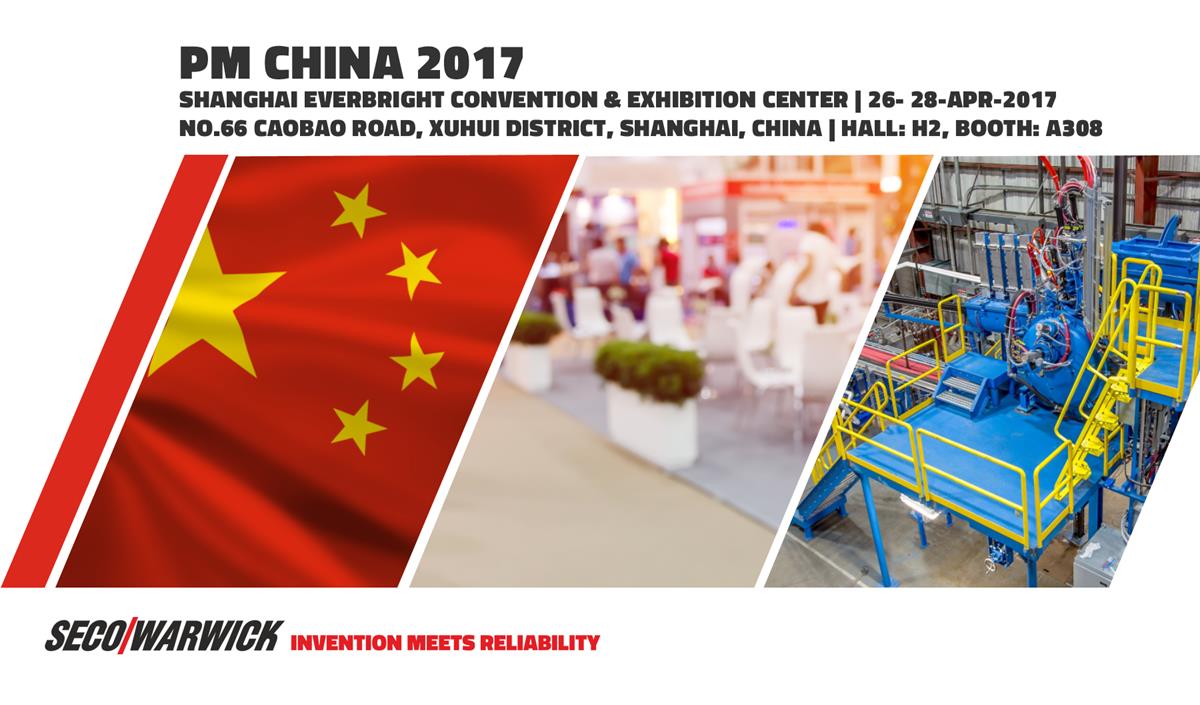 Rotating Electrode Gas Atomizer (REGA) A true hybrid of technologies, the Rotating Electrode Gas Atomization (REGA) system design produces spherical metal powders by combining clean induction melting with free-fall inert gas atomization.
Titanium Gas Atomizer (TiGA) Cold Wall Induction (CWI) melting systems have been combined with free-fall inert gas atomization for powder production of Titanium & Titanium Alloys. As with all our technology, we work with our customer to ensure the equipment we provide meets their requirements.
Melt Spinner/Strip Caster are ideally suited for production of magnetic alloys used in bonded and sintered magnets. this equipment is available in a range of sizes and with a similar variety of options to best suit the customer's production and quality requirements.
Centrifugal Atomization (CAP) Upon Request Centrifugal Atomization of Powder is accomplished by directing a stream of molten metal onto a rotating cup, thus breaking up the stream and allowing the metal to solidify within the chamber.
Meet our expertise at Powder Metallurgy China 2017 EXPO to discuss more detail information.
Powder Metallurgy China 2017 EXPO
26-28 April 2017
Shanghai Everbright Convention & Exhibition Center
Hall: H2