Corporate social responsibility
​

SECO/WARWI

C

K is a

responsible and socially engaged company
The activity of the SECO/WARWICK Group influences the business, human, environmental, and other widely understood aspects of social life. With the ambition to be the company of first choice in providing solutions for heat treatment and metallurgy, we are aware of our influence on shaping the surroundings, both closer and more distant.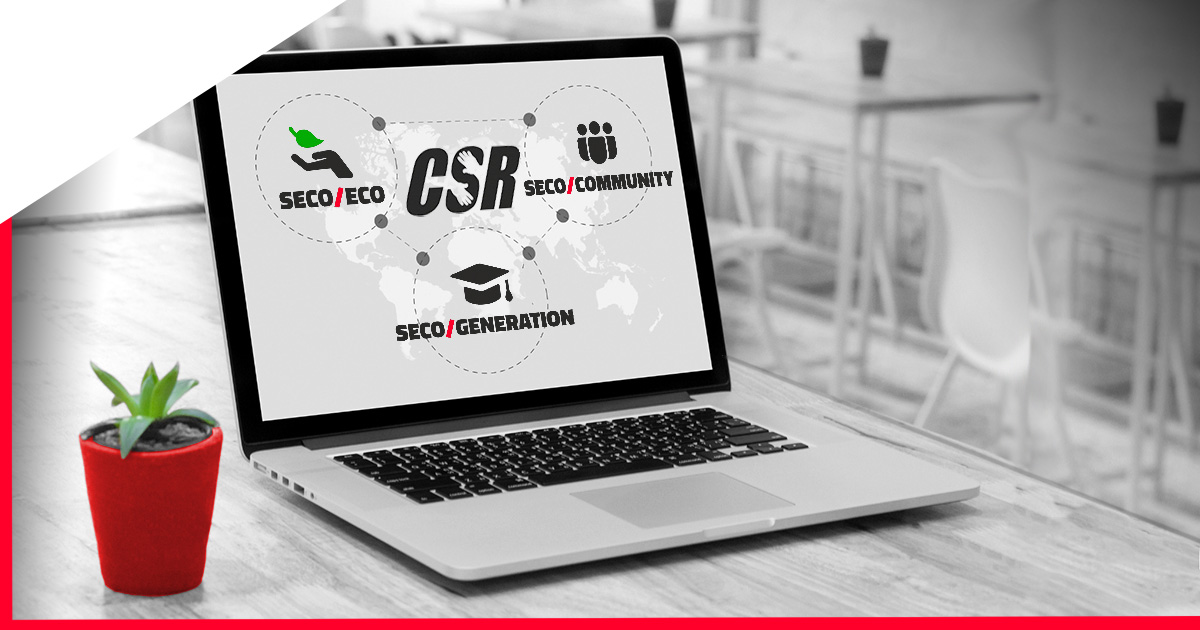 Activity in the CSR area was described in the form of a global plan of initiatives presenting the vision of SECO/WARWICK's activities in the area of the Group's (current and future) social responsibility.  We would like it to become an independent action, in line with the Group's mission and vision, because we know that the company's business and social objectives should complement each other. 
The adopted CSR activities closely match the company's values and have been included in three program areas, which combine and permeate in our activities, creating a strong and coherent strategy of social activities.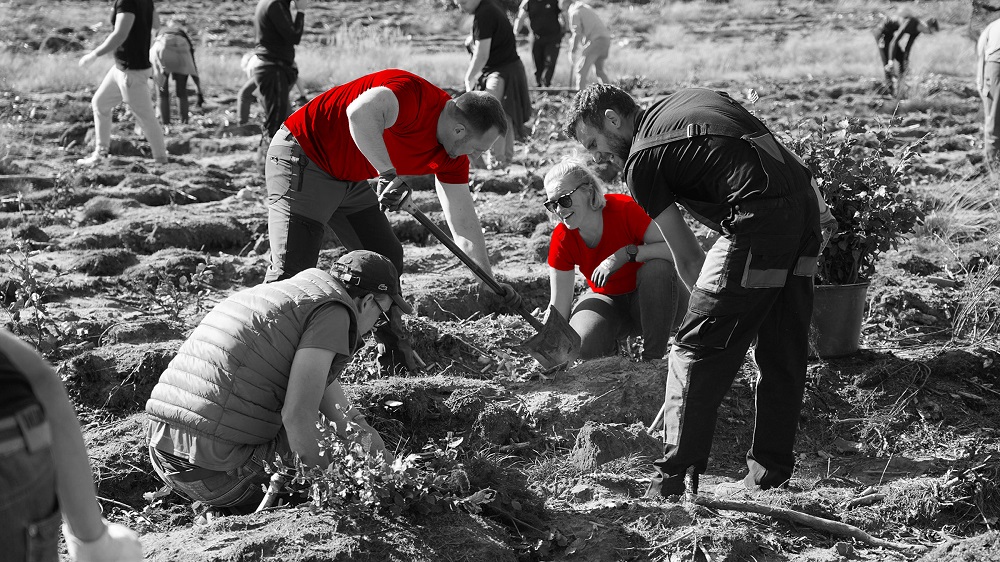 SECO/ECO
Care for the environment and the planet means responsibility for our actions affecting the natural environment now as well as their effects in the future. It is our duty to the planet and generations. So we plant trees, clean forests and care for environmentally friendly production as well as pro-ecological solutions and products which we offer. SECO is ECO, it not only rhymes well, it fits together perfectly!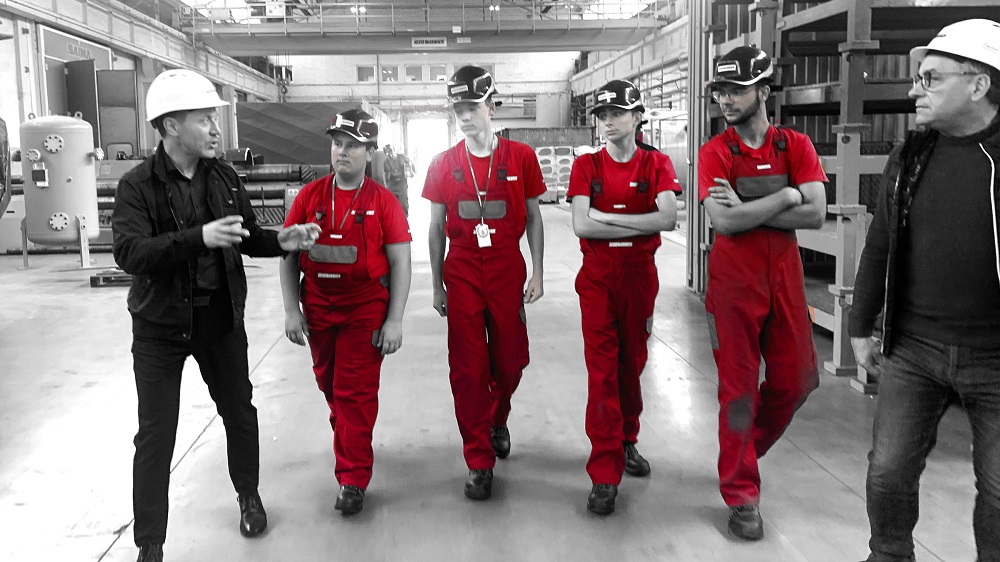 SECO/GENERATION
Investing in the future, in the next generations can be implemented in different ways. We focus on the education of children and youth. Through activities directly related to our solutions and products, educating future specialists, with the hope that they will become part of SECO/FAMILY.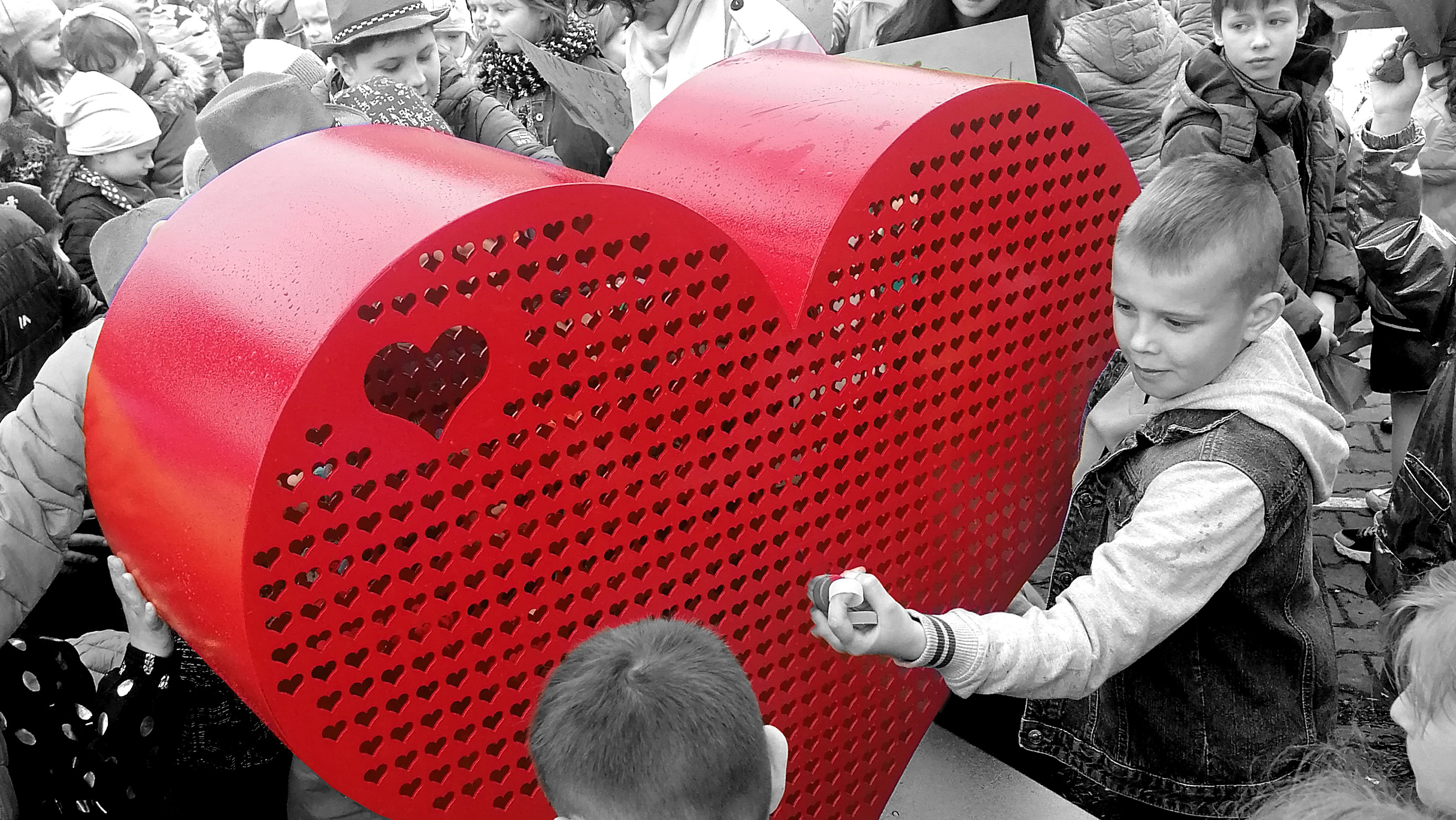 SECO/COMMUNITY
We focus our social care activities by taking care of the local community as well as employees and their families. Together with our partners we carry out activities improving living and health conditions, support local initiatives for safety or strengthening interpersonal relations.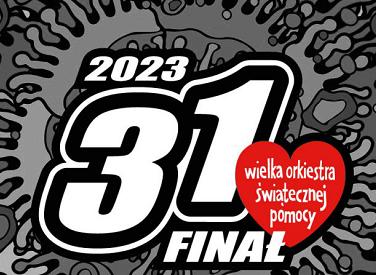 We played a beautiful concert with the Great Orchestra of Christmas Charity
We were active in various ways, we combined employee, team and company forces and we have the effect! 
We set a record, because the amount collected is 4x higher than last year! How did we do it? 
This time we invited all of our sister companies to play together. 

 
The e-Piggy bank was heated with virtual money flowing from all over the world. 

 

This year, the piggy bank appeared as well on our social media, so our customers and partners could also make payments, which gave a total of PLN 2,296 

 

We followed tradition and the piggy bank marched with the SECO/CSR team along the corridor, offices, halls and was filled to the brim with the amount of PLN 1,061.41 

 

SECO/BIKE and SECO/RUN sweated for 4.5 hours and thus will support the Great Orchestra of Christmas Charity with PLN 1,200 

 

The company's CSR fund multiplied the employees financial contribution – hence the additional PLN 2,296

 
And this is how we collected PLN 6,853.41 together!! 
It was playing the SECO/WARWICK Orchestra with good and sensitive hearts! 
With such harmonious musicians as US, the Orchestra will be successful until the end of the world and one day longer!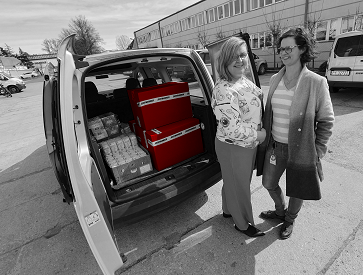 Give a Helping Hand to a Compatriot in Ukraine
Local cooperation with the Noble Gift Leader and the ArsFamilia Association of Świebodzin Families resulted in joint support for Poles in Ukraine. As part of the Give a Helping Hand to a Compatriot campaign, we handed over food donated by our employees to Poles living in the Ivano-Frankivsk Region. We also collected money, which was donated to help compatriots.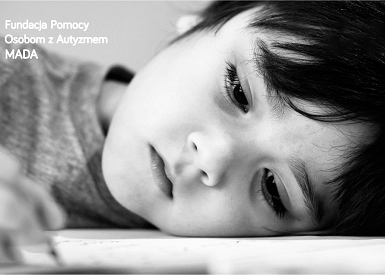 We help children within the autism spectrum
As part of CSR activities, and in conjunction with the CUSTOMER FEEDBACK LOOP project (which aims to improve the quality of products and services offered by the Group), we are helping children for the second time. 
How is it possible? 
Each survey completed as part of the project is worth $ 10, which we donate to help autistic children – specifically the beneficiaries of MADA foundation.  
We are glad that this year the amount was PLN 1,000 higher than previous year! And so, we donated as much as PLN 3,500 for statutory activities so that children within the autism spectrum have a better life.  
And this is thanks to more completed surveys! 
The more surveys we collect (thank you for the results so far and we ask for more), the more financial support we will give! So we turn #help by filling mode on. 🙂 
And why is it important? 
Because business has a heart

 

Because we want to be better (by helping)

 

Because we listen to our partners

 
Because feedback develops us, the company and products

 
Show your heart by liking this initiative under today's post on our social media.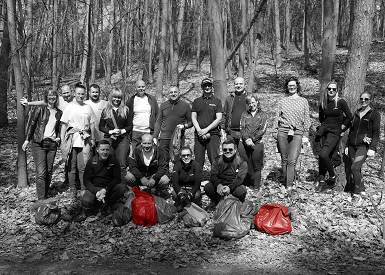 Cleaning up the world in Wilkowo
We actively and usefully celebrate the Earth Day. The SECO/CSR Group and friends every year on this occasion clean up the company's surroundings, leaving clean forest or park areas.  
We only have one Earth, one beautiful neighborhood, one Earth Day (April 22), but each of us has many opportunities to protect it. That is why we encourage to copy activities during integrations or daily walks. 
This is our S(ECO) attitude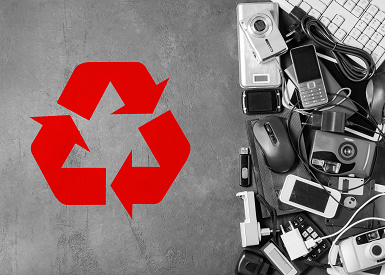 Volunteer Fire Brigade from Mostki – electro-waste
We help nature and people in various ways, while promoting S(ECO) behavior. This prompted the CSR Group to accept the invitation to collect garbage together. 
But not just any kind, only electro😊. 
We joined the collection of e-waste to support the local Fire Brigade activities. We have collected redundant, old, useless, household electrical devices (small and large), which must not be thrown into the ordinary garbage. We donated the electro-collection to the Volunteer Fire Brigade, collecting funds for the unit's budget. Remember, they are also socially active. 
This is how our S(ECO) attitudes help protect the environment and ensure others safety.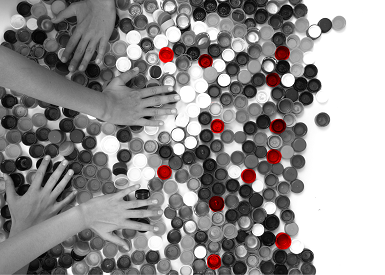 We help all the people, including the single ones
How? Collecting caps can be a huge financial support, because they can be monetized. So are used batteries. Both materials, which are a valuable source of secondary raw materials, can be patrons of someone's health and happiness. 
That is why we collected in our homes and in our company: caps and batteries, which we gave to one of the local residents so that she could help her sick daughter. This is how SECO/WARWICK got "nuts" and recharged the aid batteries. 
We like such actions!