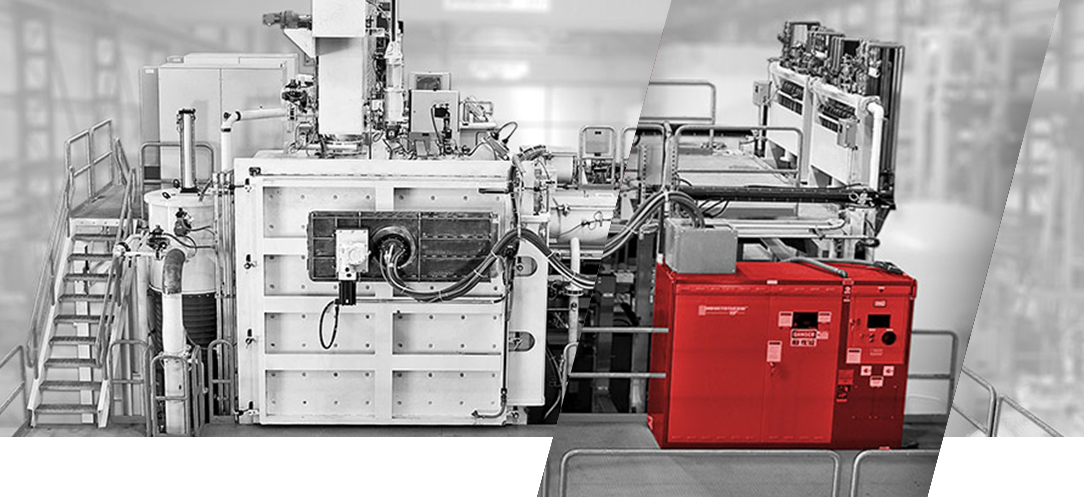 VACUUM MELTING SYSTEMS
Vacuum Melting Technologies and Equipment
Retech vacuum metallurgical equipment is manufactured in our facilities in the United States and Poland, which are the regions with the highest demand for high-melting and foundry technologies. Since 2006, Retech has been a part of the SECO/Warwick Group, thus providing customers  more comprehensive melting and heat treatment furnace solutions
Technologies: Plasma Arc Melting (PAM), Electron Beam Melting (EB), Vacuum Induction Melting (VIM), and Vacuum Arc Remelting (VAR)
Applications: Metal Melting and Alloying, Equiax (EQ), Directional Solidification (DS), Single Crystal (SC) Casting, Cold Wall Induction Melting (CWI), Scrap Consolidation, , Metal Powder Production, , Plasma Welding for Electrodes, Waste Remediation.
Industries: aerospace, energy, defense, powder metallurgy, medical, automotive and nuclear.
Unique features: high performance, repeatability through process automation and modern control systems, precision feed systems.
Processed materials: titanium and its alloys, tantalum, tungsten, niobium, zirconium, silicon, nickel, cobalt alloys and others.
For additional information, visit www.retechsystemsllc.com