/NEW DIMENSION OF HEAT TREATMENT PROCESSES SUPPORT
PROFESSIONAL TECHNICAL SERVICES
We know how important it is to maintain continuity of production. We take responsibility for the proper functioning of your equipment, leaving you time to run your business.
Servicing equipment during a breakdown is the worst possible scenario. System failure is unexpected, surprising and always at the wrong time. SECO/WARWICK is prepared to deal with these situations. In order to raise the service reliability of your equipment, we offer comprehensive support services.
The engineering team at SECO/WARWICK has the knowledge and experience to manage fleets of heat treating equipment in a planned and professional manner regardless of the equipment manufacturer. The solutions we offer are universal, because they are based on best practices for failure prevention in the best sense of the word. Professional Technical Services provided by SECO/WARWICK are more than the repair in case of failure. We understand how the equipment works and we increase uptime with the help of automated process maintenance that supports equipment architecture and technology solutions including renovation, modernization and relocation services. SECO/WARWICK carries out preventive inspections and the subsequent preventive measures using advanced tools in the field of metering and reporting.
You no longer have to worry about downtime and additional costs. SECO/WARWICK services are available around the clock, 7 days a week.
Sounds good? This is just the beginning of the benefits!
Within the professional services package, you can use three unique tools that facilitate the work of your company:
The SECOLUTION offer facilitates key decisions making in the optimization of heat treating processes


100 SERVICEMEN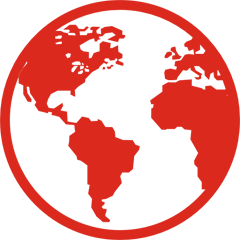 9 SERVICE CENTERS AROUND THE WORLD

24/7 AVAILABILITY

FULL RANGE OF SPARE PARTS
I purchased the first furnace from SECO/WARWICK, a 15 Bar, in 2007 and was impressed with the quality of the equipment and the support we received from SECO/WARWICK.
Norm Tucker
Heat Treatment Australia, Australia President
The SECO/WARWICK team provides more than good equipment, they have the technical and service support that we demand to keep our operation running smoothly.
Aleš Prikeržnik
MIHEU Slovenia, Managing Director
The premium quality also applies to service. We greatly appreciate the professionalism and integrity of both people and solutions, as evidenced by our long-term cooperation.
Murat Akkaş
Assan ALÜMINYUM, Senior Manager, Execution, Investment Projects