/

INVESTOR RELATIONS
The SECO/WARWICK Group is one of the world's leading producers of heat processing furnaces for metals, in terms of sales volume and product range
We are also one of the technological leaders in our field. Thanks to a state-of-the-art R&D division equipped with a metallography laboratory, and cooperation with the leading academic centers in Poland and around the world, we are able to provide innovative solutions not offered anywhere else in the world.
The business of the SECO/WARWICK Group includes production of five main product groups: vacuum furnaces, aluminum heat exchanger brazing systems, aluminum heat treatment systems, atmospheric furnaces and vacuum metallurgy furnaces (Retech). The SECO/WARWICK Group has subsidiaries located in ten countries, on three continents, and we sell our products in 70 countries around the world. Some of the main markets in which our customers operate are the automotive industry, aviation, and the machinery, equipment and aluminum metallurgy sectors. Our customers include such industrial giants as Bosch, Siemens, Valeo, General Electric, Honeywell, Ford, Volkswagen and Rolls-Royce.
The SECO/WARWICK Group is currently made up of five manufacturing companies, the leader among which is SECO/WARWICK S.A., in Świebodzin, Poland. The other main companies in the group are SECO/WARWICK Corporation (U.S.A., wholly-owned), Retech Systems LLC (U.S.A., wholly-owned), SECO/WARWICK Retech Thermal Equipment Manufacturing Tianjin Co., Ltd. (China, 93% of the capital), SECO/WARWICK Germany GmbH (Germany, wholly-owned),  SECO/WARWICK Allied Pvt. Ltd. (India, 98% of the capital),  SECO/WARWICK France (France, wholly-owned),  SECO/WARWICK Services (Poland, wholly-owned), OOO SCT (Russia, 50% of the capital), SECO/WARWICK RUS (Russia, wholly-owned), SECO/VACUUM TECHNOLOGIES LLC (U.S.A., wholly-owned),  SECO/WARWICK Systems & Services (India) Private Limited (India, wholly-owned).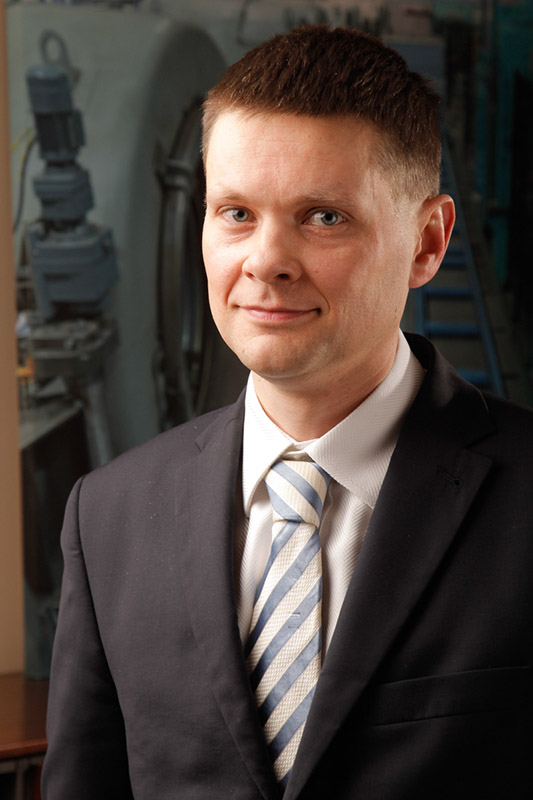 Piotr Walasek
Chief Financial Officer, SECO/WARWICK S.A.
Piotr Walasek joined SECO/WARWICK as Chief Financial Officer in December 2006 and is responsible for the SECO/WARWICK Group finances, consolidation and reporting, mergers and acquisitions, communications with investors, treasury, legal, and taxation issues. He graduated from the Freie Universitaet Berlin in Business Administration in 2003. He was awarded an MBA from the Oxford Brooks University in 2013. He started his professional career in 2003 as Financial Controller at DaimlerChrysler Financial Services in Salzburg and Berlin where he was responsible for management accounting reporting of the DaimlerChrysler companies from middle and central Europe. He is a fellow of the Association of Chartered Certified Accountants in Great Britain (ACCA).
Phone: +48 68 3820 535
Mobile: +48 516 057 525
Email: piotr.walasek@secowarwick.com
Katarzyna Mucha
Investor Relations - CC Group Sp. z o. o.
Phone: +48 22 440 1 440
Email: k.mucha@ccgroup.com.pl