/LEADER OF COMPLETE
HEAT PROCESSING SOLUTIONS
COMPANY
The company SECO/WARWICK
For more than 25 years, the company SECO/WARWICK has been revolutionizing the global metallurgical industry by providing equipment and technology to leading companies in the aerospace, automotive and power industries.
With over 4 000 of our solutions, our customers in 70 countries produce, among others, control systems components, gears, landing systems for aircraft, turbines, aircraft engine elements, heat exchangers in aircraft and automobiles, surgical instruments and coins.
With complete solutions, our partners gain a competitive advantage in the industry. It's all thanks to our modern technology and equipment in the field of metal heat treatment. This knowledge and experience enable us to meet the strictest requirements, passion and drive for innovation – individual and optimal solutions.
From the very beginning, the company philosophy was based on the product and technology development to meet high expectations of our customers, i.e. top tier organizations from automotive, aerospace and energy industries. Thanks to our technological solutions that are constantly being developed and improved, our customers are able to apply state-of-the-art materials by the virtue of which they gain a competitive edge.
Sławomir Woźniak CEO SECO/WARWICK S.A.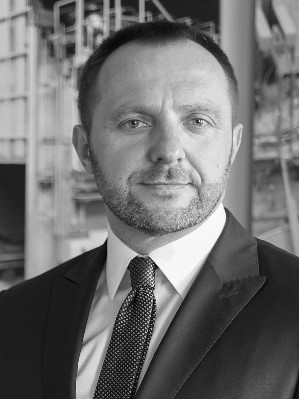 MISSION
Apply the experience and expertise of our employees, in cooperation with business partners, to create innovative products that provide our customers reliable, safe and environmentally friendly solutions for heat treatment and metallurgy, to ensure the economic efficiency of their businesses.
VISION
We will be the premier supplier of solutions for heat treatment and metallurgy. Our innovation and reliability will be visible in our thinking and solutions everywhere in the world.