SECO/WARWICK
Developing industrial heat treatment furnaces for over 100 years
SECO/WARWICK
Reliable, safe and environmentally friendly solutions for the heat treatment of metals
SECO/WARWICK
We customize heat treatment solutions for you!
For over 100 years we have been shaping the global metallurgical and heat treatment industry, delivering industrial furnaces to the leading companies in the aviation, automotive, machinery, medical, tooling, power and commercial heat treatment industries.
100 years of industrial furnaces
and of SECO/WARWICK
Our furnaces support manufacturing, for example parts for control systems, gearboxes, aircraft landing gear, turbines, aviation engine blades, aircraft and automotive heat exchangers, surgical instruments and coins all require both heating and cooling to achieve optimum metallurgical results.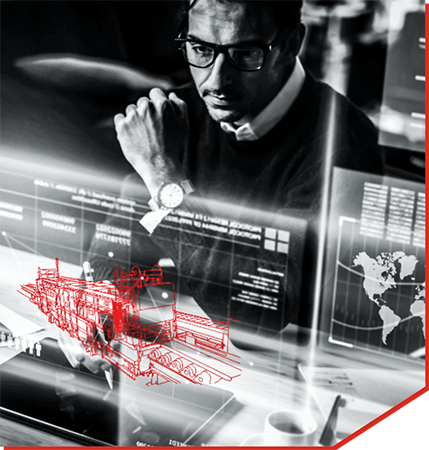 Aluminum Heat Treatment Furnaces and CAB Lines

Atmosphere Heat Treatment Furnaces

Vacuum Heat Treatment Furnaces
Partnership
Is our mutual obligation
See who has placed trust in us. Testimonials from our customers are the best recommendation.
Testimonial
We have (..) reliable technological back-up from SECO/WARWICK. This cooperation enables us to specialize in highly demanding and difficult jobs.
Testimonial
SECO/WARWICK not only installs the furnaces, they ensure reliable performance and finished product quality.
Testimonial
We placed our 7th order for their technology because of their experience (…). This expertise helps us to meet our promises. That's a real partnership.
Testimonial
The continuity of the equipment operation for many years is critical. The performance guaranteed by the SECO/WARWICK met all of our requirements.
Testimonial
An important aspect is (…) to maintain the continuity of heat treatment (…). The second device from (…) SECO/WARWICK, secures our capabilities.
Testimonial
Having worked with Vector® vacuum furnaces at my prior company, I was already comfortable that it was the right technology for our needs.
Testimonial
We had some special requirements regarding used components and solutions. All have been implemented by SECO/WARWICK.
Testimonial
We chose to partner with SECO/WARWICK because of the company's innovative thinking and established position in the marketplace.
Testimonial
So again, we trusted the experience of our partner, SECO/WARWICK, our long-time collaborator who guarantees meeting the highest requirements.
Testimonial
ʺWe are very happy with this furnace and all the processes we can run. (…) The gas fired heating has been excellent.
Testimonial
(…) Chose to continue cooperation with Retech Systems, the market leader in the design and engineering of vacuum induction melting and casting equipment.
Testimonial
Thanks to their technology we achieved a record casting at the first attempt.
Testimonial
We already have 12 SECO/WARWICK systems in operation and we are confident that this new equipment will perform with top-notch quality.
Testimonial
We work with the only best companies like the SECO/WARWICK Group, which is known for delivering innovative solutions for the heat treatment of metals.
Testimonial
These control cabinets feature state of the art control and pyrometric capabilities.
Testimonial
Their solutions met our expectations, so it was only natural to place another order for the CAB line.
Testimonial
We have chosen (...) SECO/WARWICK Group Company's VIM furnace because it will allow us to significantly speed up our casting production.
LIVNICA PRECIZNIH ODLIVAKA
Testimonial
SECO/WARWICK was the company of the first choice for this order. The new line (...) will allow us to produce the highest quality airplane components.
TATA ADVANCED SYSTEMS LTD.
Testimonial
We chose the SECO/WARWICK Vector furnaces due to the guaranteed quality and efficiency but also the high cleanliness of the surfaces of the processed details.
Testimonial
We could achieve the quality (…) resulting in our decision to go with them again for (…) the largest Controlled Atmosphere Brazing Continuous Production Line.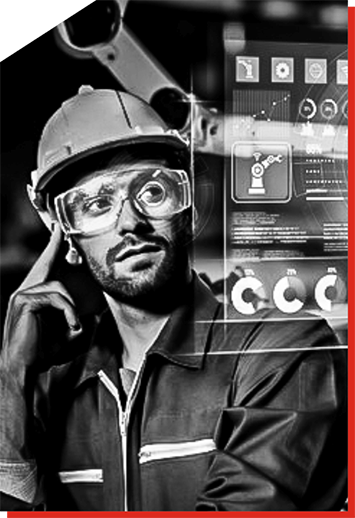 We enable the continuity of your
production, ensuring service support,
technical support and spare parts availability.
We tackle every
need individually
Every project gets our individual approach — often customers look for a solution that requires the cooperation of different segments. Understanding the needs of the customer, together with our experienced experts, we select the best technology and solution. We customize heat treatment solutions for you!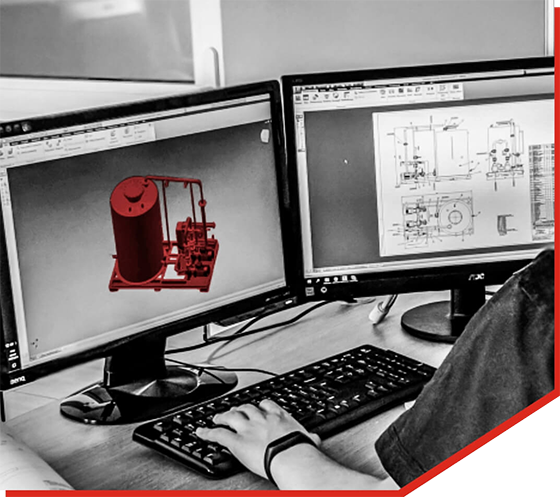 Learn How We Do It
SECO/WARWICK's successes in 2021 – The Year of the Ox
SECO/WARWICK at their finest – 2021, a year of awards
North American manufacturer of power transmission components orders a new pit nitriding furnace from SECO/VACUUM
11 SECO/VACUUM furnaces go to international extrusion die maker
Global leader of the bearing industry selects a SECO/WARWICK vacuum furnace
SECO/WARWICK's Vector® starts its route to India
We believe that, apart from the technology
and good strategy, our team is the
decisive factor for our competitive advantage.
INNOVATION
PARTNERSHIP
SAFETY AND STABILITY
RELIABILITY
CREDIBILITY
Mission
Thanks to the experience and expertise of our employees, and in cooperation with our business partners, we create innovative products that provide our customers with reliable, safe and environmentally friendly solutions for heat treatment and metallurgy, and ensure the economic efficiency of their businesses.
Vision
We strive to be the first-choice supplier of solutions for heat treatment and metallurgy.
Innovation and reliability are demonstrated through our thinking and our solutions all over the world.