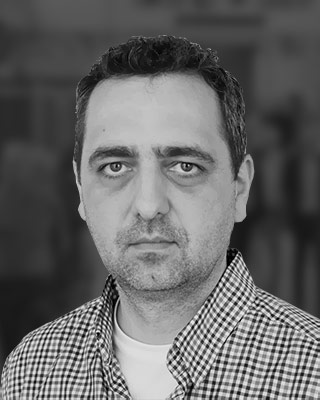 JAROSŁAW BIELAWSKI
SECO/WARWICK, PHD, ENG. TECHNOLOGIST IN THE DEPARTMENT OF ATMOSPHERE FURNACES
is a graduate from the Faculty of Mechanical Engineering at Szczecin University of Technology, in Materials Engineering (2003). He was awarded a doctoral degree in Materials Engineering by the West Pomeranian University of Technology (2013). He was a member of a team working on Low Temperature Nitriding of Austenitic Steel from 2004 to 2007.
In 2006–2009, he participated in a research grant for "Corrosion and Wear Resistant Coatings on High Chrome Steel". He was also part of a special purpose grant (2007 to 2008) for the "Implementation of Surface Machining Technology for Contemporary Hydraulic-Powered Equipment Operating Under High Loads in Mining and Construction".
From 2009 to 2011 he worked on a project under a PhD grant ("Forming of Nitrided Coating on Ferritic-Austenitic Steel X2 CrNiMo 2253"). He is an author and co-author of 17 publications in national and foreign journals. From 2013 until 2015, he was a Technical and Metallurgy Engineer at Caparo Forging (Bomet). He then joined Seco/Warwick in 2016 as a Process Engineer at the Atmospheric Furnace Facility and continues there today.