SECO/WARWICK is present at ASM 20th October 2015 in the USA, HK 28th October 2015 in Germany and EXPO IEHT 2nd November in China presenting this year revolutionary products in heat treatment technology.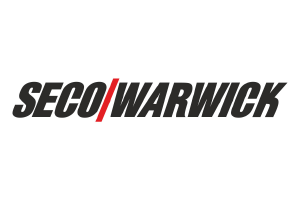 UniCase Master® challenges conventional case hardening methods of gears solving the main problem known for over 50 years, namely distortions in repeatability of results. The premier of the product comes with another invention – ZeroFlow®. ammonia only, single gas nitriding process characterized by extremely low consumption and emission of gases, fully automatic & with excellent control over phase structure of processed components also with FNC and sulphurnitriding capabilities.
"UniCase Master® and ZeroFlow® have been tailored to meet the demand for such technologies in German automotive, US and Asian markets which together constitute an important part of our portfolio of clients" says Pawel Wyrzykowski CEO of SECO/WARWICK Group.
"During the ASM, HK and IEHT 2015 SECO/WARWICK  introduces a new approach to reducing distortion of automotive gears in continuous production that challenges conventional case hardening methods with a single flow, precision case hardening system for high volume manufacturing, the UniCaseMaster®" says Maciej Korecki, Vice President of the global Vacuum Product Group of S/W. "We are very proud of this invention and happy to stay ahead of today's market solutions" adds M.Korecki.
If you have a chance to attend any of the fairs we will be happy to meet you and share our vision of new developments in heat treatment technologies. See you there.
Tags:
UCM
|
ZeroFlow