DIFFERENT PEOPLE
/

COMMON GOAL

/

FULL FORCE

#MAKEITHAPPEN

We are the visionaries of metal heat treatment, we are the experts in what we do and the diversity is our strength.

Together we introduce innovations in business  and the directions are set by our

VALUES

:  
/

INNOVATION
we set trends and shape the future of heat treatment
/

PARTNERSHIP
mutual commitment, allegiance and trust
/

SAFETY AND STABILITY
the appropriate background gives you the courage to your dreams
/

DEPENDABILITY
of our solutions and products is our priority
/

CREDIBILITY and RELIABILITY
we build value based on our knowledge and experience
What are the effects? Check here
INNOVATIVE SOLUTIONS
/

TECHNOLOGIES

/

YOUR FUTURE

#MAKEITHAPPEN

We take an incentive every day, we use every opportunity, we cross borders and create solutions, that affect about 7.6 billion people. It is because of our products, among others, cars run and planes fly. Proves? ? You will find them here Create this future with us.
FRIENDLY WORKING ENVIRONMENT
/

SECURITY FOR TOMORROW

/

DYNAMIC DEVELOPMENT

#MAKEITHAPPEN 

WE DEVELOP
Ourselves, products, clients
External and internal trainings, language courses, case studies, modern R&D (SMART/SECO: SECO/LAB, SECO/LENS), innovative technologies and services (SECO/PREDICTIVE, UCM, ZeroFlow, FineCarb, PreNitLPC, SuperIQ, Vortex),young generation of employees (SECO/GENERATION).

WE SUPPORT
You, your family, others

WE ENSURE
assistance, capacity and stability
Implementation under the supervision of a coordinator, various carrier paths (experts, managers), modern technologies and working tools, available experts Inspiring and integrating platform to exchange experience and gain knowledge, financial security and clear rules.

WE CARE
About your comfort at work, while traveling, at home
Offering flexible working hours, home office Commuting to and from work (SECO/BUS, SECO/CAR, SECO.DRIVE) SECO/TRAVEL, one extra day off after long business trip, health insurance on favorable terms, medical care, safety – first-aid courses updated annually, hours for the family are sacred to us.

WE APPRECIATE
Initiative, your opinion, good working atmosphere
Platform INNOVATION MANAGEMENT SYSTEM (idea – analysis- implementation), variety of social benefits and trainings topics, employee order system, team building meetings.

WE BRING TOGETHER
generations
Company and local environment – charities, support for local government units and residents Cultures – 10 Companies, 6 countries People – team building events, modern kitchen, delicious coffee, common passions
THE WAY TO US IS SIMPLE #MAKEITHAPPEN

.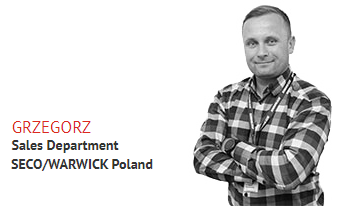 IF YOU THINK OF A JOB
YOU WANT TO BE PROUD OF,
CREATING GREAT THINGS,
AND HAVING AN IMPACT ON
WHAT YOU DO AND YOUR FUTURE…
WELCOME TO SECO/WARWICK WORLD
Transform thinking into action, check whom we are looking for and join us.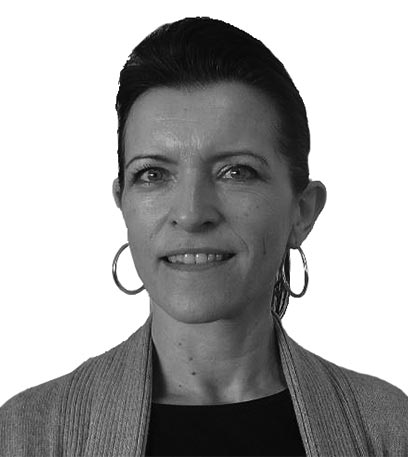 DOROTA RABENDA
Process Improvement Consultant
SECO/WARWICK Poland
I joined the team as a 95th person, currently there are about 850 of us all. Building a company almost from the beginning is a huge professional development. Cooperation with many interesting people of different nationalities and from different cultures at all levels and in all units of the whole SECO/WARWICK Group is most valuable experience. Traveling abroad and staying for over 2 years in an exotic for me place – Asia was a professional challenge but also an amazing adventure that changed my perception of the world. New, global technologies are created boldly at SECO/WARWICK and while collecting various experiences, I feel I am part of them.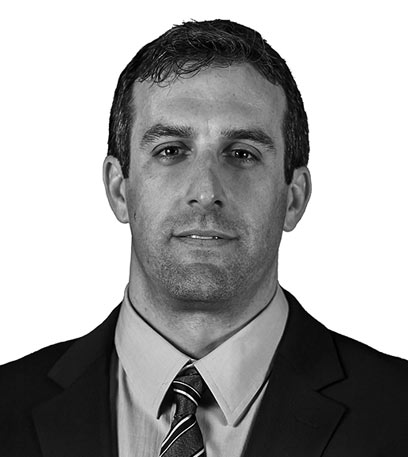 CHRISTOPHER JACKSON
Business Development Manager
Retech, SECO/WARWICK GROUP, USA
I belive that being exposed to a range of cultures, sometimes contrasting, provides the best opportunity to grow and learn from both the professional exposure as well as within one's self as an individual. Participation in and around niche industries around the world, and the unique equipment applied to unique markets along with the associated experiences, provides for an exceptional perspective in business as well as in life. Here at Retech, I have found it all.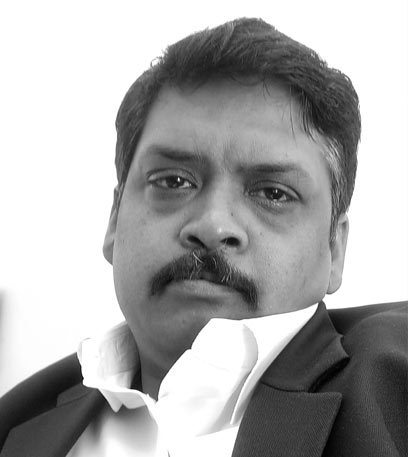 SUKANTA BANERJEE
Team Leader
SECO/WARWICK INDIA
Working with SECO/WARWICK is an immense pleasure to share the value of time and the commitment towards customers. Here, the customer is the most important and all the efforts are taken to meet their expectations in the shortest possible time. Previously, I had been a part of many Indian and international companies, however, it is at SECO/WARWICK where I derive satisfaction from daily work as the company is focused on customers' satisfaction and the ability to ensure availability to customers irrespective of the situation. It is especially rewarding when the customer recollects and reminds us of the trust, respect, and faith in the SECO/WARWICK and myself as an individual.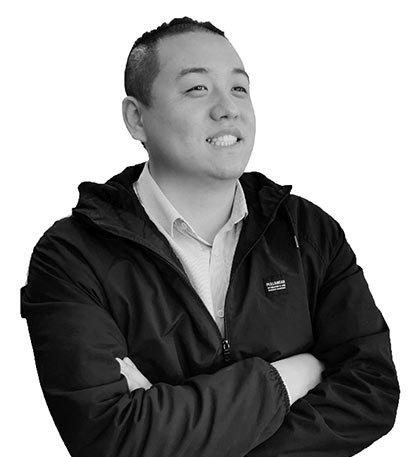 PAN GAOJUN
Spare Parts & After Sales Service
SECO/WARWICK China
I work in SECO/WARWICK for almost 10 years, I am here not only for work and money, I found here almost all the important things in my life: my home, car, knowledge, experience, business partners and love. Passion in action, an optimistic and entrepreneurial spirit, teamwork and friendly clients are what I value most at SECO/WARWICK.
We do work but we do not forget what is the most important in life. At the same time we meet the demanding needs of our clients, we develop ourselves, our passions and spend time together.
.
They are masters of dialogue and establishing relations, they like to work with people and for people. They are responsible for your work implementation, improving your skills, continuous development and motivation. Are you a graduate, student, employee or maybe a freelancer? We are waiting for you and your CV!