Aerojet Rocketdyne has updated their West Palm Beach, FL facility with the turnkey installation of a custom engineered box furnace for brazing and heat-treating rocket parts and assemblies. The various rocket engines sealed within Aerojet Rocketdyne's retort can weigh up to 5,000 pounds per load, including the retort.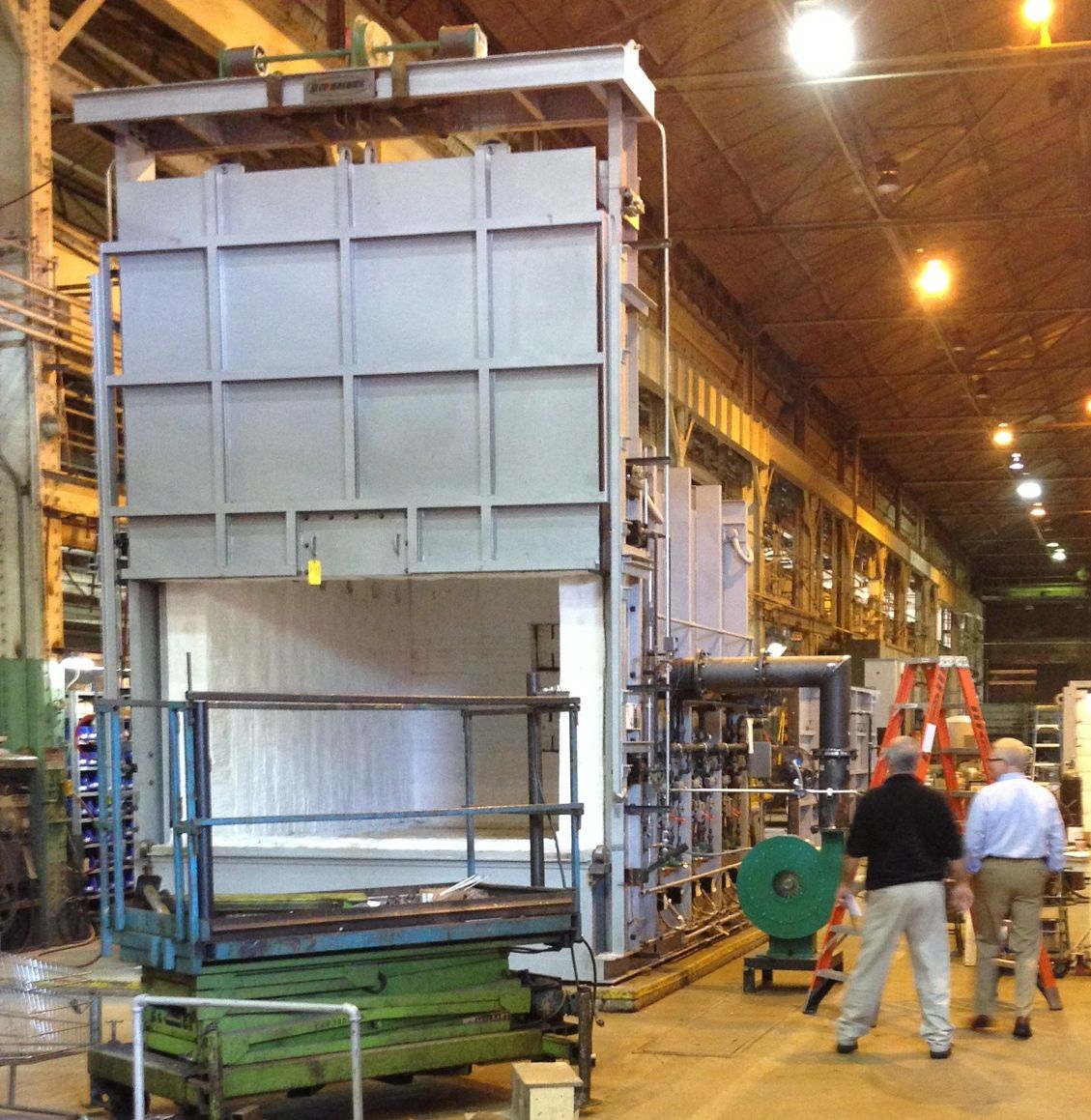 This unit replaces an older furnace, improving the overall operation with new technology that makes the furnace easier to control with economical operation, and improved temperature uniformity. 
The new control system was developed with Aerojet Rocketdyne and adjusted in the field in order to not only meet the customer specifications, but the operator's needs as well. 
Natural gas usage was reduced by utilizing a high velocity burner system. 
Although the original specification was to meet +/- 20 deg. F (Class 4, AMS-2750), the unit as installed is operating at +/- 5 deg F uniformity.
About Aerojet Rocketdyne
Aerojet Rocketdyne is a diversified company delivering innovative solutions that create value for its customers in the aerospace and defense, and real estate markets. The company is a world-recognized aerospace and defense leader that provides propulsion and energetics to the space, missile defense and strategic systems, tactical systems and armaments areas, in support of domestic and international markets. Additional information about Aerojet Rocketdyne can be obtained by visiting our websites at www.Rocket.com and www.AerojetRocketdyne.com