AISIN Light Metals is increasing their plant capabilities as part of an expansion project. The addition of a travelling homogenizing furnace as part of their green field project in Marion, IL USA, will help to provide more capacity to produce lightweight aluminum products to the automotive industry.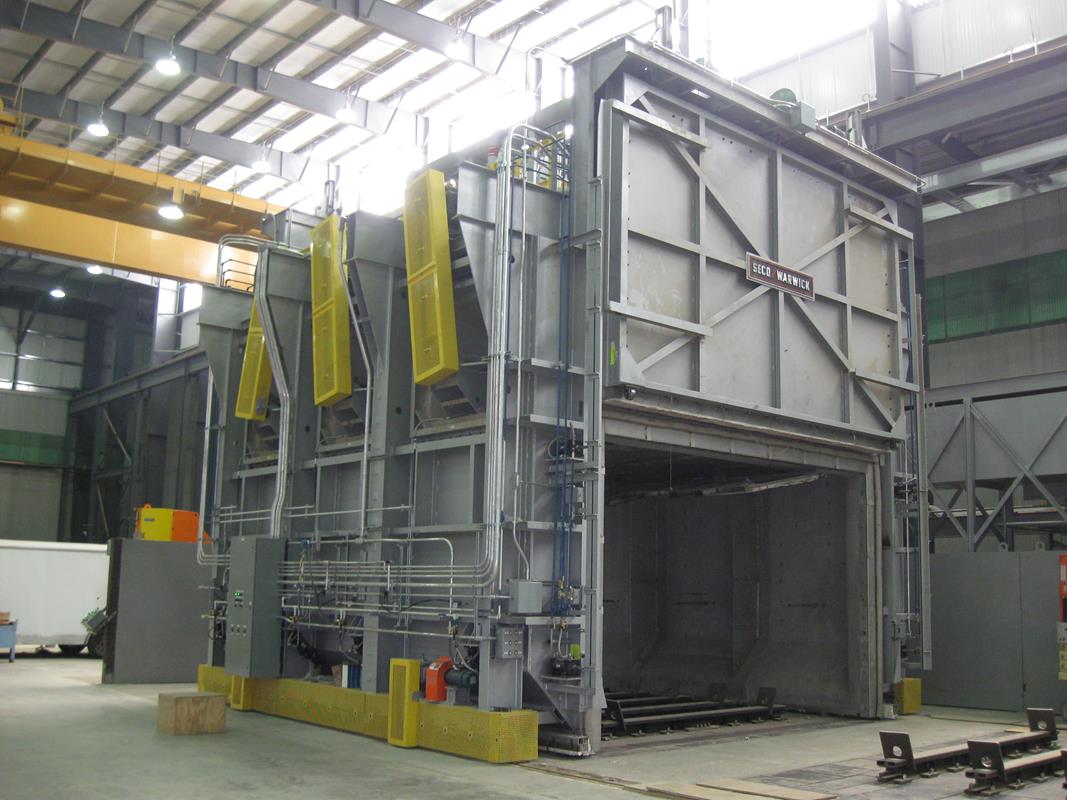 The custom designed furnace has the capability to homogenize a wide variety of aluminum logs to meet changing production specifications, with consistent quality and equipment reliability.
About AISIN Light Metals
Aisin Light Metals, LLC (ALM) which recently celebrated 10 years of operation in the United States was the second of the three Aisin plants located in the Aisin Industrial Park in Marion, IL.  ALM along with their sister company Aisin Keikinzoku (AK) provide aluminum solutions to the automotive industry worldwide and are members of the Aisin Group family of manufacturers. Aisin Group is a global organization that is celebrating 50 years of quality & excellence in the automotive industry this year.  Learn more about ALM and Aisin Group at aisinillinois.com and aisinworld.com.
About Log Homogenizing Furnaces
SECO/WARWICK manufactures custom engineered aluminum log and billet homogenizing furnaces for most process applications. Equipment designs include batch types (both car and tray designs), traveling styles and continuous styles, complete with material handling systems and load cooling equipment. Unique reversing airflow designs and temperature control systems produce fast heating rates with close temperature uniformity throughout the entire load.
Tags:
aluminium furnace
|
Aluminium Process
|
homogenizing furnace.
|
SECO/WARWICK