SECO/WARWICK VP, Dr. Maciej Korecki attended the opening event at General Atomics' Magnet Technologies Center in Poway, CA on April 10,2015 to celebrate reaching the first milestone in this unique project. The ITER Central Solenoid is a 1,000 ton (250,000 lb) superconducting electromagnet designed to initiate and drive hot plasma for fusion energy.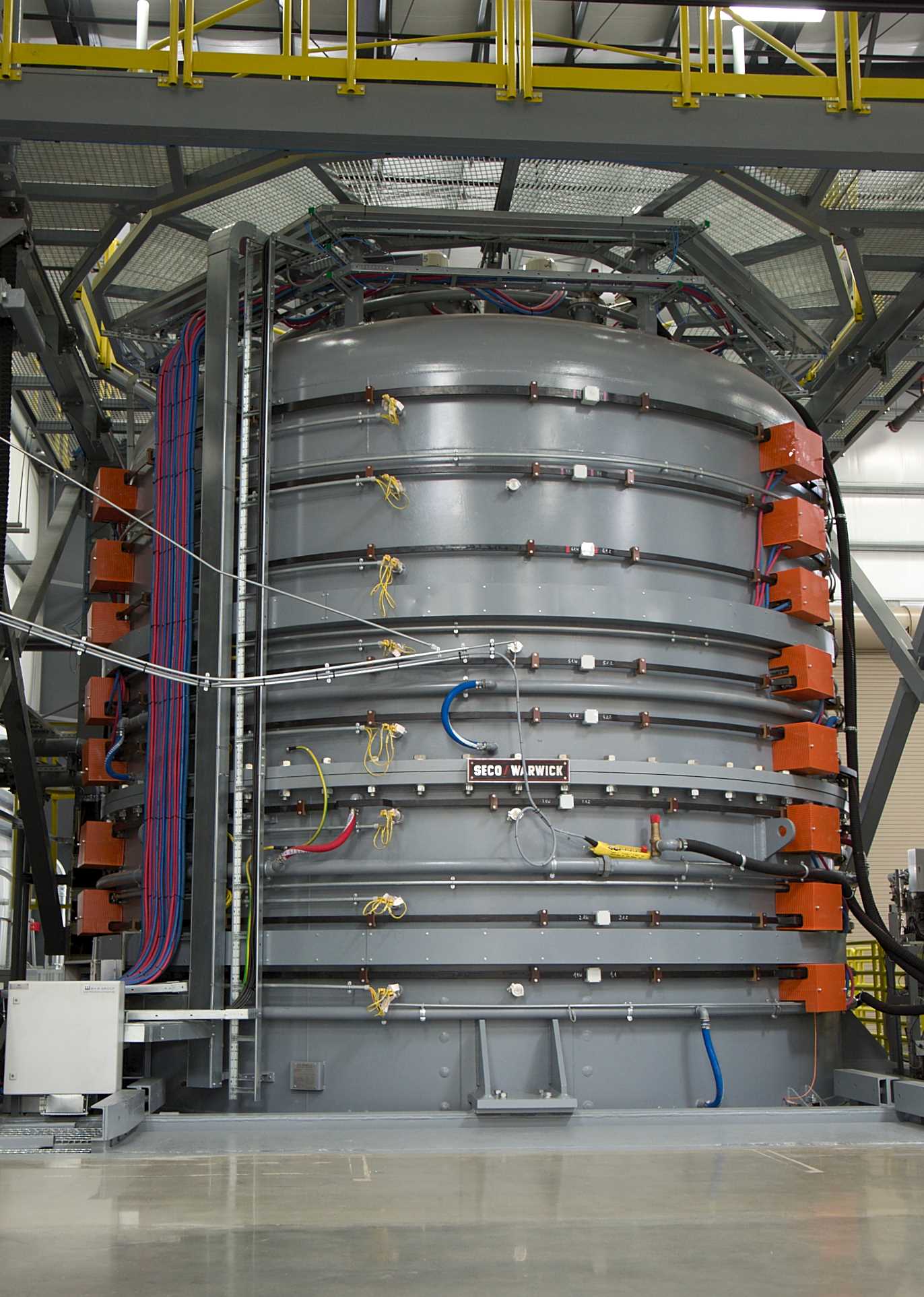 According to the Times of San Diego[1], "The magnet coils will form the central part of the International Thermonuclear Experimental Reactor, or ITER, a joint project of the United States, the European Union, China, Japan, India, South Korea and Russia. The $20 billion reactor is being built in France and is expected to begin operation in 2026."
The Role of Heat Treatment in the Manufacturing process
SECO/WARWICK was invited to attend as the supplier of a specialized vacuum furnace that will ultimately heat treat the coils for 5 weeks at 1300 deg. F.  This is only one step in an otherwise complex manufacturing process, but critical in the success of the program.  This furnace is currently in the commissioning process in preparation for the finished coils.
See a plant tour on KPBS News[2] Video:  https://youtu.be/fV8VJ5i6TB4
 About General Atomics
General Atomics and its affiliated companies constitute one of the world's leading resources for high-technology systems ranging from the nuclear fuel cycle to electromagnetic systems, remotely operated surveillance aircraft, airborne sensors, and advanced electronic, wireless and laser technologies. For more information, please visit www.ga.com.  Read full text release here:
Tags:
General Atomics
|
ITER
|
SECO/WARWICK
|
special vacuum furnace