SECO/WARWICK has been shortlisted for the title of Hidden Champions of HSBC Bank. HSBC Holding is the world's largest financial holding company with headquarters in London and 9,500 offices in 86 countries. The Hidden Champion is a title given to companies that successfully develop business internationally. Hidden Champions 2016 are Polish companies, in close cooperation with customers from many countries, who offer their solutions in every corner of the world and have achieved global success. These are also the companies whose specific technologies are not known to a wider audience.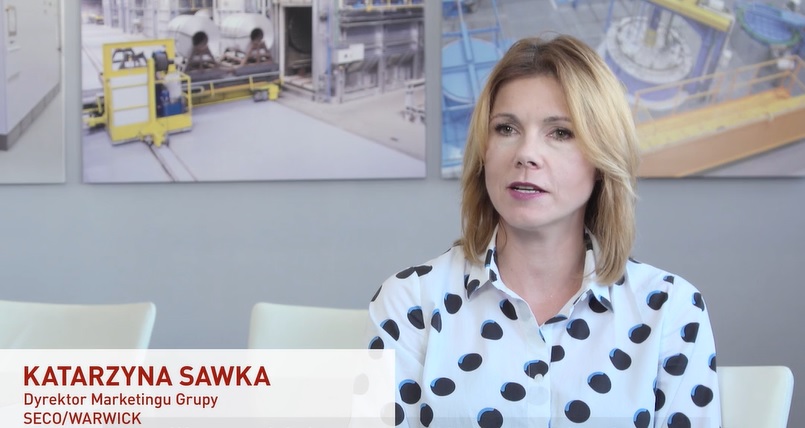 "We are happy with this nomination, because it recognizes the company's activities in terms of international business expansion. SECO/WARWICK has been successfully implementing its mission through a long-term presence in the key global metallurgical markets and cooperation with the world's leaders of modern industry," says Global Marketing Director of SECO/WARWICK Group, Katarzyna Sawka.
"A well-developed research and development department combined with the long-term cooperation with the leading R&D centers and academic institutions, not only from Poland but from all over the world, as well as a high level of competence and continuous professional development of employees are the main factors affecting the SECO/WARWICK expansion in the foreign markets and the company's continued success, "adds Sawka.
Nomination to the Hidden Champion is not the first company's recognition of excellence in 2016. SECO/WARWICK has also been shortlisted for the title of Symbol of Innovation 2016 and the Polish Award of Innovation 2016. Additionally, last year, "Rzeczpospolita", one of Poland's major nationwide daily newspapers, included SECO/WARWICK with the ten Polish firms identified as the most innovative companies in the country, and in the ranking of the Innovative Firms in the Lubuskie Province, SECO/WARWICK won first place.
SECO/WARWICK is the leading, customer-oriented provider of complete heat processing solutions.
Their advanced, both standard and dedicated systems represent the world's highest level in terms of services and implementation of heat treatment processes, as well as the quality of processed products.
More about Hidden Champions: http://www.rp.pl/Wywiady/305299931-Michal-H-Mrozek-HSBC-Bank-Polska-Pociagna-nas-ukryci-czempioni.html#ap-1
Link to the HSBC movie presenting companies shortlisted for the title of Hidden Champion: https://vimeo.com/181753428
More about HSBC Group: http://www.hsbc.pl/
SECO/WARWICK with a double nomination to the title of the Leader of Innovations:
https://www.secowarwick.com/en/news-events-and-information/news/show/secowarwick-with-a-double-nomination-for-the-tiles-of-the-innovation-leader