Based in Wales, Tritech-Wrexham has been providing fully integrated manufacturing solutions to the aerospace, defense and related industries since 1982. Founded as a center of excellence for investment casting, Tritech has expanded capacity and evolved to support customer demand through added machining & finishing equipment. Tritech has ISO 9001 & AS 9100 approvals as well as accreditation from NADCAP for NDT, TIG welding, heat treatments and technical processing.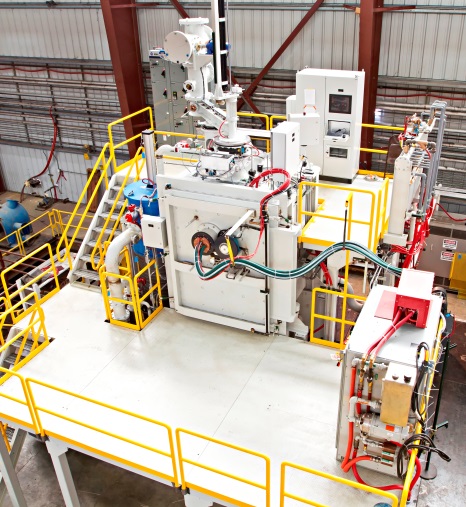 The new 50kg Vacuum Induction Melting (VIM) system, designed by Retech Systems LLC in Ukiah, CA, has been customized specifically to meet the demanding requirements of Tritech and its customers. This melting system will provide added capability for casting a range of products and materials through a number of cost and time saving features developed at Retech.
John McKellar, of Retech Systems, stated that "This 50kg VIM is ideally suited to meet the needs of Tritech and their customers. Nowhere else will they find a similar configuration that can and will improve capacity, composition and consistency that they will see in this system."
As a part of the SECO/WARWICK group of companies, Retech can take advantage of the global manufacturing capabilities for this system, improving time and cost savings. Delivery is slated for late in 2016 with startup to begin shortly thereafter.
More About Tritech-Wrexham –http://www.tritechgroup.co.uk
The Tritech Group is entirely committed to providing fully integrated manufacturing solutions for global clients from a single supplier. With a dedicated mission of manufacturing complex, high integrity products the Tritech Group always works in partnership with customers to meet their requirements on time and in full.
Tritech aims to maintain a consistent, but flexible approach to investing in the best people, providing them with the best equipment to deliver the best service, thereby promoting customer focus and achieving customer satisfaction.