WASHING DEVICE
MODEL HV 6612
Professional washing device model HV 6612
General information:
/ Manufacturer: Rubig/HYDROVAC
/ Production year 2002,
/ Condition: underwent a complete overhaul a few years ago, currently not in use,
/ Location: Hungary,
/ Device disconnected: prepared for relocation.
We offer technical assessment, relocation, and installation of the device at the intended site within the European Union.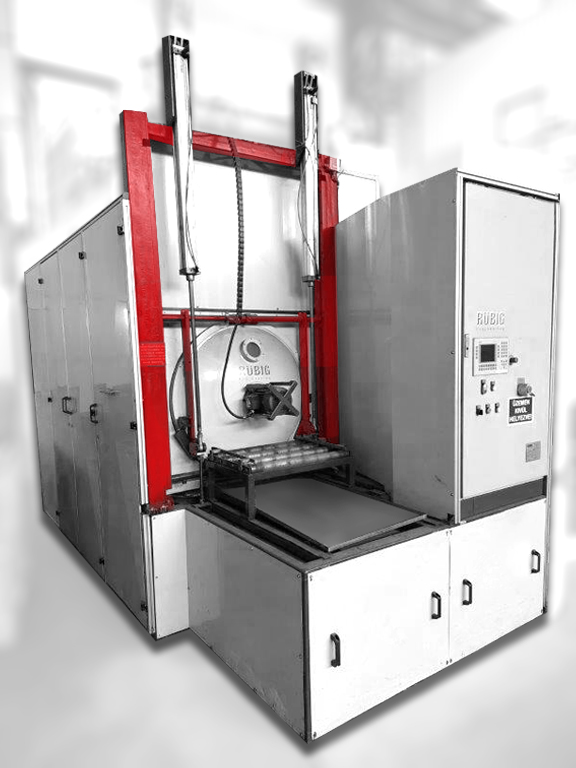 / Working chamber dimensions [mm] W=600 x H=600 x L=1200
/ Maximum load weight 750 kg.
/ Device dimensions [mm] W=2100 x H=3500 x L= 3450
/ Washing chamber dimensions [mm] 950 mm x 1200 mm,
/ Washing chamber capacity 855 liters
/ Vacuum pump 155 m3/h 80-100 mbar
/ Control – SIEMENS – COROS OP25
Detailed technical data available upon request