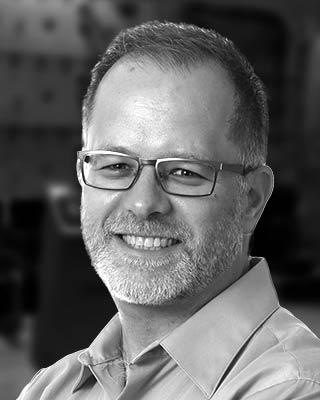 MARK BARFOOT
EWI
Mark has deep roots in the AM community. He spearheaded the use of AM at Christie Digital Systems where, in addition to growing the AM engineering team, he developed the company's Hyphen business which provides additive manufacturing and testing services to local companies.
He later broadened his knowledge of metal additive manufacturing and AM laboratory management at the University of Waterloo and at Cimetrix/Javelin, a Stratasys reseller, which provided him with further opportunities to understand a variety of AM industry applications.
Mark began his career at Comdev where he gained experience qualifying satellite components for space applications. He is extensively involved with the Additive Manufacturing Users Group (AMUG) and is a former president of the group.
Mark oversees EWI's growing additive manufacturing (AM) initiatives and helps EWI develop new AM technology opportunities. He directs the Additive Manufacturing Consortium (AMC), a national consortium of industry, government, academic and non-profit research organizations operated by EWI. He also manages EWI's interest in the ASTM AM Center of Excellence (CoE), which involves supervision of the industry consortia focused on AM standards development, ASTM direct-funded projects, education and training, and project bids that leverage the ASTM CoE brand.