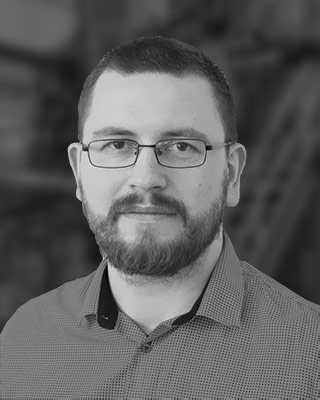 MICHAŁ SUT
SECO/WARWICK, HEAT TREATMENT PROCESS ENGINEER, DEPARTMENT FOR RESEARCH, TECHNOLOGY AND CONSTRUCTION DEVELOPMENT
Graduate from the Faculty of Materials Engineering at Warsaw University of Technology with a Master's of Engineering (2012). At the university, he was part of a project entitled "Development of a Heat Treatment Process Enabling Forming of Nanocrystalline Structures in Selected Bearing, Spring, Tool and Structural Steel Types".
He also contributed to numerous materials survey reports investigating causes for damage to machines and equipment.
He is a co-author of 6 scientific papers on nanobainitic structure manufacturing and vacuum carburizing.
He started at SECO/WARWICK as Process Engineer of Heat Treatment, in 2013. In September 2017, he took over as a Senior Process Engineer of Heat Treatment. He specializes in vacuum furnace heat treatment with a focus on vacuum quenching and tempering.
His interests include: heat treatment and chemical treatment, surface engineering, blacksmithing and knifemaking.