One of the leading global power, aviation and renewable energy providers has selected SECO/WARWICK Group's SECO/DEALS offer for a vacuum furnace hot zone replacement.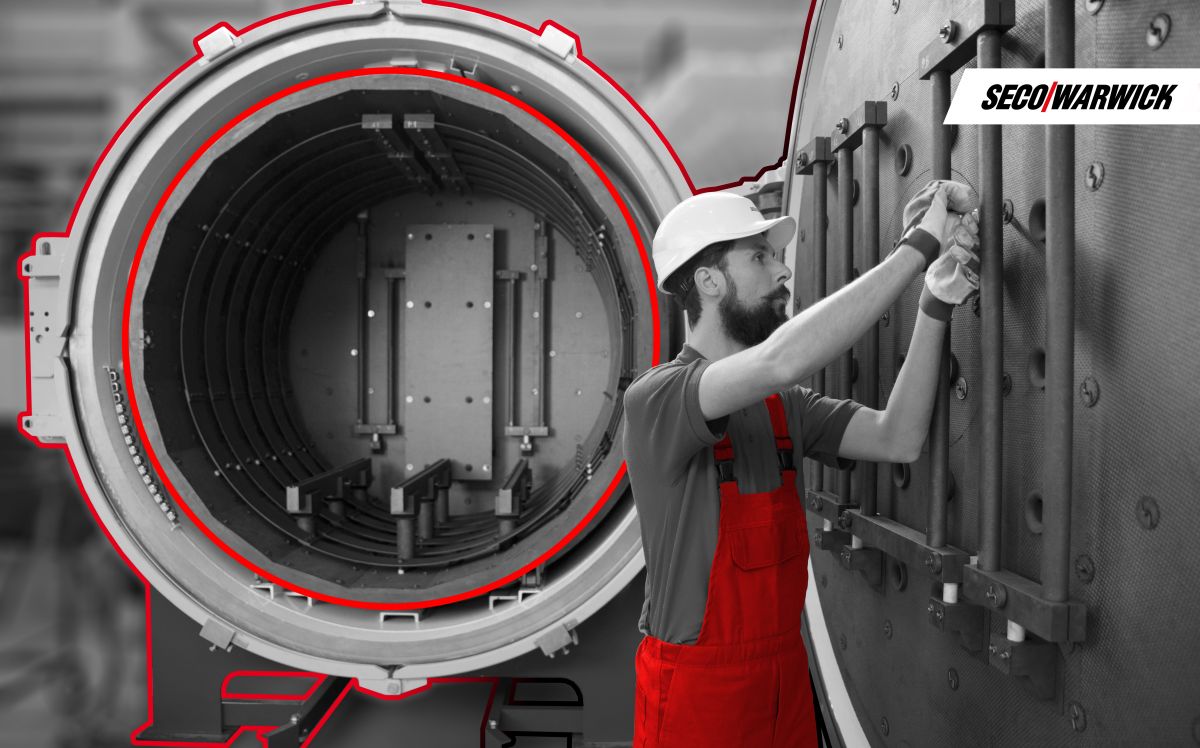 Two champions together again
The champion of heat treatment solutions – SECO/WARWICK and one of the leading global renewable energy providers are going to work together again. Both companies have continued their cooperation since the decade of the 90's, successfully partnering to supply high vacuum furnaces with soldering and aging processes equipped with metal and graphite chambers. Recently, the SECO/WARWICK Group delivered a custom-size vacuum furnace to the Client's facility. This year, the company's service team replaced the hot zone of a horizontal vacuum furnace. The replacement was designed with the use of the newest, most technologically advanced materials in the industry that will, in turn, prolong the manufacturer's guarantee for the furnace.
Special deals with SECO/WARWICK
$ECO/DEAL$ by SECO/WARWICK is considered to be the hottest sales service offer currently available in the heat treatment market. The SECO/DEALS program, in this case, consisted of the replacement and modernization of a hot zone in a 20+ year old furnace to be installed in the Client's facility in Hungary, Europe.
 SECO/DEALS for everybody
Robert Szadkowski, VP Aftermarket Business Segment at SECO/WARWICK commented, "The phrase SECO/DEALS means that we offer the best service products that deal with the overhaul and modernization of furnace heating chambers or a control system upgrade. We are carefully listening to the customer's needs and we are finding the solutions tailored accordingly to their goals. Knowing our quality, the partner from the renewable energy sector wanted us to focus on their future needs – that is why the company will receive a full overhaul with the best materials currently available on the market."
"Once the Client decided to replace the graphite heating chamber (hot zone), we offered a full upgrade, full service, with the best available materials and quick modernization included in one package. The SECO/WARWICK Group takes care to maintain the innovative cooling nozzle flaps system technology – the upgraded elements will be characterized by the extended lifespan that will allow faster, more efficient cooling phases of the heat treatment processes," adds Szadkowski.
Building on past experiences leads to a successful future together
Both companies have been in constant cooperation for over two decades. Currently, this global energy provider in its Hungarian division owns six vacuum systems that have been manufactured and designed by SECO/WARWICK, which is their only preferred supplier of goods and services. It is obvious that achievements and goals of both companies will continue to lead to further cooperation in the future.
Tags:
heating chamber
|
hot zone
|
seco/deals
|
service
|
vacuum furnace