MANAGEMENT TEAM
SECO
/

WARWICK GROUP GLOBAL MANAGEMENT TEAM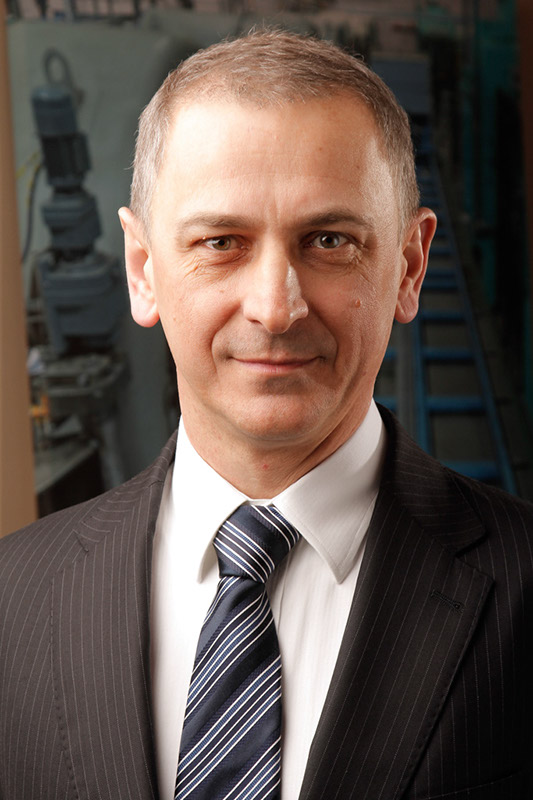 Wojciech Modrzyk
Vice President, Business Segment Vacuum Melting, SECO/WARWICK S.A.
He graduated from the Technical University of ZielonaGóra, Faculty of Mechanical Engineering with specialization in Car Engine Operation and Marketing. He is also a graduate of the MBA program at the University of Economics in Poznan, under the auspices of Georgia State University.
In the years 1997-1998 he was a regional representative Profor Z.P.Ch. In 1998 joined SECO / WARWICK S.A., where he initially held the position of Sales Specialist, then Project Coordinator Systherms GmbH based in Würzburg, Germany, and the SysthermsGmbH Sales Co-ordinator. In the years 2001-2003 he worked as Head of Business Group - Vacuum Furnaces, then Sales Director, and since 2005 he was Deputy General Manager. In the years 2007-2008 he was the Director of the Vacuum Plant and the Manager of Development. In the years 2008 - 2015 he hold responsibility of the Member of the Management Board.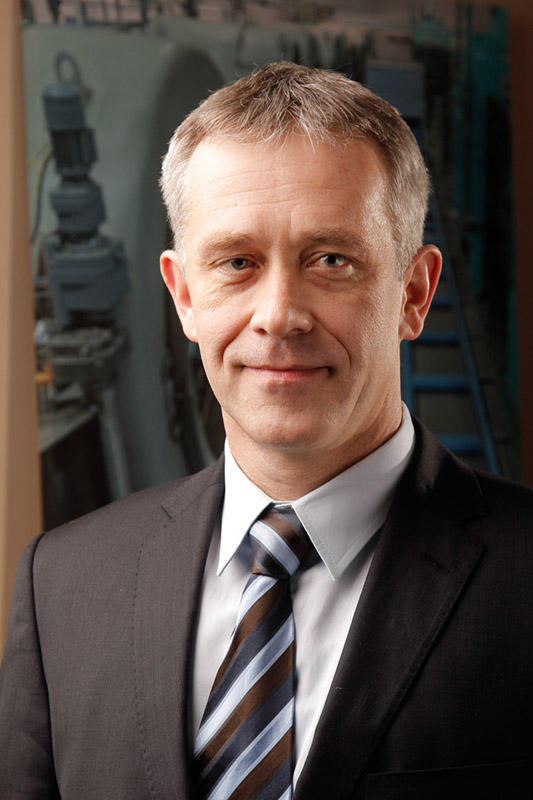 Maciej Korecki
Vice President, Business Segment Vacuum, SECO/WARWICK S.A.
Maciej Korecki became the Vice President of the global Vacuum Product Group in 2012. Dr. Korecki has authored numerous international patents on behalf of SECO/WARWICK, and regularly presents technical papers at international conferences on a variety of topics, specializing in vacuum furnace technology. He earned his Master of Electrical Engineering from University of Zielona Góra 1988, and completed his PhD from the Łódź University of Technology with his thesis on the theoretical and experimental methods of design for high pressure gas quench vacuum furnaces. He began his career at Elterma in 1988 as a service engineer for vacuum furnaces. He then joined SECO/WARWICK in 1991 as a Project Engineer on the Vacuum Team. He later served as Director of Research and Development from 2005-2009, leading the team that developed new technologies both in metallurgical applications and power management systems. He served as Director of the Vacuum Team in Europe from 2009-2011.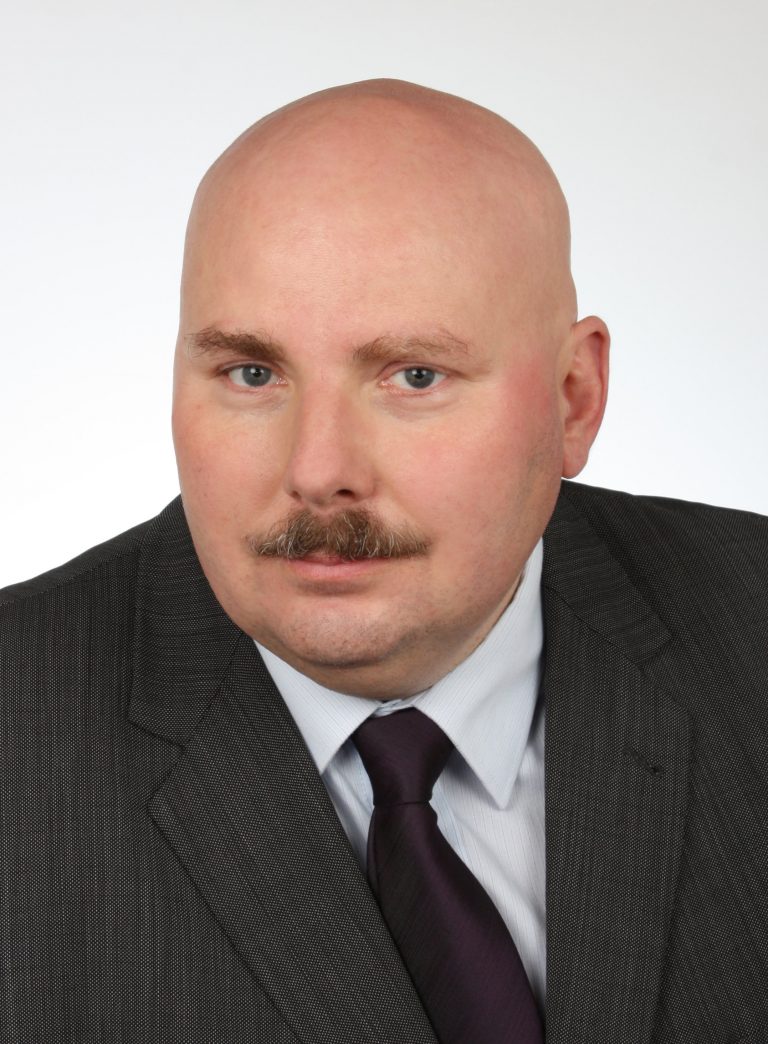 Piotr Skarbiński
Vice President, Business Segments CAB and Aluminium Process, SECO/WARWICK S.A.
Mr. Skarbinski became the CAB Global Product Leader in 2006, and serves on the Board of Directors for the Cuprobraze Alliance. He earned an M.S. in Mechanical Engineering from the University of Zielona Góra with a specialization in precision and biomedical instruments. His professional career began in 1988 with Elterma as a project engineer. He joined SECO/WARWICK in 1990 as a project engineer for atmosphere furnaces, and was promoted to Atmosphere Furnace Team Leader in 1995. In addition to these responsibilities, he worked with both the Aluminum Process and Incinerator product groups. In 2000, he assumed responsibility as Director of the Controlled Atmosphere Brazing (CAB) Team in Europe.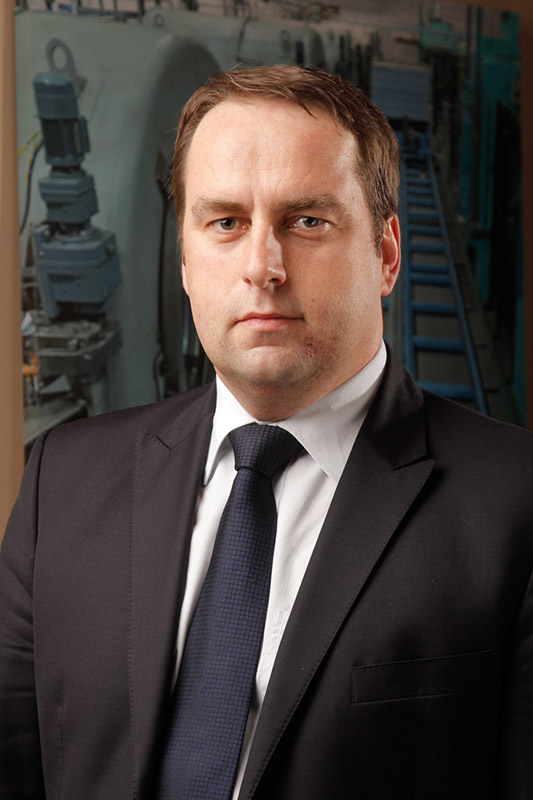 Jarosław Talerzak
Vice President, Business Segment Atmosphere, SECO/WARWICK S.A.
Jaroslaw Talerzak joined the Management Board of SECO/WARWICK Group in 2013 as Executive Vice President, responsible for the global Atmosphere product groups. Mr. Talerzak began his career at SECO/WARWICK S.A., beginning in 1998, where he served in a variety of positions in both vacuum and atmosphere products until he was named Director of Aluminum Products for Europe. He was promoted to position of President, Managing Director of Elterma S.A. 2011 where he led the consolidation of the company, renaming it SECO/WARWICK ThermAl S.A.
Bartosz Klinowski
Executive Director (Europe), Member of the Board, SECO/WARWICK S.A.
Mr Bartosz Klinowski is a graduate of the Wrocław University of Technology. In 2008, he completed post-graduate studies in database systems at the Poznań University of Technology. In 2011, Mr Klinowski received an Executive MBA diploma from the Leon Koźmiński University and a Program Management diploma from the Harvard Business ICAN Institute. His professional career began at SECO/WARWICK S.A. (2003), where he worked first as an Engineer to later become Deputy Director of the Electric Plant. In 2011−2012, Mr Klinowski served as Vice-President of the Management Board of SECO/WARWICK Thermal. Since 2013, he has been Member of the Supervisory Board of the Russian subsidiary SECO/WARWICK Rus and President of the Management Board of SECO/WARWICK Europe Sp. z o.o.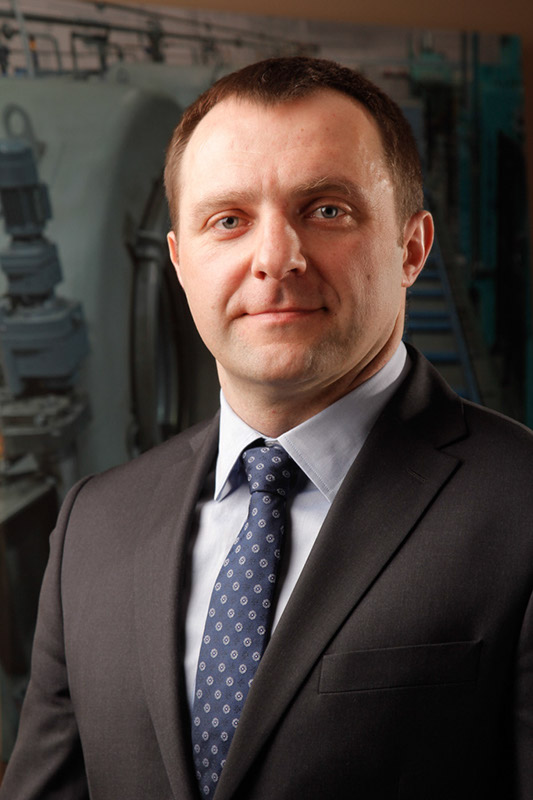 Sławomir Woźniak
Executive Director (Asia), Member of the Board, SECO/WARWICK S.A.
He graduated from Zielona Góra Polytechnic. He started his professional career at SECO/WARWICK in 1994 initially as a Service Engineer and then Deputy Manager of CAB. In 2005, he assumed the position of Head of CAB and 5 years later he was posted to SECO/WARWICK Retech in China, where he assumed the position of Deputy Managing Director. Then in 2011-2012 he was the Managing Director of SECO/WARWICK Retech. For the next two years he was appointed Managing Director of SECO WARWICK Allied in India and Chief Operating Officer of SECO/WARWICK Group. From 2014 to 2016, he was the Managing Director of SECO/WARWICK Retech China and as of 2016 he became the Managing Director of SECO/WARWICK Allied (India). By the end of 2016, he was appointed Managing Director (Asia) and Member of the Management Board, SECO/WARWICK S.A.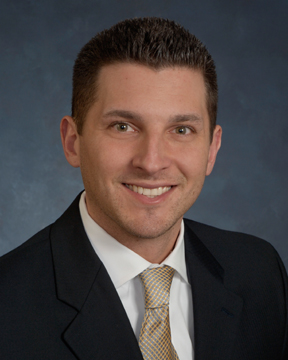 Jonathan Markley
Managing Director, SECO/WARWICK Corp., USA
Mr. Jonathan Markley is a graduate of Penn State University with a degree in Computer Engineering. His professional career began at General Electric (2004) as a member of the Edison Engineering Development Program. In 2007, Mr. Markley joined the Mining division of General Electric as the Commercial Operations Manager. In 2009 he was appointed Global Sales Director for the Mining division and led the group through a period of aggressive sales growth. In 2012 he assumed responsibility for the newly acquired underground mining business Fairchild International and focused on introducing the GE-Fairchild product line to the global underground mining markets. In 2013 Mr. Markley joined SECO/WARWICK as the Managing Director of the North American operating division SECO/WARWICK Corporation.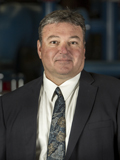 Eric Petereit
Managing Director
Mr. Petereit came to Retech in 2007 with 25 years of experience in the manufacturing and operation of thin film vacuum deposition equipment. He has held numerous management positions with Airco Coating Technology, Optical Coating Laboratories (OCLI), and JDS Uniphase. As Retech Director of Operations, he was responsible for Manufacturing, Purchasing, Program Management, and Customer Service at Retech. In January of 2016, Mr. Petereit was promoted to the position of Managing Director of Retech.

Mr. Petereit holds an English degree from U.C. Berkeley and an MBA from Golden Gate University.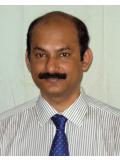 Prashanth Rai
Team Leader, Aluminum, Atmosphere & Custom Engineered Furnaces
Mr. Prashanth Rai is a Mechanical Engineer graduated from the University of Mysore. His professional career at Allied Consulting Engineers Pvt. Ltd. began in 1992, where he worked first as a Project Engineer involved in projects for supply of furnaces for the steel industry and later as a Senior Project Manager involved with the Hydrogen Bell annealing furnace equipment. After the formation of the joint venture with SECO/WARWICK in 2008 he became responsible for the Aluminum business segment for India serving as a General Manager for Aluminum (2010) and also Thermal business segments (2014). In 2016, Mr. PrashanthRai was appointed Deputy Managing Director at SECO/WARWICK Allied of India.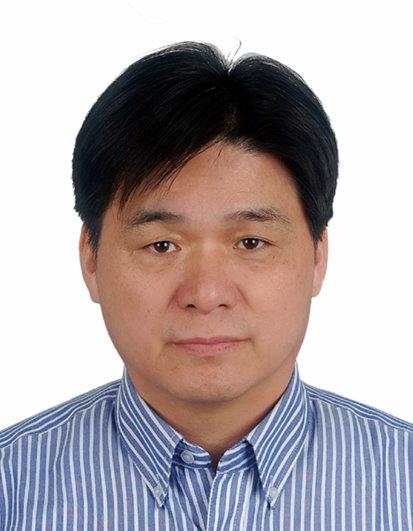 刘 晔东(Yedong)
Sales & Marketing Director, General Manager
Mr. Liu Yedong graduated from the Northeast Heavy Machinery Institute and majored in metal material and heat treatment in February 1982. After graduation, he worked in Beijing Machine Tool Research Institute focusing on material selection and process development of the key components for machine tools. From December 1990 to October 1992, Mr. Liu worked in the international cooperation department of the Ministry of Machinery & Electronics Industry. From November 1992 to February 1998, he worked in Voss GmbH as Chief Representative and started his new career for sales and marketing for various industrial products. Ipsen is one of the manufacturers represented by Voss GmbH in China. In March 1998, he joined Ipsen Industrial furnaces (Shanghai) Ltd. as Sales Director, built a sales team and was strengthening market position for over 16 years there. In June 2015 he joined SECO/WARWICK Retech thermal equipment manufacturing (Tianjin) Co.. Ltd. starting as a Sales Director, then was an Acting Managing Director and, at the beginning of 2017, was appointed Managing Director.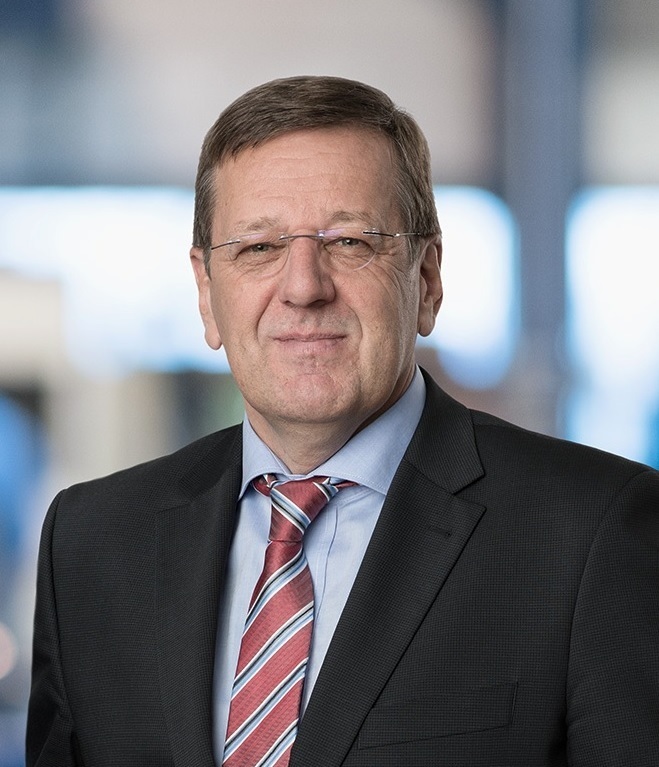 Ludger Oimann
Managing Director at SECO/WARWICK Germany, Sales Development Director at SECO/WARWICK Europe Sp. z o.o.
Mr. Ludger Oimann joined the SECO/WARWICK company as a SECO/WARWICK Services Sales Director and SECO/WARWICK Europe Sales Development Director. Mr. Oimann is a graduate of Technical University in Aachen, faculty of Mechanical Engineering. He has spent most of his career in managerial positions at Ipsen including Project Management, Sales Management as well as General Management. His most recent assignments were: Atmosphere and Vacuum Sales Manager, President of Ipsen Japan and Vice President of Sales. Mr. Ludger joined SECO/WARWICK at the beginning of June 2015, served as a Board Member from October 2015 until the end of 2016, has been appointed Managing Director of SECO/WARWICK Germany and since the beginning of 2017 has taken on the role of West Europe Sales Director (SWSA).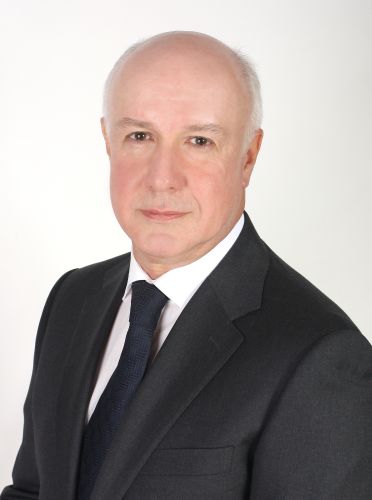 Sergey Rush
General Manager, SECO/WARWICK Rus
Having graduated from the Physics Faculty of Saratov State University, Mr. Sergey worked as a Radiophysics Engineer in a geophysical company. In 1990 he started working for "BÖWE Reinigungs und Wäschereitechnik GmbH" a joint Russian-German indistrial enterprise, first as a Pre-production Engineer, then as a Head of Production Planning Department, Head of Sales Department, and finally as a Business Manager. Mr. Sergey graduated from the Russian-German Management School with the MA degree in Management.
In 1996 he entered the MBA program of Daimler Benz AG corporation (later known as DaimlerChrysler), majoring in Finance, Financial Leasing, Marketing, Sales and Project Management.
During his time with Daimler corporation, Mr. Sergey worked for such companies as DaimlerChrysler Services AG – debis (Mercedes-Benz Lease Finance, debis International Trading) in Germany, DaimlerChrysler Automotive Rus in Russia, served as a Head of DaimlerChrysler General Import in Russia project, CFO and CEO of Mercedes-Benz dealership centers.
In 2002 he became a Head of SR Systematics Group GmbH (Germany), a company which operates in the sphere of coordinating international (USA - Germany - Russia - Kazakhstan) investment and trade projects, project management, and industrial marketing.
Mr. Sergey was responsible for cooperation with companies, development and implementation of promotion projects for Kazakhstan and Russian markets for such companies as: DaimlerChrysler AG (VTD GmbH (Germany), TM-Vacuum Products, Inc. (USA), DancoAnlagenbau GmbH (Germany), GühringHartmetall Berlin (Germany), Dornier Consulting GmbH (Germany), FraunhoferInstitut (Germany) and others. He was planning and implementing the creation of Competence Centers in the sphere of Heat Treatment, Special Metals, Hardening Coatings.
2005 marked the beginning of collaboration with VON ARDENNE Anlagentechnik GmbH (Germany) and RETECH Systems LLC (USA), SECO/WARWICK S.A. (Poland) and implementation of their projects in Kazakhstan ad Russia. In 2013 г. He was appointed Managing Director of SECO/WARWICK Russia.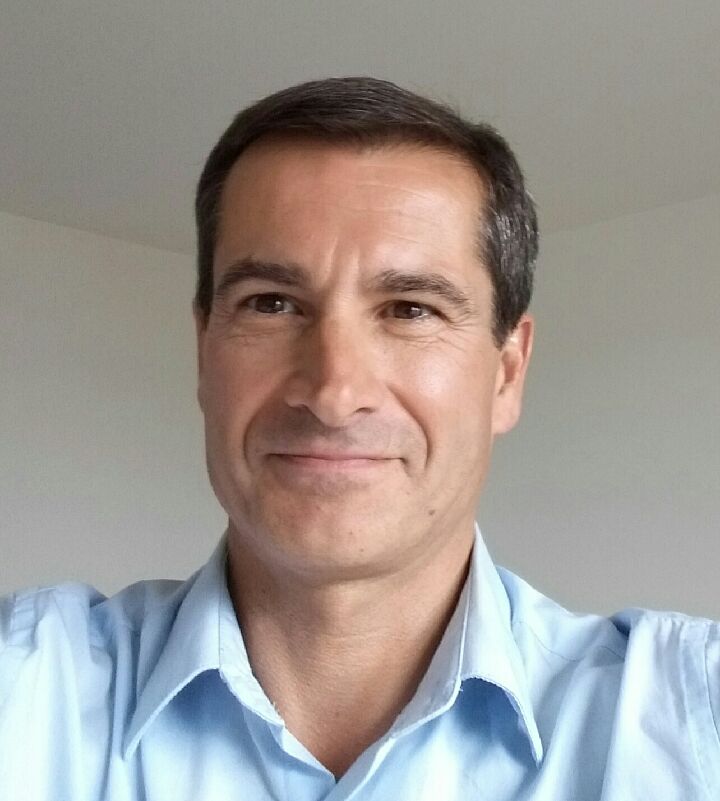 Stephane Texier
Managing Director, SECO/WARWICK France SAS
Mr Stephane Texier spent most of his career on developing sales in major aerospace and automotive companies. He's worked out solutions with advanced materials such as Graphite's CFC in refractory and mechanical applications with MERSEN in 1985 , such as Carbon fibre with HEXEL COMPOSITES in 1989 based at Toulouse ,such as Rolled Aluminium products In 1992 for French cars with HYDRO ALUMINIUM SAS in Paris . At his most recent role at SENIOR AEROSPACE Calorstat in 2014, Stephane was responsible for developing the existing business and implementing new programs for key customers like Safran and Airbus with Metallic Bellows Compensators solutions . Stephane majored in mechanical engineering and sales techniques.

On April 18th Stephane Texier joined SWF to take over the role of Managing Director from Philippe Cazenave. Stephane's scope of responsibilities will include all operational matters of SWF. He will also take over the role of SWF Chairman at the end of June 2017 .