BELAZ, Belarusian manufacturer of heavy-duty trucks, chose a SECO/WARWICK heat treatment system utilizing a roller hearth furnace line for press hardening large diametrical bearing rings used in heavy duty truck production.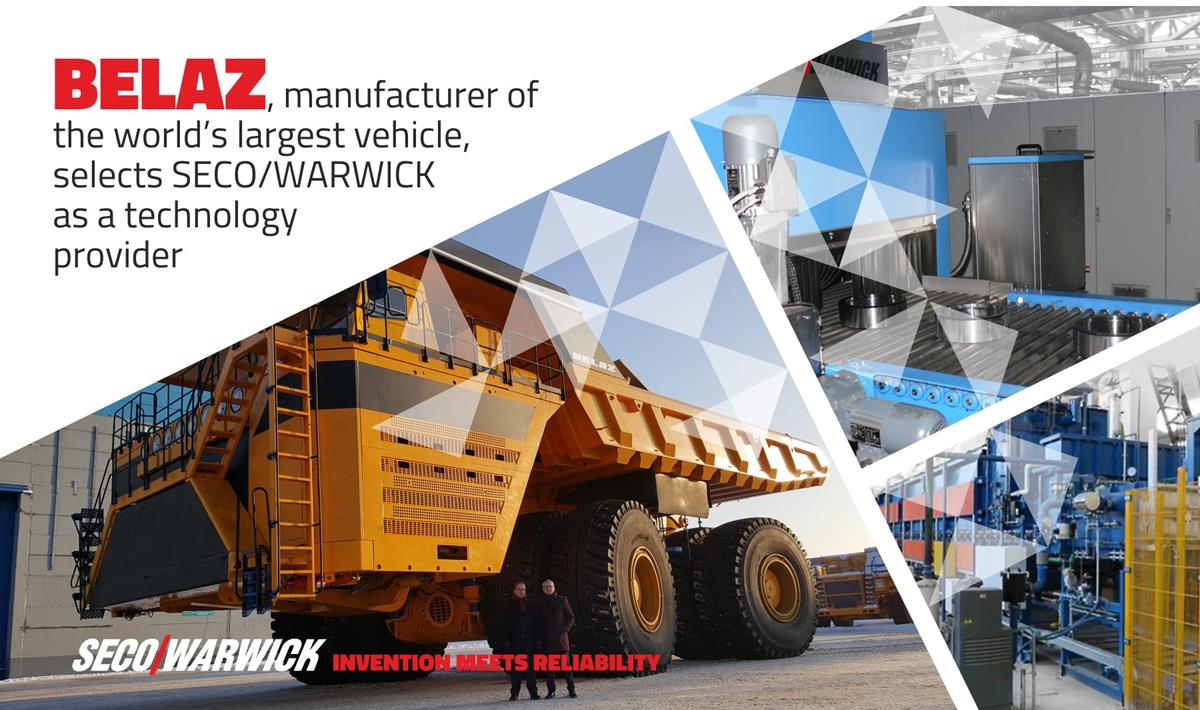 Huge trucks, used for transportation of cargo in open-pit mines, constitute the main pillar of the production of BELAZ, including the iconic model – 75710 – the largest dump truck in the world with a payload capacity of 450 tons.
"As a manufacturer of the world's most powerful vehicles, operating under the most difficult field conditions, BELAZ must guarantee the reliability and longevity of machines. Therefore, the materials and components used in the production of vehicles are of the highest quality. We are pleased that we have found both solution and partner that meet our specific needs and demands on the highest quality of products and materials used in the automotive industry. The purchase of technology from such an experienced partner like SECO/WARWICK is a step towards the implementation of these requirements," says a representative of BELAZ company.
SECO/WARWICK will provide OJSC BELAZ with the technology for the precision heat treatment of bearing rings based on a continuous production system. The entire technology will be delivered by the end of 2017.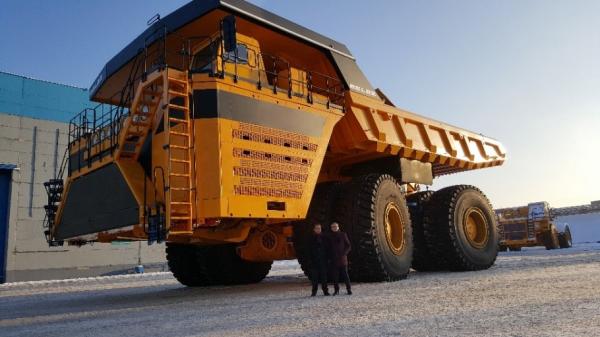 SECO/WARWICK established the cooperation with the number one producer of high-tonnage dump trucks a few years ago by providing a pusher furnace production line for hardening forgings. BELAZ haul trucks, i.e. off-highway, rigid dump trucks by BELAZ, are specifically engineered for transporting cargo at open-pit mining sites, under different climatic conditions, where the temperature can range from -50 to plus 50 Celsius degrees. Consequently, each vehicle component must meet the highest standard of quality.
"SECO/WARWICK is a pioneer of modern technologies for the heat treatment of metals. The innovative design of the complex technological SECO/WARWICK system for hardening large bearing rings, that BELAZ will be equipped with, will provide the highest strength, structural and geometrical parameters for the processed materials and will ensure repeatability of these results," states Jarosław Talerzak, Vice-President, Atmosphere Business Segment at SECO/WARWICK.
About BELAZ: Belarusian Autoworks was created in 1948. Since 1960 it has been constructing and producing dump-trucks for open-pit mining. Throughout its history the company has produced more than 500 diverse modifications of dump-trucks and special-purpose machinery, has assembled 146 thousand machines, the products have been delivered to 72 countries of the world. Today the product line of dump-trucks with a payload capacity ranging from 30 to 450 tons contains 13 series, that are represented by almost 50 models of dump trucks of various design. Every year OJSC "BELAZ" renews its product line by one third due to the improvement of standard machinery systems and parts as well as creation of new generation vehicles.
Tags:
Thermal