In the last quarter 2012, following approximately two years of negotiations, SECO/WARWICK solicited an order for delivery of one of the worldwide largest vacuum furnaces for heat treatment. The furnace will heat treat coils designated for building of a new thermonuclear reactor being under construction in France.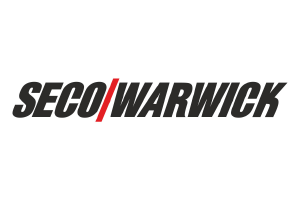 The project has attracted the major companies from all over the world which deal in specialized nuclear technology. SECO/WARWICK company will deliver a furnace which will be installed in Company in California, USA, known among others from constructing such hi-tech equipment as super-speed magnetic trains, nuclear power stations and unmanned aircraft.
Apart from its extensive dimensions: 5.5 m dia and 12 m height when opened, the furnace is capable of heating a 125 T coil up to the temperature of 650 oC while maintaining process purity within the range of single ppm. In order to secure such a perfect degree of purity, the entire furnace will practically be manufactured of stainless steel. The total mass of stainless steel used to construct the unit will amount to ca. 80 T. One of the crucial factors is ensuring continuous multi-day (ca. 24 days) operation of the furnace. Due to such unbroken treatment the processed coil changes its physical properties and turns into a superconductor. In order to provide continuous operation the unit will feature redundant control systems and specially doubled heating system solutions, both convective and gaseous. Furthermore, considering the location of the heat treating plant, the furnace is being designed with due consideration of the risk of an earthquake.
Despite its dimensions, the entire furnace will be designed, constructed and tested at SECO/WARWICK facilities in w Świebodzin, Poland. Due to the complexity of the project the work is scheduled for 17 months and the shipment is planned for February 2014.