SECO/WARWICK is continuously striving to enable our clients to increase their profit margins with advanced technological processes for tube and pipe with systems designed for a wide range of sizes and materials. Through the SECO/WARWICK Group R&D centers and 7 companies located on 4 continents, SECO/WARWICK offers the latest technology innovations and services. Higher profit margins mean lower business risks. At SECO/WARWICK, our clients have proved this is achieved by upgrading to advanced technology for both ferrous and non-ferrous applications.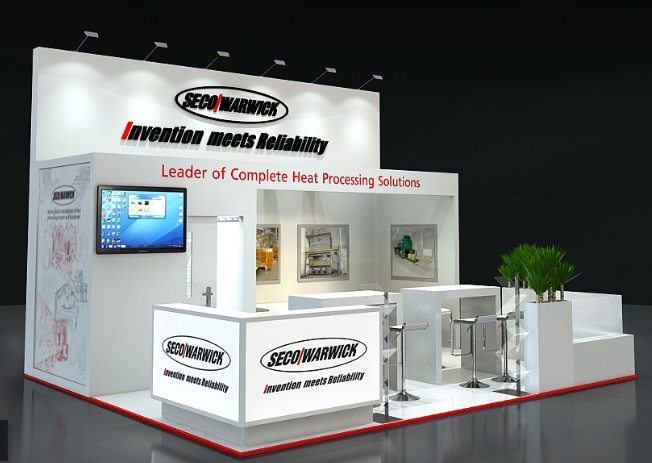 "Most of us think that any advanced technology must be complex and complicated. At SECO/WARWICK, we redefine this concept by finding the simplest applicable technology with performance that exceeds previous technology with much less energy consumption and rudimental technical design. We can do that thanks to better equipment, brilliant engineering ideas and experience from many different business and technical cultures. This is what we will present at the TUBE 2016 show," explains Paweł Wyrzykowski, CEO SECO/WARWICK Group.
SECO/WARWICK presents a number of solutions for tube & pipe that give key players a technological advantage in energy and process materials consumption, reliability and environmental protection.  All these areas directly contribute to a lower cost of operations in all heat treatment processes.   Each system is uniquely developed for both ferrous and non-ferrous applications.
Featured Equipment – Aluminium
VertiQuench® solution heat treatment furnaces & ageing systems
This is an optimal heat treatment technology for aluminium alloy extruded and drawn porthole or seamless tubes of 2xxx, 6xxx and 7xxx series alloys in hard tempers, providing the shortest quenching time. Solution heat treatment furnaces are followed by artificial ageing ovens for precipitation hardening of products, which can be supplied in one complete system conforming to AMS 2770E and 2750E aerospace standards and their tight requirements in terms of temperature uniformity, restrictions as to time of operations, etc.
Annealing furnaces for aluminium alloy tubes & wires in soft tempers
For certain applications, some tubes and wires are used in soft tempers suitable for bending, forming and other downstream operations. SECO/WARWICK can provide a proven solution for annealing extruded and drawn tubes as well as aluminium alloy wires in coils.  They also guarantee low energy consumption and trouble free handling of loads processed in the form of straight sections or coils.
Featured Equipment –Turnkey Heat Treatment Systems for Steel, Stainless and Special Alloys
SECO/WARWICK has a long history in the design and manufacture of furnaces for tube & pipe annealing in continuous lines. Typical applications include pre-, mid- and end- annealing for tube & pipe that are hot or cold rolled as well as extruded. Process applications include recrystallization and soft annealing, tempering, normalization and bright annealing.  These systems are used for a wide variety of materials from carbon steel, low-alloy and high-alloy steel to stainless and special alloy steel. SECO/WARWICK provides turnkey project services that integrate the thermal processing furnace, auxiliary equipment, automated material handling systems, process atmosphere and controls. These include:
Mesh Belt and Roller Hearth furnaces for carbon steel tubes annealing
Mesh Belt and Roller Hearth furnaces for stainless steel pipes & tubes annealing and bright annealing
Custom designed batch & special conveyor furnaces for pipes & tubes annealing and bright annealing
SECO/WARWICK has been continuously working to develop unique technical solutions in order to achieve the processes of homogenization, annealing, solution heat treatment and artificial ageing to obtain the desired mechanical properties, excellent structure and high surface quality of the finished product while achieving equipment performance with acceptable energy consumption and easy material handling.
See where
INVETION MEETS RELIABILITY:
TUBE 2016 
Dusseldorf – Germany,
SECO/WARWICK
Hall 7a Stand  F15