Dorssers, Inc. has purchased two SECO/WARWICK's pit style air temper furnaces for their manufacturing facility in Blenheim, Ontario, Canada.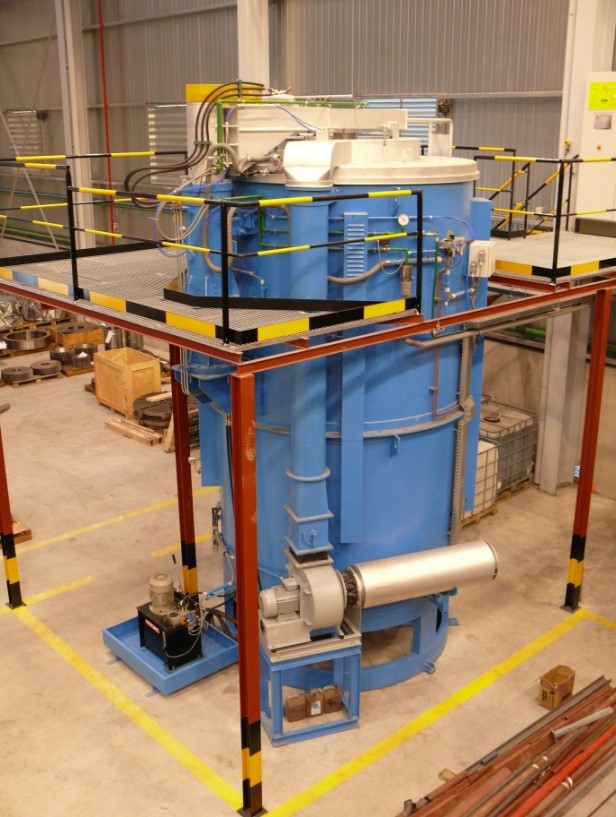 Dorssers Inc. manufactures dies with a wide range of specifications depending on production requirements, quality needs and the type of ingredient to be pelletized.  The pellet dies are large diameter, hardened steel dies with a multitude of holes gun-drilled for compressing various feed stocks.  The environment is harsh, so exact heat treating is a must.  The two electric furnaces will be used to temper these dies used in agriculture, waste and pulp industries.
ʺWe have worked with SECO/WARWICK for years and we know they understand our need for rugged furnaces, along with our need for uniformity and precision controls for our expensive dies," remarked , Dorssers President,  Peter Timmermans, ʺWe have owned and operated SECO/WARWICK vacuum furnace equipment for many years, and find the control systems to be one of the best on the market."  Jonathan Markley, SECO/WARWICK Corp. Managing Director added, ʺWe value our long term relationship with Dorssers  as a technology innovator, particularly in the area of pellet dies."
Learn more about Dorssers at www.dorssers.com
The SECO/WARWICK Pit Furnaces feature a rugged, heavy duty industrial design for uniform convective heating.  The furnaces, sold in two sizes, are offered as both electrically heated or gas fired with PLC control system and friendly HMI.  Click on this link to learn more about pit furnaces and their various applications.