A major USA-based manufacturer is improving efficiency by retrofitting their mesh belt furnace originally commissioned by SECO/WARWICK nearly 20 years ago. The goal of the project is to increase productivity 40% by fully automating the material handling system that moves small forgings from the forge press into the furnace with minimal operator intervention.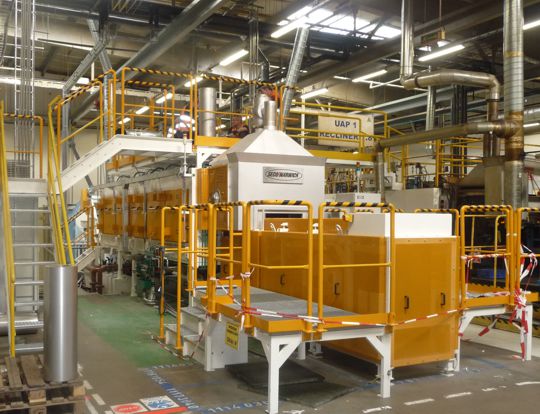 In addition to an improved loading rate, the mesh belt will be updated to reduce scrap rates. During an initial evaluation, it was also determined that the cooling efficiency could be improved by replacing the original water cooled carbon steel chamber with a newly designed stainless steel chamber that will resist corrosion, speed cooling, and extend the useful life of the equipment.
According to SECO/WARWICK Corp. President, Jonathan Markley, "We're pleased to partner with our customers to extend the useful life and performance of the equipment by retrofitting their existing systems with the latest in technology.  We believe that new technology and technical rebuilds are the answer for our customers to reduce their capital costs while retaining their competitive edge."
SECO/WARWICK will provide the engineering, fabrication and commissioning of a stainless steel cooling chamber, improved mesh belt design and a fully automated loading system from their Meadville, PA facility. The system is scheduled for operation by May 2016.
Tags:
Mesh Belt Furnace
|
SECO/WARWICK