Keith Boeckenhauer, Deputy Vice President – Aluminium, at SECO/WARWICK Corporation, will present "Continuous Homogenizing Furnace Utilizing Vertical Airflow to Improve Temperature Uniformity and Increase Processing Flexibility" at the ET '16 Seminar under the "Billet Process and Equipment" technical session on May 5th between 8:30 – 8:55am.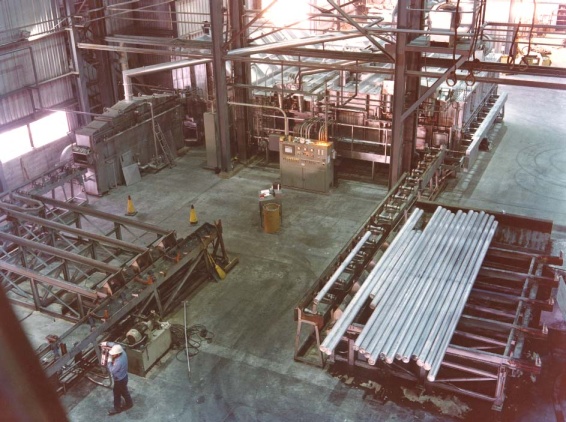 This presentation will cover what high quality requirements plant managers' face in the homogenization of extrusion log and billet of 6xxx series aluminum alloys.
The two most important being:
provide uniform structure and sufficient extrudability of the billets within the entire cast, allowing high extrusion speeds and appropriate mechanical properties of extruded profiles, and
obtain good outside surface of the logs without any scratches, damage, oil stains, spots, and other imperfections to maximize metal recovery (yield).
Further, cast house managers are often obliged to meet these requirements for a wide variety of log diameters, typically from 6-7″ to 14-16″. At the same time, they are striving to reduce operating costs, which are mainly related to energy consumption and workforce requirements. SECO/WARWICK, utilizing a vertical air flow continuous homogenizing technology, has developed an original concept for a continuous homogenizing plant. This furnace system provides a versatile and flexible operation.
The concept of this innovative continuous homogenizing furnace system and the benefits it brings to the user in terms of production capabilities, efficiencies, and product quality will be given during the presentation of this paper. If you have a chance to attend this seminar we will be happy to meet you and talk with you about our Continuous Homogenizing Furnace. See you there.
ET '16 Seminar & Exposition
May 2-6, 2016
Hyatt Regency – Chicago
Chicago, IL USA