SECO/WARWICK India installed the aluminum furnaces that were designed by SECO/WARWICK Corp. (USA) recently.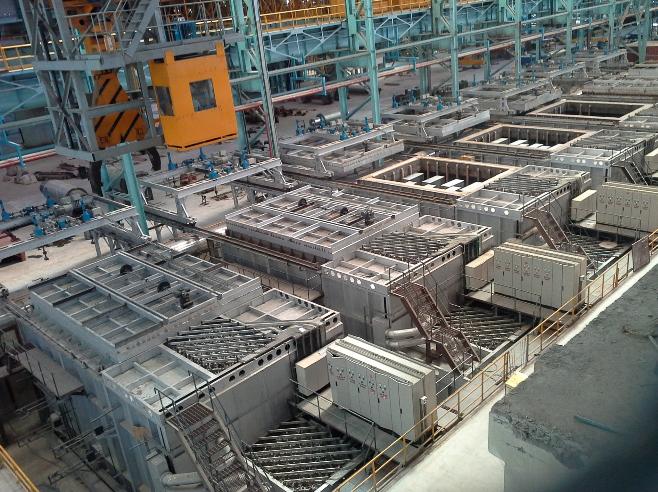 SECO/WARWICK recently installed seven soaking pit furnaces for Hindalco Industries Ltd., in Hirakud in eastern India.
The furnace design was prepared in conjunction with SECO/WARWICK USA and includes proprietary features such as side-mounted fans — which improves accessibility for maintenance — a unique combination of fan and heater arrangements to produce separate control zones along the vertical length of the slabs, and the SECO/WARWICK patented adjustable baffle design.
Hindalco Industries Ltd, the flagship company of the Aditya Vikram Birla Group, is looking to be the growth engine of the group in the non-ferrous metals business.
The furnaces are designed for vertical loaded slabs to a process can body stock.
Each furnace is designed for a maximum load of 128 metric tons and the designed overall charge height is 5 meter maximum and 3.5 meter minimum for eight to 16 slabs per batch, which are stacked vertically. An adjustable baffle has been provided in the furnace for proper air circulation in the event shorter slab heights are loaded.
The furnace is designed for electrical heating with individual self-propelled lid (cover) trolley mechanism. The furnace has complete PLC-based control and monitoring system.
Tags:
HIndalco
|
India
|
pit furnace