SECO/WARWICK will exhibit at The 2016 China International Heat Treatment Exhibition, 2016 CMPI, in Chongqing International Convention and Exhibition Center from March 31 to April 2. At this year's event, SECO/WARWICK will present three revolutionary products in heat treatment technology: the UniCase Master® for gear case hardening, the ZeroFlow® nitriding solution and the newest addition to our family of HPQ furnaces, the COMPACT™. As the world's most globally diversified manufacturer, the SECO/WARWICK Group has expertise in five categories: vacuum heat treatment; atmosphere heat treatment; controlled atmosphere brazing of aluminum heat exchangers; melting, holding, and thermal processing of aluminum; and vacuum metallurgy.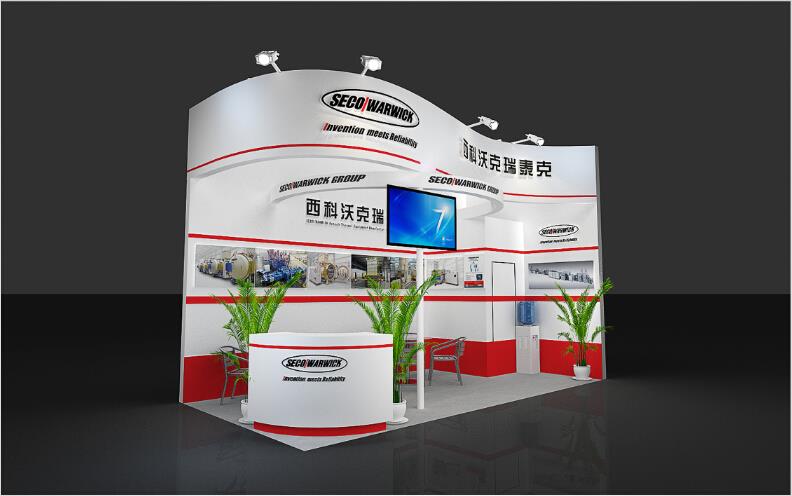 According to Managing Director, Slawomir Wozniak, "Over the past 10 years, SECO/WARWICK's Research and Development team has implemented thousands of projects, secured multiple patents, and established cooperative relationships with various technical universities and scientific associations. This strength enables the SECO/WARWICK team to continuously offer new technology that enables our customers to immediately see savings in improved efficiency and productivity.  We are pleased to exhibit these new products at the China International Heat Treatment Exhibition, the most influential and the most respected show in China for the heat treatment and manufacturing industries."
UniCase Master® Revolutionary Single Flow, Precision Case Hardening System
The UniCase Master challenges conventional case hardening methods by revolutionizing the equipment and process for continuous heat treatment of gears.  The process of carburizing and quenching of steel gears provides the surface hardened teeth and flexible core necessary for a long-lasting gear.  Heat treating, especially the quenching process, produces distortion. Distortion is most often corrected by  the costly process of post-heat treat machining. The goal of every high-volume gear heat treating process is the elimination or reduction of distortion.  This system adjusts to the size and shape of the particular gear in order to minimize distortion and ensures ideal repeatability of results gear after gear. It is a compact system, designed for high-volume gear heat treating, designed for lean manufacturing configurations.
Watch the video and learn more at https://www.secowarwick.com/en/tech-spotlights-/precision-case-hardening-for-high-volume-manufacturing/
ZeroFlow® Nitriding and FNC Lowers Cosumption and Emission of Process Gases
The ZeroFlow method is based upon performing the nitriding process with the use of only a single-component atmosphere – raw ammonia (NH3). The adjustment of nitriding atmosphere chemical composition, and therefore the control of nitriding potential Np, is performed only by temporary stop and reactivation of NH feeding into the furnace. Experimental research has shown that the ZeroFlow method is characterized by much lower consumption and emission of gases, requires a simpler control system and allows for forming the layer phase structure with the same precision as in processes with double-component atmospheres.
Learn more at https://www.secowarwick.com/wp-content/uploads/assets/Documents/Brochures/ATM-Zero-Flow6.pdf
COMPACT™ Signature Quality, Value Priced
The COMPACT furnace family was designed for hardening tool and other steels in gas pressures under 15 Bar.  With a pump down time to operational vacuum in less than 15 minutes and tight uniformity, the COMPACT meets AMS 2750E, class 2 requirements at a value price with short delivery.
Learn more at https://www.secowarwick.com/wp-content/uploads/assets/Documents/Brochures/20150810-SECO-compact-09-2015.pdf
Meet us at the 2016 CMPI
31st March -2nd April 2016
Chongqing International EXPO Center
Hall N4, Booth G05