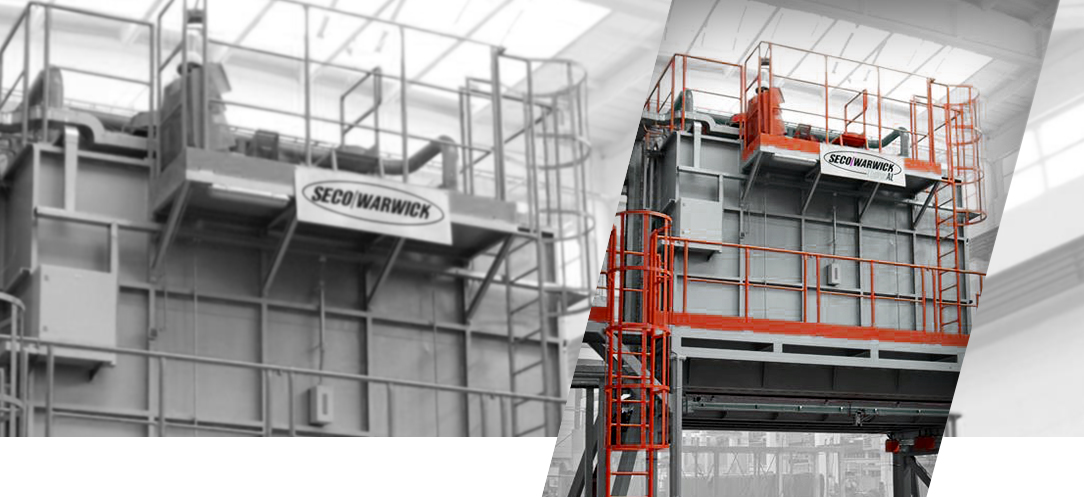 VertiQuench® Drop Bottom Furnaces for Aluminum Heat Treating
SECO/WARWICK is a full-service integrator of aluminum processing technologies serving the worldwide aluminum industry with efficient lines that perform with exceptional temperature uniformity and unique charging techniques to fit the most demanding applications. The company's furnaces provide the world's best implementation of heat treatment processes, top quality of processed products and support for heat treatment equipment and processes.  Significant technical improvements have been implemented resulting in numerous drop bottom furnaces installation.  As a result, this equipment has become a top product for SECO/WARWICK so, new brand name has been developed, VertiQuench®.
Using patented Vortex jet airflow technology, SECO/WARWICK's Vortex® aluminum coils annealing system, combined with Bypass Cooler and SeCoilTM control and simulation software, provides coils producers the ability to significantly reduce the overall cycle time of their furnaces, resulting in energy savings, increased productivity, and improved surface quality.  The key to the system is an increased heat transfer coefficient achieved by high-speed air impinging on both sides of the coil. The intent is to transfer heat through the coil's edges as opposed to only through the outside layer of the coil.
/ Extremely tight temperature uniformity resulting by proven airflow innovations
/ Fast, complete load immersion time in up to 5 seconds
/ AMS2770 compliant quench transfer times
/ Low utilities consumption
/ AMS 2750
/ Solution Heat Treatment
/ Quenching
/ Ageing
| | |
| --- | --- |
| | |
| AUTOMOTIVE | AEROSPACE |