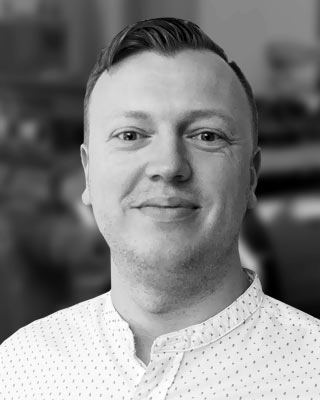 ŁUKASZ CHWIAŁKOWSKI
SECO/WARWICK, SALES MANAGER IN VACUUM FURNACE TEAM Manager
Graduated from the Zielona Góra University of Technology,  where in 2010 I obtained a Master's Degree in Electrical Engineering. I started professional career at SECO/WARWICK in 2010 initially as a Service Engineer. My adventure with the service lasted about 7 years. Thanks to that I am familiar with heat treatment technology (Vacuum brazing, Low pressure carburizing, low pressure nitriding, annealing, aging, tempering, austenitization, high pressure gas or oil quenching, aluminum brazing, sintering, stress relieving, coating, CVD), industrial automation, industrial equipment and configuration of automatics components, etc. Currently the Sales Manager in Vacuum Furnaces Team and I am responsible for supporting South America, France, Czech Republic, Russia, Belarus, Kazakhstan, Ukraine, Latvia, Lithuania, Estonia and Thailand. In my work I like interesting challenges and new international projects.
Happy father of one daughter!