SECO / WARWICK Allied Pvt. Ltd. Commissions 200 Kg/Hr. Electrically Heated Conveyor type Bright Annealing Furnace for Carbon Steel Tubes at M/s. Anand Seamless Tubes Pvt. Ltd at Kadi, Dist. Mahesana, Gujarat, India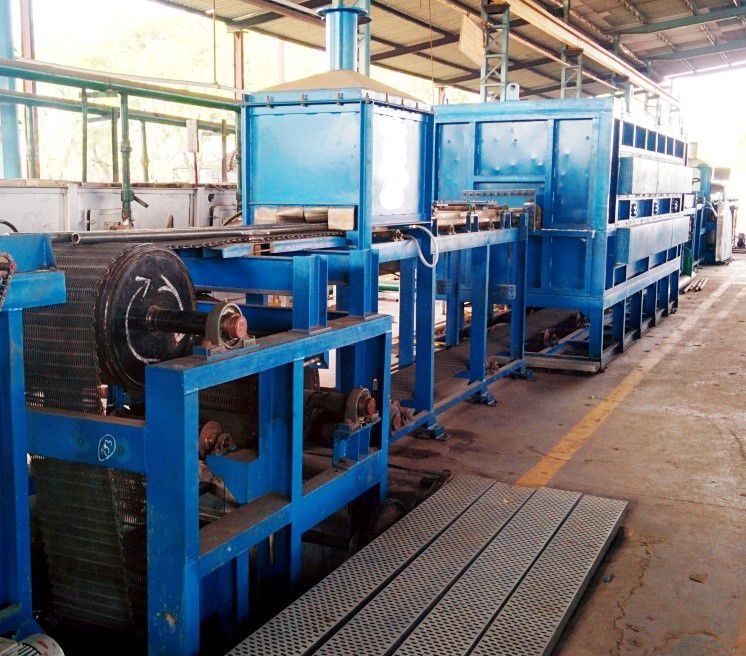 The furnace is electrically heated wire mesh conveyor type and has been custom designed for bright annealing of carbon steel tubes with the following dimensions –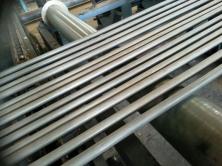 Outer diameter: 6mm to 38mm
Wall thickness: 0.9mm to 4mm
Length: 6 Meters
The furnace system comprises charging table, entry vestibule, heating section, cooling section, exit vestibule. The furnace has been designed according to tube size with reference to outer diameter and length of tube.
Tubes are passed through furnace (muffle type) on wire mesh conveyor belt. Speed of conveyor belt is variable, which is adjusted or set with respect to size of tubes.
Heating is indirect by coil type heaters placed on top and bottom of horizontal suspend muffle.
Inert atmosphere (N2) and Reducing type atmosphere (CrNH3 – 25% Nitrogen and 75% Hydrogen) is used for the process. Flow of gas is controlled through the flow meters fixed on the gas panel with back-up of safety features for power failure , low pressure of gas etc.
About Anand Seamless Tubes Pvt. Ltd.
Anand Seamless Tubes Pvt. Ltd., one of the leading integrated specialized seamless tube manufacturer in India. They are a prominent exporter of carbon and alloy steel seamless tube across the globe. They produce a wide range of Cold Drawn Tubes to cater to the requirements of various industries like Heat Exchangers, Boiler, Automobiles, Bearings and General Engineering Industries and Hydraulic Applications. They are accredited with ISO 9001:2008 certification from TUV India, and accordingly all quality and management procedures are strictly as per ISO norms.