Héroux-Devtek Inc., an international company specializing in the design, development, manufacture, integration, testing and repair and overhaul of landing gear and actuation systems and components for the Aerospace market, has purchased a 2.0 Bar High Vacuum Brazing System from SECO/WARWICK for their Scarborough, ON Canada facility.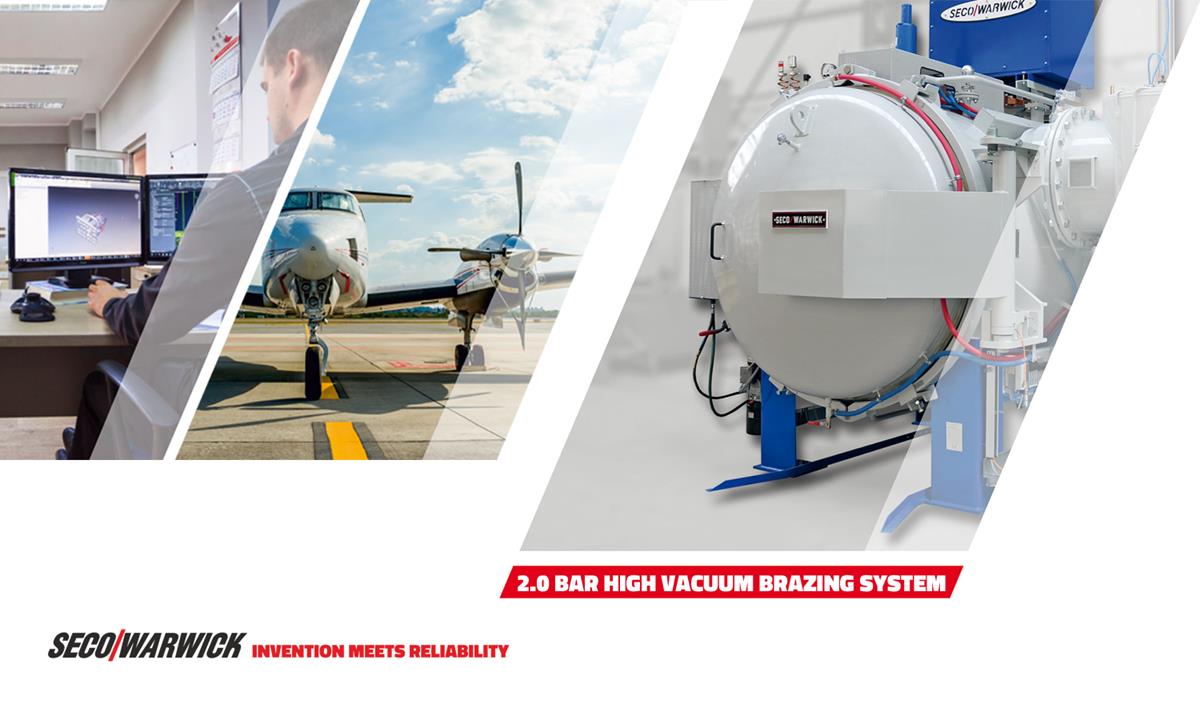 SECO/WARWICK offers efficient solutions, providing total value over the lifetime of the equipment. With advanced and robust technologies and many years' experience in vacuum heat treating technology, there is a constantly growing interest in SECO/WARWICK products. So far, the company has provided hundreds of high vacuum furnaces worldwide and its solutions are well-known globally, especially in the American market.
Jonathan Markley, SECO/WARWICK Managing Director in the US remarked, ʺWe are pleased to supply equipment specifically designed to meet the stringent specification of the Aerospace industry with furnaces  in operation all over the world producing high-quality work over a long service life."
The Vacuum Heat Treatment Furnaces Group provides advanced, energy-efficient and environmentally friendly vacuum heat treatment equipment with guaranteed process technology.  SECO/WARWICK vacuum solutions are used in applications for annealing, brazing, sintering, gas quench (High Pressure Gas Quenching), vacuum oil quench, vacuum carburizing and nitriding (Low Pressure Carburizing, PreNit high speed vacuum carburizing), along with a wide variety of custom-engineered process technologies.
Learn more about SECO/WARWICK vacuum heat treatment
Héroux-Devtek Inc. is the third largest landing gear company worldwide, supplying both the commercial and military sectors of the Aerospace market. The Corporation also manufactures hydraulic systems, fluid filtration systems, electronic enclosures, heat exchangers and cabinets for suppliers of airborne radar, electro-optic systems and aircraft controls.
Learn more about Héroux-Devtek Inc.
Tags:
LPC
|
vacuum furnace