Austrian commercial heat treater R&W Härtetechnik increases production capacities at its facility in Kindberg-Aumühl, by purchasing an advanced heat processing system, 10.0 CaseMaster Evolution™ designed by SECO/WARWICK.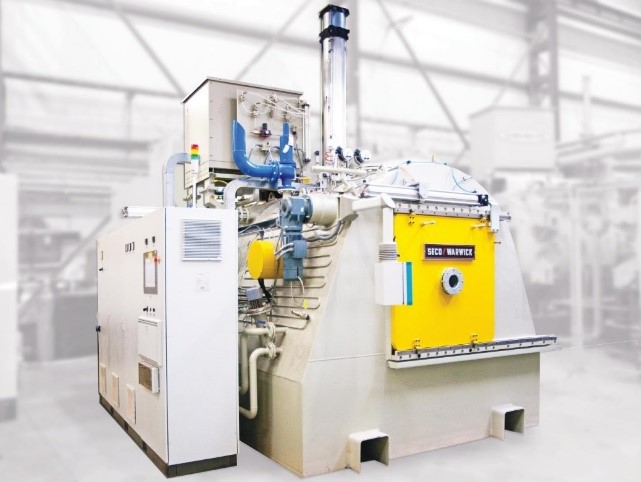 CaseMaster Evolution™ is a hybrid solution, characterized by high precision of repeatable results. This unique two-chamber vacuum furnace is designed to run thermal processes and low pressure carburizing with the capacity to quench in either gas or oil.  This new installation will be the largest system of this kind in operation in Europe, with a load capacity of 1500 kg (3300 pounds).
"CaseMaster Evolution is the top-of-the-range product from the SECO/WARWICK's vacuum business segment. Our customers have appreciated its quality, performance, reliability and continuity of production and dozens of them are ordered every year. We are happy to observe a constantly increasing interest in this technology. This new generation of sealed quench furnaces can address the needs of various industries such as aerospace, automotive, machine building, bearing and commercial heat treating represented by R&W Härtetechnik", said Ludger Oimann, Managing Director at SECO/WARWICK Germany and Sales Development Director at SECO/WARWICK.
Today's Austrian commercial heat-treating companies are in need for advanced technologies that ensure not only flexibility, but also automated equipment that strictly controls process parameters. Following the requirements and expectations of the global industry for sustainable performance, achieving repeatability and the highest production quality is fundamental. SECO/WARWICK, by providing such advanced, energy-efficient and environmentally friendly vacuum heat treatment equipment with guaranteed process technology, is the preferred business partner that offers both standard designs and custom engineered systems to suit specific customer requirements.
"We have traditionally used atmosphere equipment. However, in order to perfect heat processes by obtaining greater repeatability of results as well as reducing the consumption of technological media, we decided to choose the SECO/WARWICK solution, which ensures the flexibility to quench in either gas or oil in a single device. With this new and unique system design of the CaseMaster Evolution, enabling maximum uniformity and cooling rate, R&W Härtetechnik will increase its production capacity, which in turn will contribute to strengthening the company's market position and its competitiveness" says Bernhard Waltl, Managing Director of R&W Härtetechnik.
Learn more about the CaseMaster Evolution – an advanced technology that uses high temperature and low pressure carburizing to replace conventional sealed quench furnaces by achieving shorter cycle times and higher production rates.