SECO/WARWICK is in the process of completing the modernization of the first of two pusher furnace lines for automotive components. This staged project began in March 2014, with the work being performed at SEAT Components in El Prat de Llobregat, Barcelona, Spain.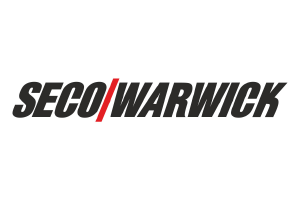 The first modernized line is finishing the final testing phase of the project. The repair of the second system will start in November and is scheduled for completion in March of next year.  Due to the positive results from the first system, SEAT Components has placed an order for modernization and refurbishment of next two heat processing lines to improve total system efficiency.
The technical rebuild will cover the replacement of furnace lining, burner system and fan assemblies of both the heat treat and tempering furnaces. Included in the modernization project is the addition of a washing machine and a material handling system. The SEAT Components plant decided to replace the existing control cabinet with new, updated control system.
SECO/WARWICK Group's Aftermarket Team offers a wide range of services for heat treatment furnaces. We supply a full range of maintenance services focused on keeping the equipment running efficiently. SECO/WARWICK services cover everything from small furnaces repairs to complete equipment modernizations.
About the SEAT Group
SEAT is the only company in its sector with the full-range capacity to design, develop, manufacture and market cars in Spain. A member of the Volkswagen Group, the multinational has its headquarters in Martorell (Barcelona), exporting more than 80% of its vehicles, and is present in more than 75 countries. In 2013 SEAT achieved a business volume of 6,473 million euros, the highest figure in its history, with worldwide sales of 355,000 units.
SEAT Group employs 14,000 professionals at its three production centres – Barcelona, El Prat de Llobregat and Martorell, where it manufactures the highly successful Ibiza and Leon, amongst other models. Additionally, the company produces the Alhambra in Palmela (Portugal), the Mii in Bratislava (Slovakia) and the Toledo in Mladá Boleslav (Czech Republic).
The Spanish multinational also has a Technical Center, a 'knowledge hub', bringing together more than 900 engineers whose goal is to be the driving force behind innovation for the number one industrial investor in R&D in Spain. In line with its declared commitment to environmental protection, SEAT undertakes and bases its core activity on sustainability, namely reduction of CO2 emissions, energy efficiency, as well as recycling and re-use of resources.
Tags:
modernization
|
SEAT
|
service