SECO/WARWICK extends the local reach of the "SECO/GENERATION" and signs a cooperation agreement with the District School Group in Świebodzin.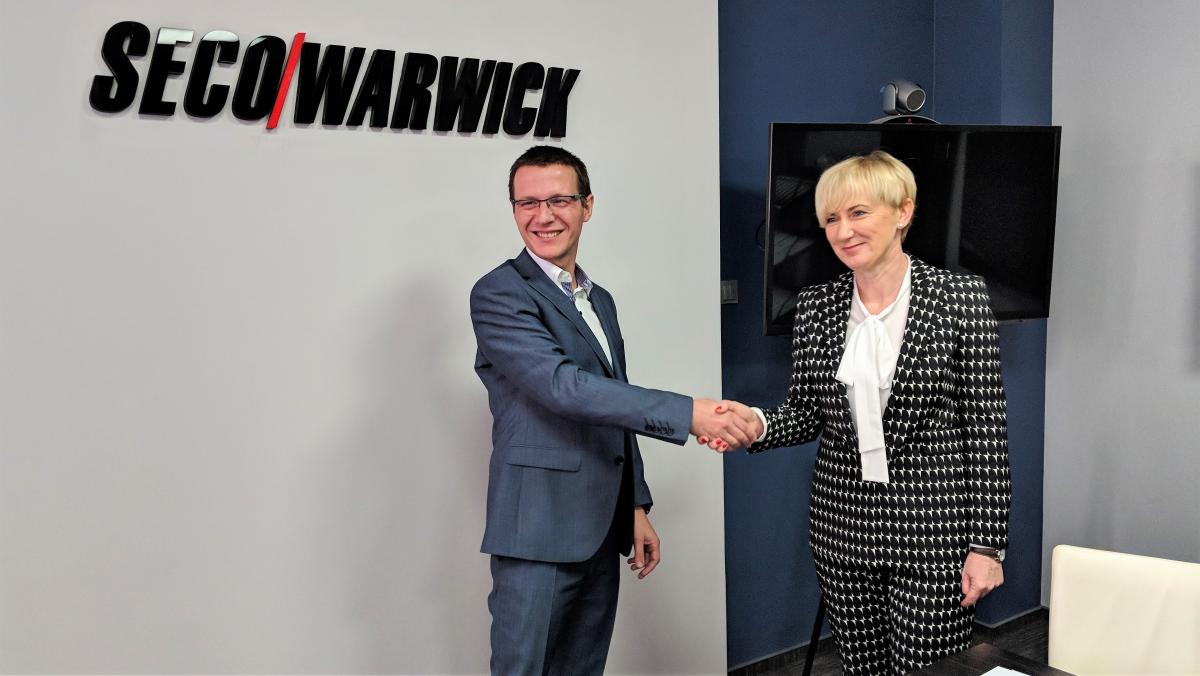 PZS in Świebodzin is the third school SECO/WARWICK is building SECO/GENERATION. After Swiebodzin high school and Zielona Góra ZSEiS time to practice the profession and show the young generation of real technical issues.
What is SECO/GENERATION?
"SECO/GENERATION" is the term we use in connection with our educational program" explains Katarzyna Sawka, SECO/WARWICK Marketing Director. "Collaboration between the business world and science is our daily routine. We want to educate the next generation of employees, hence our activity in cooperation with educational institutions. We present to young people a vision of technological conquest of the world, stimulating their imagination, motivating them to learn and work for us. It is our long-term, continuous investment without which we will not reach another stage of development, "adds Sawka.
On November 6, representatives of the District Schools Group visited the company behind the scenes, learned about the production process and visited production halls. The official part, i.e. signing the contract, was concluded by the symbolic cutting of the ribbon to SECO/TRAINING, which is dedicated practice room for the students. The parties were represented by Izabela Błaszak, Head of HR SECO/WARWICK and Sabina Orlicka, Director of the District School Complex in Świebodzin.
In the modern economy, knowledge plays a key role
According to Bartosz Klinowski, Member of the Management Board, Managing Director (Europe) at SECO/WARWICK, it is important to create the right conditions to support the cooperation of the science and business community. "Some time ago, during the Polish Economic Congress and more precisely the panel: "Science for business and business for science" there came down very clear statement – Science is to be useful. This is exactly the approach we embrace in this program" says Klinowski.
Collaboration at the crossroads of business and science means profit for everyone
The close cooperation between science and business will bring students interesting development perspectives and the opportunity to come face to face with real problems and technical issues and will contribute to the creation of new jobs for the better prepared for the work of specialists. The interaction between SECO/WARWICK and PZS in Świebodzin will bring mutual benefits and will significantly influence the development of the local economy.