On Monday, October 3, SECO/WARWICK launched the first SECO/CLASS project, a patronage class at the Electronic and Automotive School (ZSEiS) in Zielona Góra.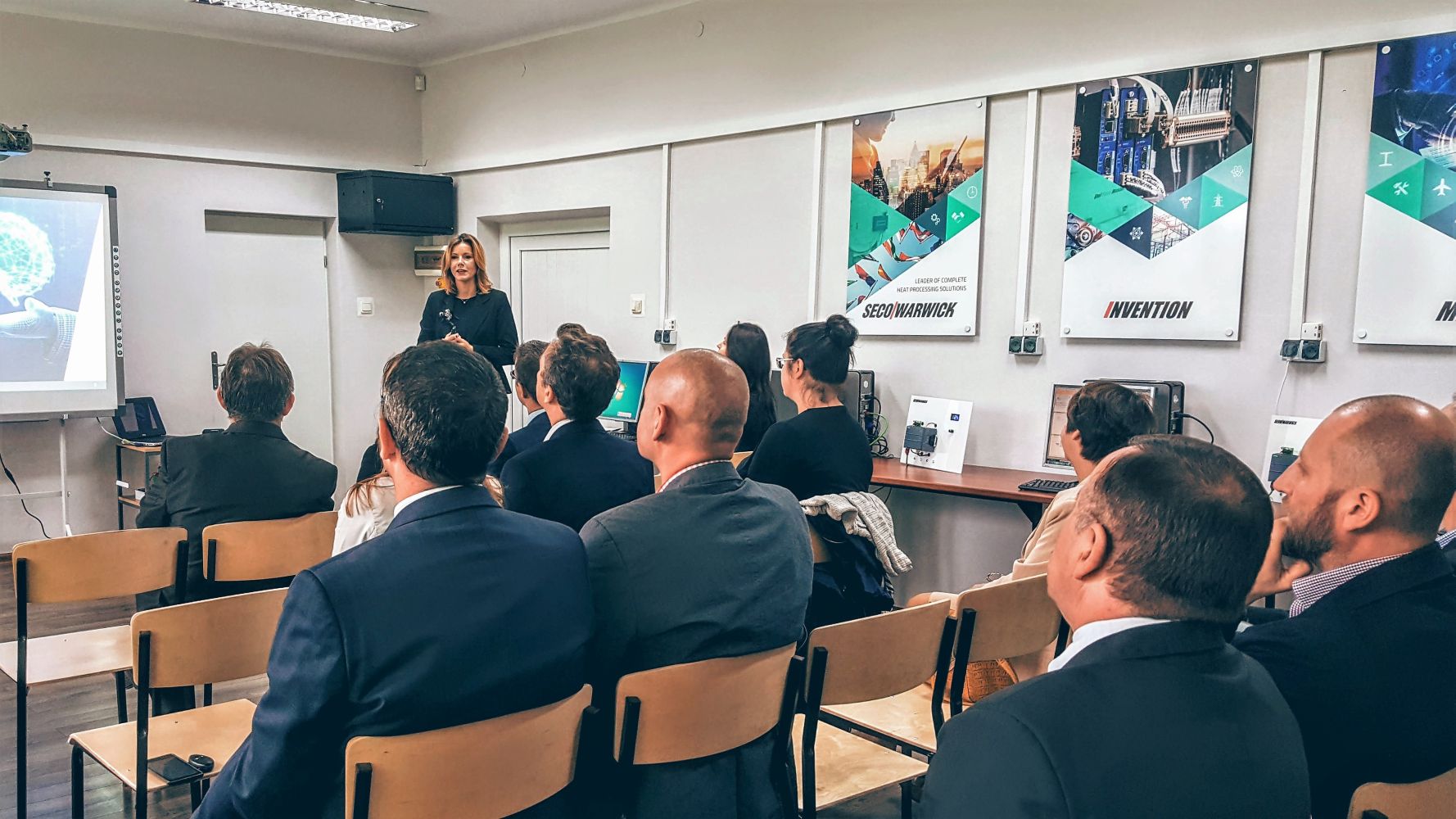 Within the cooperation with the ZSEiS established at the beginning of this year, the grand opening of the class under the patronage of SECO/WARWICK took place on October 3. The SECO/CLASS goal is to implement a curriculum for the ZSEiS's students to conduct joint research and development projects that will motivate and inspire the next generation of knowledge workers.
"For students of the ZSEiS, the SECO/CLASS project provides a number of benefits. In addition to theoretical courses, practical classes and workshops will be conducted in the new PLC lab under the supervision of experienced professionals and practitioners from SECO/WARWICK. This type of initiative will help students to gain professional experience, and increase their chances on the job market," says Sylwia Żyburt-Wasilewska, ZSEiS Deputy Director, Coordination of Professional Examinations. "Cooperation between schools and enterprises is multidimensional and will always be important. It unleashes the potential in young people, who are the future. SECO/WARWICK upgraded our PLC studio and also helped in the renovation works in the classroom sponsored by the SECO/CLASS program. We are grateful to SECO/WARWICK for these activities, and we hope that this will strengthen our further cooperation," adds Żyburt-Wasilewska.
"SECO Generation is the term that we use in relation to the educational program of SECO/WARWICK. We want to show young people a vision of how technology is conquering the world, to inspire their imagination, awake the desire to acquire knowledge, and in the future, to work for our company," explains Katarzyna Sawka, SECO/WARWICK Global Marketing Director.
"The sector of new technologies has a unique dynamism. Hence, many companies do strengthen cooperation with universities. SECO/WARWICK, in addition to regular collaboration with many universities, not only locally, but from across Poland and the world, is now expanding its activities with technical schools and secondary schools, which is a kind of novelty, "mentions Sawka.
"We are aware, that it is the expertise of SECO/WARWICK's employees that is the most vital factor in the development and competitiveness of the company. That is why supporting the development of employees, including the prospective ones, is so important, and our cooperation with educational institutions constitute a long-term investments in the company's future," concludes Bartosz Klinowski, CEO of SECO/WARWICK Europe.