SECO/VACUUM Technologies (SVT), a SECO/WARWICK GROUP company, has secured orders for two vacuum brazing furnace systems from two separate North American defense contractors. The solutions, scheduled for delivery in the first quarter of 2018, are SVT's signature Vector® advanced front-loading vacuum furnace and a Vector® bottom loading vacuum furnace both capable of up to 2 bar gas quenching. Both solutions are purpose-built for a diverse range of applications including vacuum brazing.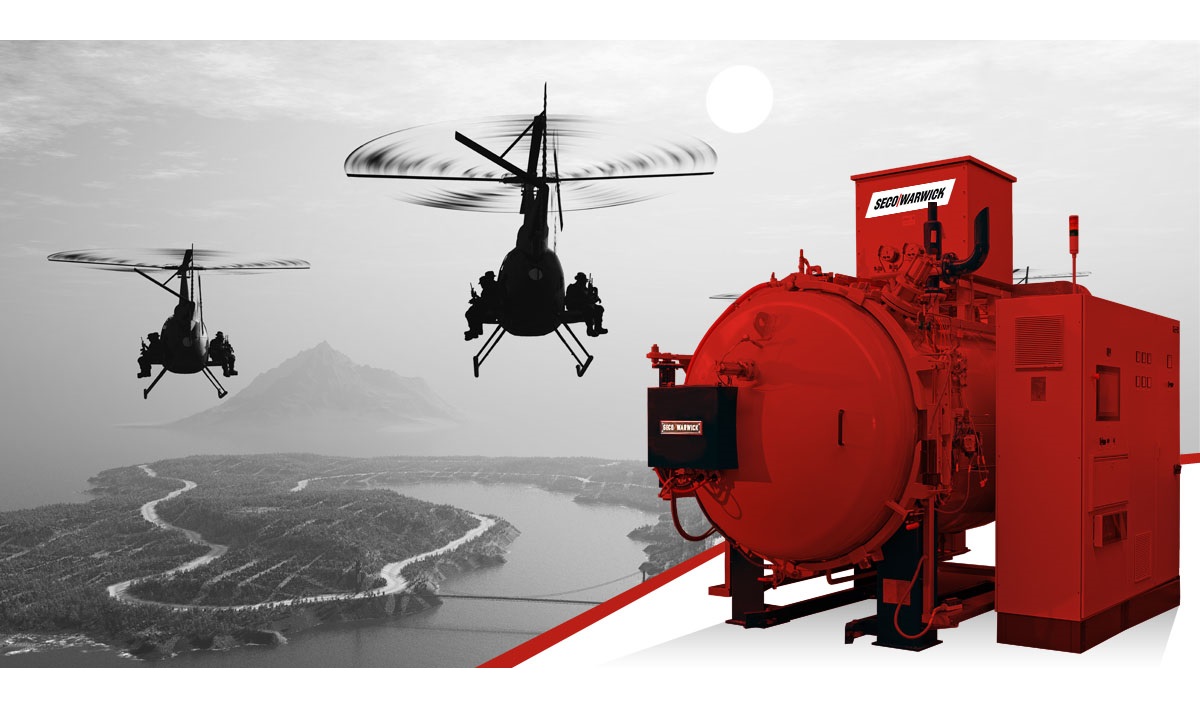 "Not only do our Vector furnace systems meet all military aerospace specifications, they offer premium quality along with unequaled value," stated Piotr Zawistowski, Managing Director, SECO/VACUUM Technologies. "Coupled with our exceptional professional services capabilities, SECO/VACUUM furnace systems are a key factor in delivering mission-critical components on time and under budget. We are proud to be a contributing technology partner in support of defense industry," added Zawistowski.
The two Vector vacuum brazing systems are to be delivered to separate locations. They are manufactured to meet exacting specifications enabling each system to be fully compliant with NADCAP (National Aerospace and Defense Contractors Accreditation Program) and AMS standards. Vector's control system fulfills all pyrometric parameters, including accuracy, traceability, and reliability required by AMS 2750E. It will control all automated processes, provide all required monitoring and alert functions, manage state-of-the-art preventive maintenance routines such as monitoring heating element oxidation build-up, and is designed to operate efficiently using a built-in, power-saving mode.