Last year, SECO/WARWICK was placed among the ten most innovative Polish companies. Yesterday SECO/WARWICK confirmed again its strong position as an innovator and received the SYMBOL OF INNOVATION 2016 award.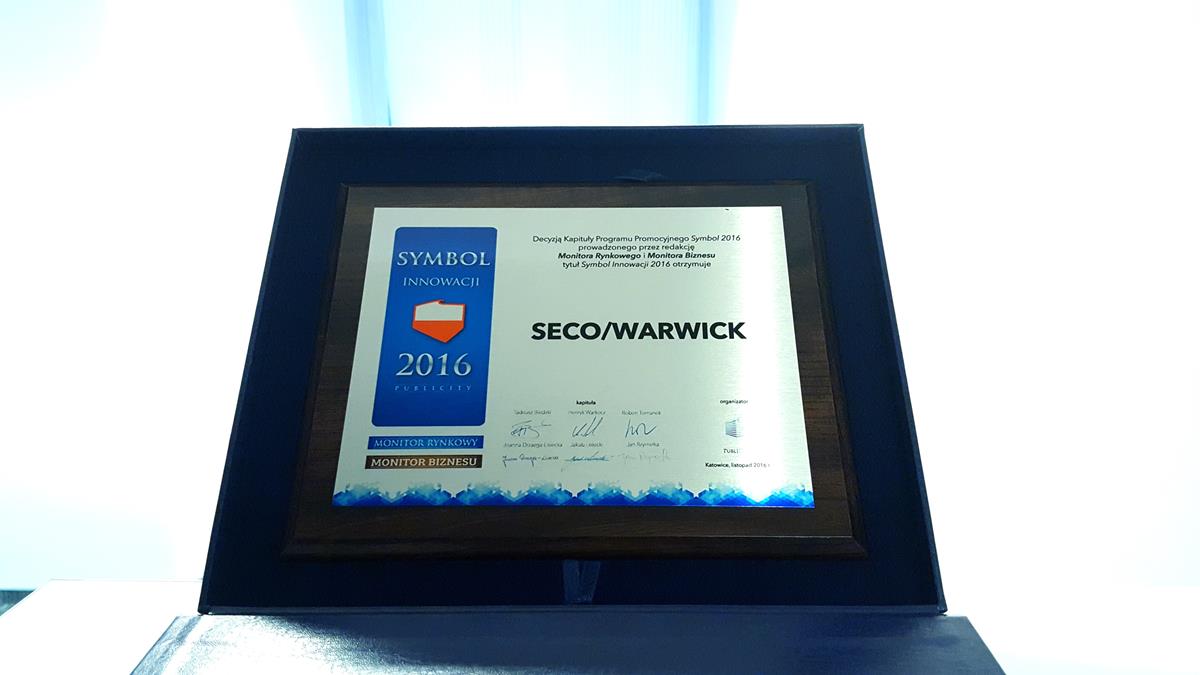 Jury of the SYMBOL Program recognized the extensive activities of the company and implemented research and development projects with the top foreign and Polish technical universities and the development of innovative production lines for graphene, which puts SECO/WARWICK among the most innovative companies in Poland. It was also noted that the company, as one of the first in the world, has been preparing for the use of the augmented reality technology known as – SECO/LENS.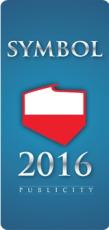 "We are very proud to receive this award, as our work brings good results and the direction has taken is the right one. We also see that investing in research and development of new technologies has measurable effects in the form of competitive advantage in challenging markets where we happen to compete," said Katarzyna Sawka, Group Marketing Director at SECO/WARWICK.
One of the approaches that the SECO/WARWICK company applies to make a profit, and also to gain a competitive advantage is the realization of research and development projects, which relate to construction and technological aspects and process optimization with the use of the latest achievements of science and technology. One of them is Microsoft's latest glasses for the augmented reality – HoloLens.
SECO/WARWICK has always been interested in advanced technologies, therefore, immediately noticed the potential of HoloLens, and has begun working on their application in real conditions. The development of SECO/LENS, and thus a combination of the two solutions, has fundamentally changed the view of heat processing industry.
"Introduction of virtual technologies into the production process, training and servicing of our equipment globally is going to bring substantial benefits to us and our clients. We are counting on increasing the intuitiveness of our equipment servicing, higher mobility, effectiveness and faster response times for service requests", explains Paweł Wyrzykowski, CEO of SECO/WARWICK Group.
SECO/WARWICK constantly patents its heat treating solution all over the world and regularly collaborates with universities nationally and internationally. This allows for being at the forefront of the heat treatment industry and for providing solutions to more than 70 countries around the world. The editors of "Monitor Rynkowy" in "Dziennik Gazeta Prawna" and "Monitor Biznesu" in "Rzeczpospolita" with the SYMBOL recognize the most creative, dynamic companies, whose common denominator is the innovative attitude to the performed tasks, excellent organization of work and attention to high operating standards, such example is SECO/WARWICK.
Related information:
A modern metallographic laboratory of SECO/WARWICK – SECO/LAB
https://www.secowarwick.com/en/news-events-and-information/news/show/secolab-sposobem-na-tworzenie-technologicznego-imperium-obrobki-cieplnej
SECO/WARWICK to deploy first commercial use of HoloLens Augmented Reality Technology
https://www.secowarwick.com/en/news-events-and-information/news/show/SECO-WARWICK-to-deploy-first-commercial-use-of-HoloLens-Augmented-Reality-Technology
Warm side of innovation ie. R&D at SECO/WARWICK
https://www.secowarwick.com/en/news-events-and-information/news/show/ciepa-strona-innowacji-czyli-r-and-d-w-secowarwick/