Many companies especially in the sector of new technologies reach to the Universities and Technical Universities to acquire other knowledge, catch a new trend or to give the spirit of innovation in its solutions. SECO/WARWICK goes a step further and strengthens cooperation with techBrainers R&D Club. The global giant in the field of solutions for heat treatment hopes that this cooperation will result in new patents or breakthrough technologies. Exchange of experiences and knowledge by R&D experts is perceived as an opportunity for positive change in the area of Polish innovation.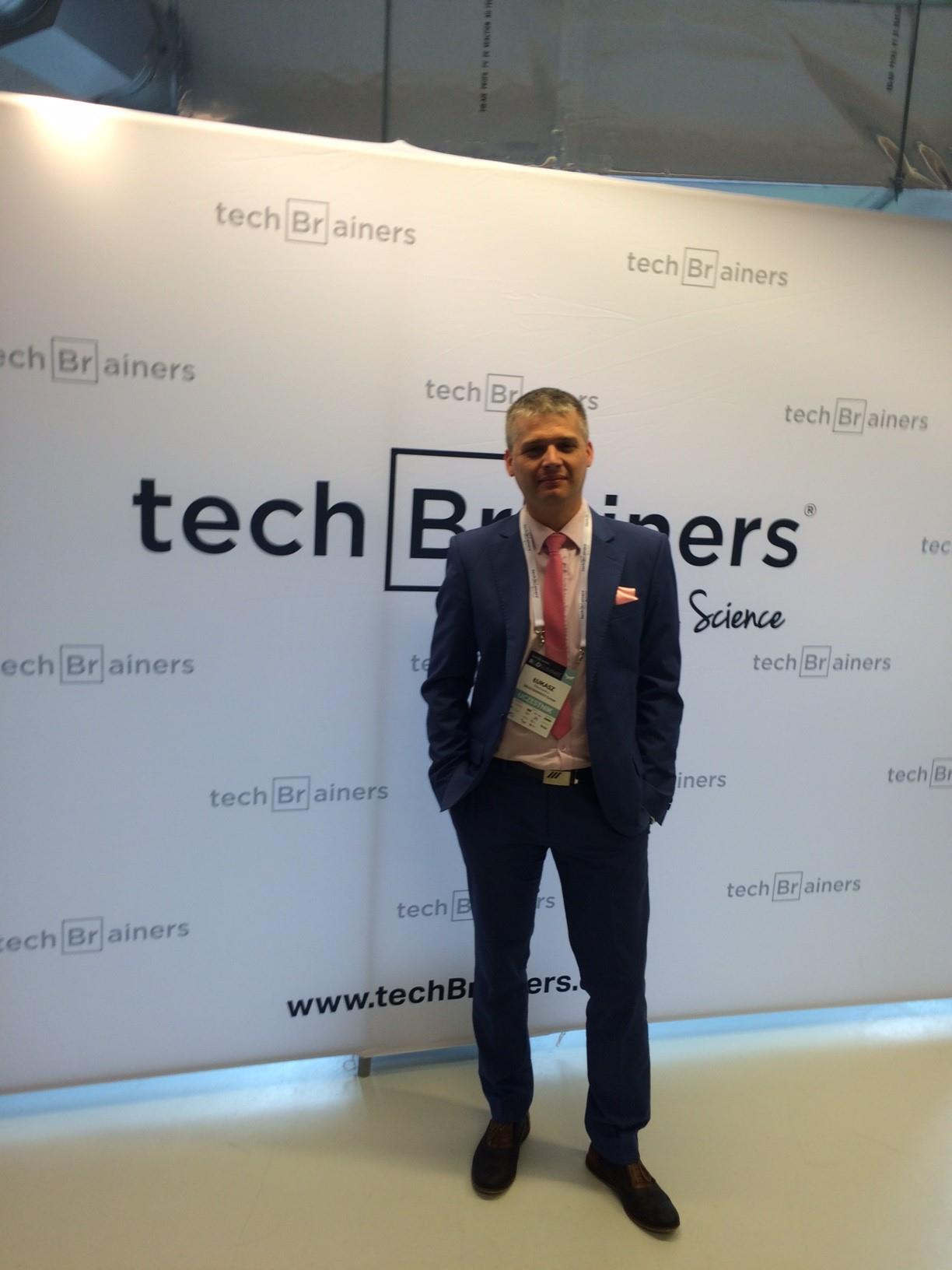 SECO/WARWICK in Świebodzin is a global company, operating in over 70 countries on four continents. In the field of heat treatment it is known for its innovation, that change technologies used for 50 years. It's a real icebreaker among companies of this type.
It owes its strength to capable engineers, whom it provides excellent conditions for research and development, so that they can create, test, analyse, and market their inventions. The company based in Świebodzin completely denies the notion that Poles could not work with the world of science and would be willing to it. SECO/WARWICK cooperates with technical universities, research centres and research institutes around the world, both in Western Europe, in China and throughout Asia. It is actively pursuing cooperation programs with the Technical University of Łódź, Poznan, with the Institute of Electronic Materials Technology in Warsaw, Institut für Metallformung TU Bergakademie in Freiberg, Germany, Technical University in Warsaw, Central South University in China and the National Research Saratov State University in Russia.
Not surprisingly, SECO/WARWICK was ranked in "Rzeczpospolita" among the top ten leaders in innovation and in the ranking of innovative companies in Lubuskie province it took the 1st place.
– The company owes this result e.g. to: spending on research and development and high employment in the R&D department – says Bartosz Klinowski, CEO of SECO/WARWICK Europe Sp. z o.o. – techBrainers expert club is our first investment in know-how and innovation – he assures.
Research and Development
SECO/WARWICK does not compete in price, but in the latest technologies. While the company is constantly developing technologies related to the heat treatment, the innovation is not limited to the creation of a modern furnace, but it extends to the entire production lines, advanced control systems and machines that ensure the continuity of maintenance, reliability and the ability to change the configuration depending on the needs and expectations of a client.
One of the measures that the company SECO/WARWICK uses to make a profit, but also to gain competitive advantage, is the implementation of research and development projects, which relate to issues of design and technology and process optimization using the latest achievements of science and technology.
These new solutions of SECO/WARWICK are used around the world by huge companies, giants in the automotive, aerospace, chemical and nuclear markets, and any other industry that uses heat treatment processes.
Interestingly, the company is willing to share its knowledge and experience with others. It is so, because, as it claims, it decided to join the ranks of R&D Club.
– R&D techBrainers Club a place to share knowledge and experience and to stimulate innovative approach, embedded in the realities – says Łukasz Piechowicz, Head of R&D Department in SECO/WARWICK Europe. – Due to the high activity in scope of research and development, we believe that we can also make a valuable contribution to the expert community of R&D.
Warmer, better, more efficiently
Some of the projects implemented by SECO/WARWICK relate to entirely new, hitherto not available on the market, high technologies, such as. Graphene manufacturing technology.
The giant from Świebodzin, with the Technical University of Łódź and the Institute of Electronic Materials Technology (ITME) in Warsaw has developed special furnaces to produce graphene. Both the Technical University and the Institute are already using them. Especially promising results were obtained in Łódź, where the researchers were able to develop a material having an almost perfect performance, on a global scale, most similar to theoretical graphene.
These and other innovative achievements of SECO/WARWICK Group, which resulted in 41 patents, result from emphasis that the company puts on development.
– The more we invest in science, knowledge and research, and SECO/WARWICK in this area goes beyond the limits, the less convention in our thinking and action, the greater the chances of success, and not only on the Polish market, but also on global markets – says Bartosz Klinowski, CEO of SECO/WARWICK Europe.
– "We see that investment in research and development of new technologies has measurable effects in the form of competitive advantage in challenging markets where we had to compete – adds Katarzyna Sawka, Marketing Director of SECO/WARWICK Group. – Last year, for example, we launched the solution UniCaseMaster ®, which will surely revolutionize the automotive market. The coming years mean further investments in research and new technologies, including even the construction of a new production hall, where the development and research laboratory and metallographic laboratory will be located.
A kind of icing on the cake in R&D activity of SECO/WARWICK has become the company's accession to the group of experts founded by techBrainers.
– By joining this esteemed group we want to stimulate the imagination of other entrepreneurs in Poland, to show how the vision and the idea can draw a technological future – says Sawka. – In the end, it all starts with an idea, and a clue of success, is to give this idea a real character. We are able and willing to share that knowledge with others.