The awards of "Export Eagle of Lubuskie District" organized by "Rzeczpospolita" daily newspaper and hosted under the honorable patronage of Mrs. Elżbieta Anna Polak, Marshal of the Lubuskie District have been granted. SECO/WARWICK from Świebodzin is among the awarded companies.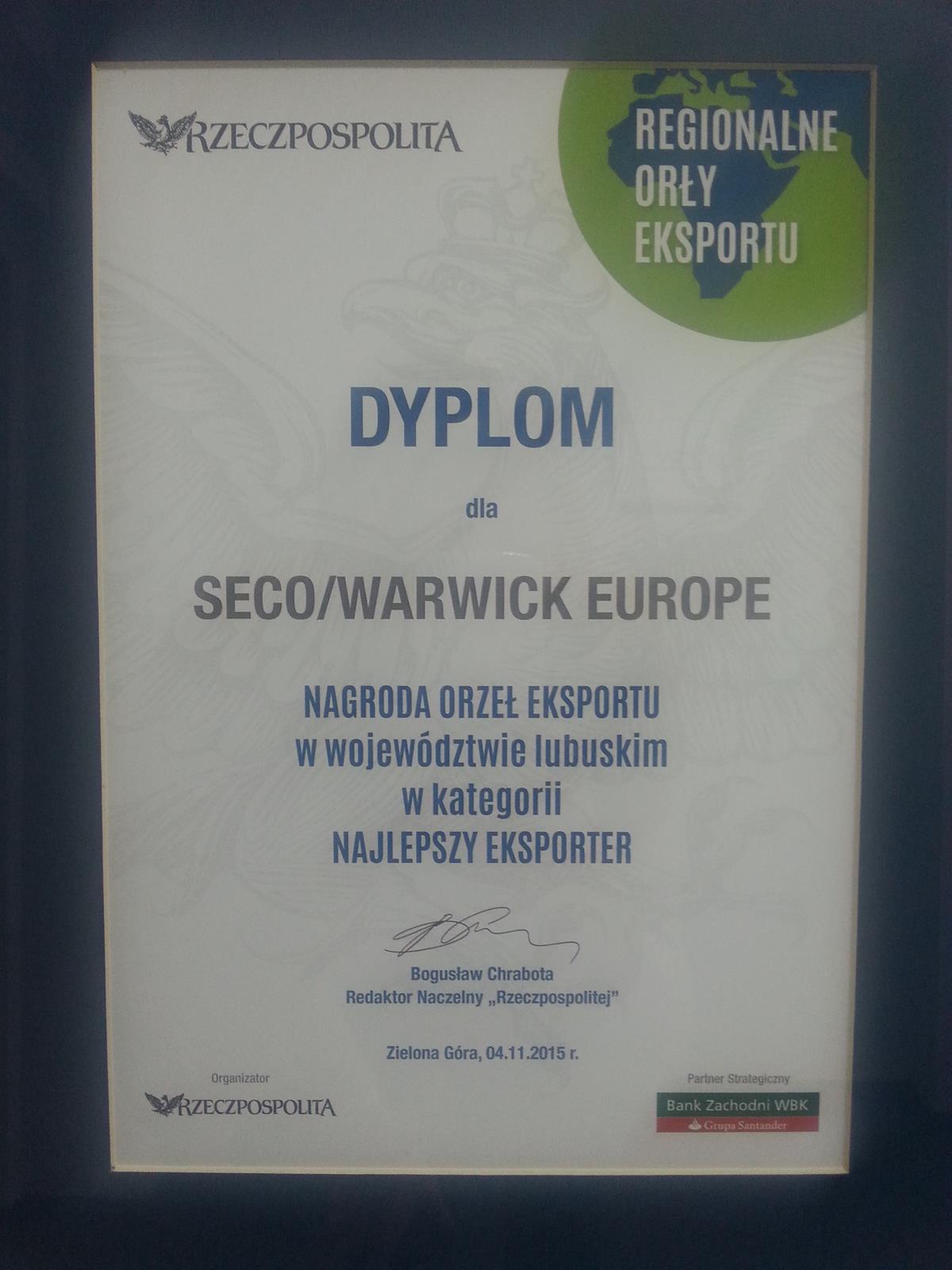 The competition is aimed at recognizing the most-active and most-efficient export companies in the region. On the national level, over 20 thousand companies export its products and services. The long-term economic aim is to double the number of export companies until 2020. Judging by the analysis of the pace of the growth, the goal appears to achievable. Next year, the value of export is estimated to reach a level of 174 mld zl. It would be one of the most important driving forces of the economy of Poland.
The awards were granted in five categories: Best Exporter, Most-dynamic Exporter, Best Debut in Export. Most-exportable Product, Export Personality. SECO/WARWICK was named a winner of the Best Exporter.
"We are glad to win such a prestigious award which acknowledge our strategy of the global expansion of unique technologies and know-how made in SECO/WARIWCK", says Katarzyna Sawka, SECO/WARWICK Group Marketing Director. "Our success in export is even more rewarding as it regards the technical thought and not the price competition" indicates Katarzyna Sawka.
In 2014 the company export revenue was as of 415 mln zl and constituted 95% sales revenues.